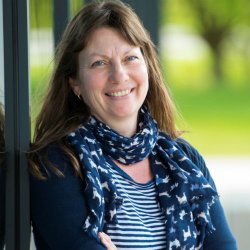 Rachael Cooke
---
Comparative Pathology Clinical Academic Group (CAG) Administrator
Biography
Biography
Rachael spent 15 years in the IT industry working for a global IT consultancy company as a Senior Consultant. After taking a career break to have children, she worked at a local junior school for three and a half years as a School Administrator before joining the School of Veterinary Medicine in September 2015.
Rachael has owned horses for over 30 years and has previously competed in show jumping and dressage events at riding club level. She specialises in the care of veteran equines, particularly those over the age of 30!
Departmental duties
Organisation of CAG events, provision of administrative support to CAG members, arranging and administering Steering Group Meetings, implementation of CAG publicity, provision of support for bids for funding. Provision of Vet School reception cover and lunchtime cover for Surrey Post Mortem telephone service as required. Administrative support for Badger TB project.