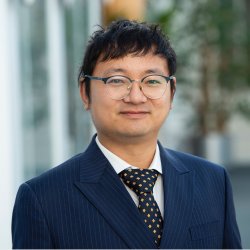 Tao Chen
---
Postgraduate Research Student
BSc (China University of Mining and Technology) MSc (Loughborough)
My research project
How do non-market strategy and market strategy impact firm innovation?
Managers are continuously looking for ways to improve their firms' competitive advantage in the face of global competition. In particular, firms in emerging countries have increasingly leveraged their non-market strategy to access external resources and sustain their competitive positions. Considering the importance of non-market strategy, he examines how firms improve their innovation by managing market and non-market strategies.
He received his MSc degree from Loughborough University and completed his bachelor's degree at the China University of Mining and Technology. He has five-year work experience for an investment bank. He took the PhD Masterclass from Mark Casson and Alain Verbeke at the University of Reading. He is a teaching assistant and research assistant at the University of Surrey and the Univerisity of Sussex now. 
Supervisors
Affiliations and memberships
Academy of International Business
My publications
Additional publications
Conference presentation and paper
Chen, T, Park, H, Rajwani, T, (2022). "The role of political connection and human resource slack in firm innovation process". Academy of International Business (UK-Ireland), Henley, UK.