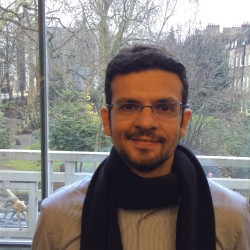 Walid Makin Fahmy
---
Visiting Research Fellow
MSc (LSHTM)
About
Biography
Walid Makin Fahmy has a bachelor's degree in Medicine (Catholic University of São Paulo, Brazil) and a medical residency in Obstetrics and Gynaecology (Institute of Medical Assistance to State Civil Servants, Brazil). He obtained his MSc degree in Public Health from the London School of Hygiene and Tropical Medicine (2015).
He previously worked in healthcare management in the Brazilian public sector from 2011 to 2022, firstly as Head of the Department of Obstetrics and Gynaecology and Head of the Medical Residency Program in Gynaecology and Obstetrics in Dr Odelmo Leão Carneiro Municipal Hospital and Maternity, and lastly as the Director of the same hospital, as well as the Director of 68 Units of Primary and Secondary Care by SPDM (Paulista Association for the Development of Medicine).
He has participated in recent years in joint research collaborative projects in the field of nutrition and pregnancy in the Federal University of Uberlândia, Brazil and joined Surrey Health Economics Centre to conduct a scoping review to identify fiscal and regulatory policy initiatives aimed at tackling obesity in Latin America, their impacts on purchasing and consumption behaviours, as well as critically discuss the challenges in the implementation of the strategies.