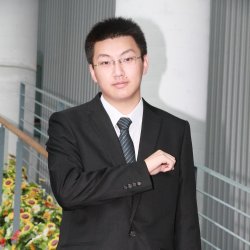 About
Yu Li (Kevin) is currently a PhD student in the School of Hospitality and Tourism Management, University of Surrey. He is also a PhD researcher in the Center for Competitiveness of the Visitor Economy (COVE).  
In 2012, Yu Li received his dual BSc degrees in Tourism Management from Dongbei University of Finance & Economics, China, and University of Surrey, UK. Then, in 2013, he received MSc degree in International Hotel Management from University of Surrey.               
Before joining the PhD program, Yu Li has obtained career experience from both hospitality industry and university. He once worked for Marriott International Group, one of the world famous hotel chains, in The Castle Luxury Collection Hotel in Dalian; he also worked as a student supervisor in Dongbei University of Finance & Economics in charge of student management and student daily affairs.          
Yu Li is interested in human resource management in hospitality and tourism industry, including leadership, employee emotion, turnover, etc. He is trying to make his own contribution to the hospitality & tourism industry and the University of Surrey.  
Research

Research interests

Human resource management in hospitality and tourism industry

Leadership, leadership competency, employee emotion, employee turnover, affective commitment, family effect

Mixed research method, experience sampling method, structural equation modeling