FAbRIC - Family And fRiends In Cancer
Start date
01 November 2017
Team
Principal investigator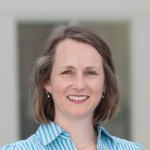 Biography
Karen Poole trained as a nurse at University of Wales College of Medicine in 1994, graduating with a Bachelor of Nursing First Class Honours Degree. She became the first nursing student to be awarded the Lord Merthyr Medical Research scholarship to fund her PhD, which she completed in 1998. Her doctoral studies investigated the psychological impact of undergoing investigations for breast disease and formed the basis for her career in cancer clinical research.
Since then, Karen has worked across academic, industry and NHS settings. After establishing the Surrey, West Sussex & Hampshire Cancer Research Network (2002-2007), Karen became the Research Delivery Director for the National Institute of Health Research (NIHR) Clinical Research Network (formerly National Cancer Research Network) responsible for the delivery of the national portfolio of over 500 cancer clinical research studies, across all disease types in the NHS (2007-2014). Karen has extensive experience of working across NHS organisations and networks, and coordinating large scale initiatives.
From 2015 to 2017, Karen returned to academic research as a Research Fellow with Professor Sara Faithfull on the True NTH Exercise & Diet project developing a pharmacy-led lifestyle intervention for men after treatment for prostate cancer. More recently she was appointed as a Lecturer in Cancer Care (2017) teaching on the undergraduate programme and CPD modules, with leadership responsibility for the Systemic Anti Cancer Therapy Nursing Practice Module.