Overview
Bringing together a consortium of six European universities, two European research centres and eight industry partners, the SPEAR project is focused on the protection of smart grid infrastructures from cyber attacks.
Major electricity companies including Public Power Corporation (Greece's main electricity provider) and Schneider Electric France SAS, are providing their infrastructure for the assessment of the tools being developed by us and the SPEAR consortium.
Real-time monitoring and big data analytics will be used to pick up any unusual activity, with the overall aim of improving the resilience of smart grid and increasing trust in electricity providers. We will also be developing the SPEAR blockchain to maintain intrusion detection logs facilitating timely attack prevention.
Funding amount
€2,965,600
Funder
Team
Lead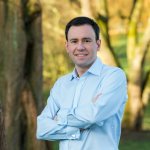 Co-investigators Dr Kaitai Liang
Postgraduate Research Student