About
Our vision is to be a global leader in hospitality, tourism and events education and research.
Rankings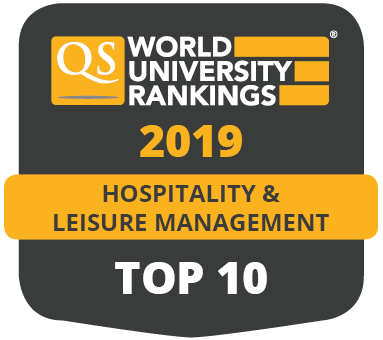 Our history
We are the first university to receive the Tourism Society Award in recognition of our commitment to excellence in the tourism industry and the first institution in the UK to receive UNWTO TedQual certification for our undergraduate and postgraduate courses.
Departments
We are made up of three departments, each with a unique area of expertise.
Lakeside Restaurant and Coffee Shop
We are home to Lakeside Restaurant and Lakeside Coffee Shop, situated on our Stag Hill campus.
Partnerships
College of Tourism and Service Management, Nankai University
Department of Hotel and Tourism Management, School of Management, Zhejiang University
School of Tourism Management, Sun Yat-sen University