About
We have been pioneering research and teaching in hospitality, tourism and events management for over 60 years. We were the first university to receive the Tourism Society Award in recognition of our commitment to excellence in the tourism industry and the first institution in the UK to receive UNWTO TedQual certification for our undergraduate and postgraduate courses.
Rankings
4th
We are ranked 4th in the UK for hospitality, leisure and tourism in The Times and Sunday Times Good University Guide 2023.
Partnerships
Beijing International University (Study Abroad Programme)
Dongbei University of Finance and Economics (Exchange Programme)
The Hong Kong Polytechnic University (Dual PhD Programme, Exchange Programme)
La Trobe University (Exchange Programme)
MODUL University Vienna (Exchange Programme)
Nankai University (Dual PhD Programme)
Ryerson University (Exchange Programme)
Shandong University (4+1 Programme)
Sun-Yat Sen University (Tripartite Research Partner)
Temple University, USA (Exchange Programme)
University of Central Florida, USA (Exchange Programme)
University of Macau (Exchange Programme)
The University of Queensland (Tripartite Research Partner, Exchange Programme)
Victoria University of Wellington (Exchange Programme)
Our commitment to equality, diversity and inclusion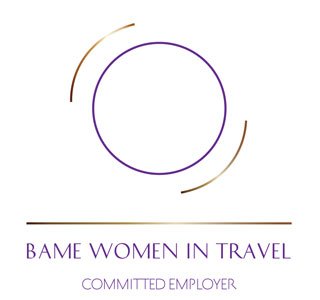 We are proud to team up with BAME Women in Travel CIC in their efforts to bring diversity and inclusion centre stage within the hospitality, tourism and travel sector. The initiative brings together forward-thinking organisations to address shared challenges around racial equity in the travel industry, ranging from allyship in the workplace to diversifying travel marketing.
We aim to work closely with Women in Travel in their efforts to set tangible targets to increase BAME representation within hospitality, tourism and travel in establishing best practice guidelines. The association aims to take advantage of the cutting-edge research expertise we have in hospitality, travel and tourism, whilst benefiting from the resources, networks and opportunities of CIC Women in Travel for students and staff.
We are proud to be part of the Working Group that helps shape and among the first signatories of the World Travel & Tourism Council (WTTC)'s Cancun Women's Declaration, a pledge to work towards women's equality and boost female representation in leadership roles in the travel and tourism industry. The declaration was announced at WTTC Global Summit 2021 in Cancun, Mexico on 27 April 2021. As an academic institution, we are committed to promote women equality and equity as well as to create an environment that forsters opportunities and encourages skills development for women through ensuring balanced, unbiased curriculum that includes content for and is representative of all genders, reinforcing a code of conduct to guarantee equitable access to opportunities for women, and creating initiatives to help women develop their careers and networks. See the WTTC's Women's Declaration here. 
Our beginnings
Professor Rik Medlik was the founder of our School and was Head of School between 1967 and 1977.
After fleeing the communist government that seized power over his native Czechoslovakia, Medlik sought refuge in the UK, graduated as a Bachelor of Commerce and dedicated his life to studies in the service sector. He recognised that Britain could have a prosperous future in the hotel and tourism industry at a time when the country solely saw itself as the manufacturing workshop of the world.
Medlik pioneered tourism and hospitality as subjects of serious study. He was responsible for the first degree courses in the field in 1966 and the first research degrees in 1971 – all inaugurated at the University of Surrey. He wrote the first books on the subject, established the first academic journals and created the first tourism professional body.
Timeline of progression
Date
Event
1966
BSc (Hons) Hotel and Catering Administration receives approval as the first such degree in the UK.
1967
Rik Medlik appointed Professor of Hotel Management, the first such appointment in the UK.
1967
Tourism introduced as a subject of study on the BSc (Hons) Hotel and Catering Administration course.
1971
First research students recruited for PhD and MPhil courses.
1972
First major textbook on hotel and catering published, Profile of the Hotel & Catering Industry, written by Professor Medlik.
1972
First PhD Tourism awarded.
1972
First PDip Tourism and MSc Tourism introduced.
1974
First major textbook on tourism published, Tourism Past, Present and Future, by AJ Burkart and Professor Medlik.
1981
MSc Tourism Planning and Development introduced.
1983
MSc International Hotel Management introduced.
1984
MSc Tourism Marketing introduced.
1993
MSc Tourism and Hospitality Education introduced.
1999
Recognised by the United Nations World Tourism Organisation (UNWTO) for our promotion of responsible and sustainable tourism.
2001

Undergraduate courses reorganised and extended to include:

BSc (Hons) International Hospitality Management
BSc (Hons) International Tourism Management
BSc (Hons) International Hospitality and Tourism Management.

2007
MSc Event Management introduced.
2013
Recipient of the Tourism Society Award for outstanding contribution to the development of tourism in the UK.
2015
Graduation of our 10,000th student.
Lakeside Restaurant and Coffee Shop
We are home to Lakeside Restaurant and Lakeside Coffee Shop, situated on our Stag Hill campus.