Band E rooms
Our Band E accommodation consists of enhanced en-suite rooms at Manor Park and Stag Hill campus
Key facts
Number of rooms: 27 rooms on Stag Hill campus, 306 rooms at Manor Park
Single rooms: Yes ✓
Shared rooms: No ✗
En-suite shower: Yes ✓
Mini fridge: Yes ✓
Self-catered: Yes ✓
Broadband: Included ✓
Belongings insurance: Included ✓
Residents parking: None ✗
Bus pass: Subsidised passes available
Approximately total room area: 20m²
Cost: £193.00 to £199.00 per week (academic year 2022/23)
Please note it is not possible to select to be allocated to a specific court or campus. The price difference between and within the rent bands reflects the difference in facilities of each court.
Manor Park and Stag Hill campus
Band E rooms are approximately 50% bigger than Band D rooms so are ideal for students who have more belongings or want more space to study or relax, but are limited in number. The rooms are mainly located at Manor Park with a few on campus in University Court.
These rooms have a double bed, and an en-suite shower room with toilet and washbasin. Located in flats of three to nine rooms sharing a kitchen, although most are in flats of seven rooms. 
Band E video tours
View our video tours of Band E rooms on our Manor Park campus and in International House on our Stag Hill campus.
Band E photos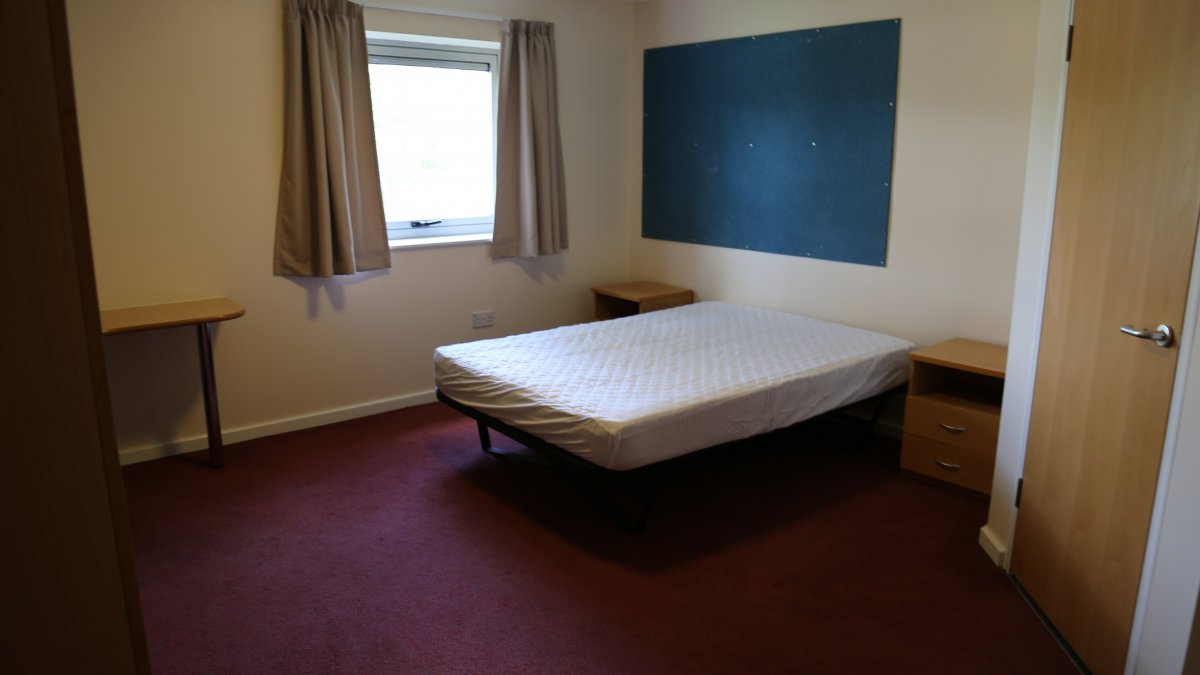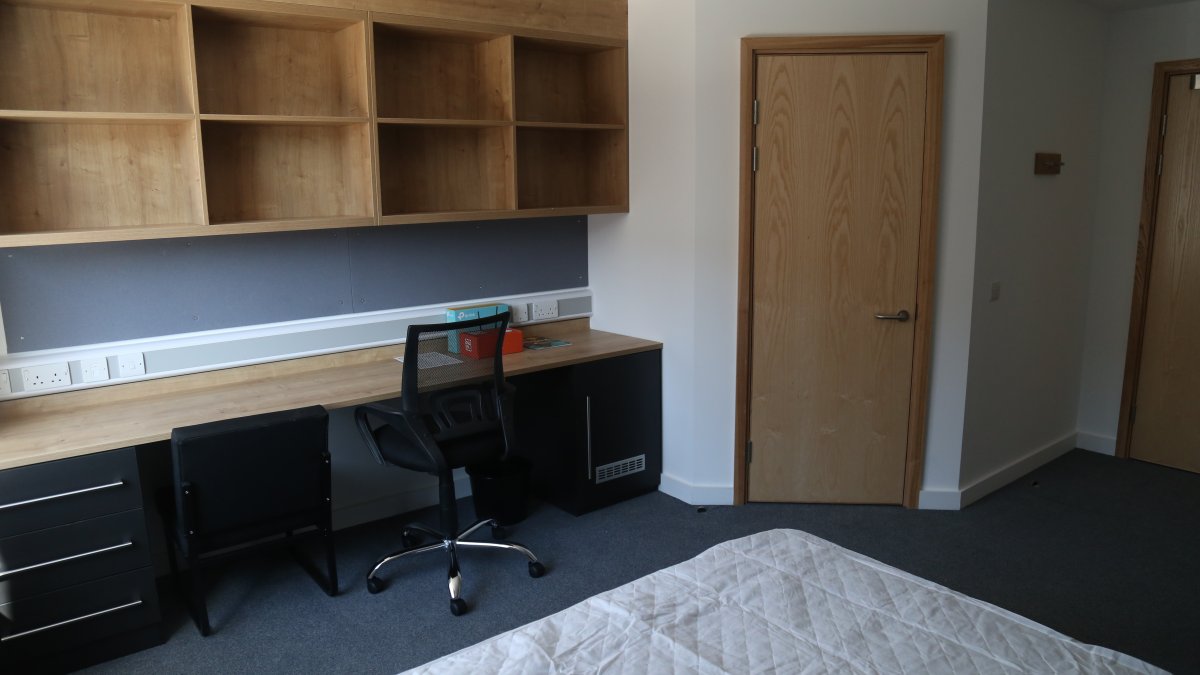 Visit the University of Surrey virtual reality app to see 360 degree photos of our campus accommodation, Guildford and the surrounding area. Available on both Apple App Store and Google Play.
Band E floor plan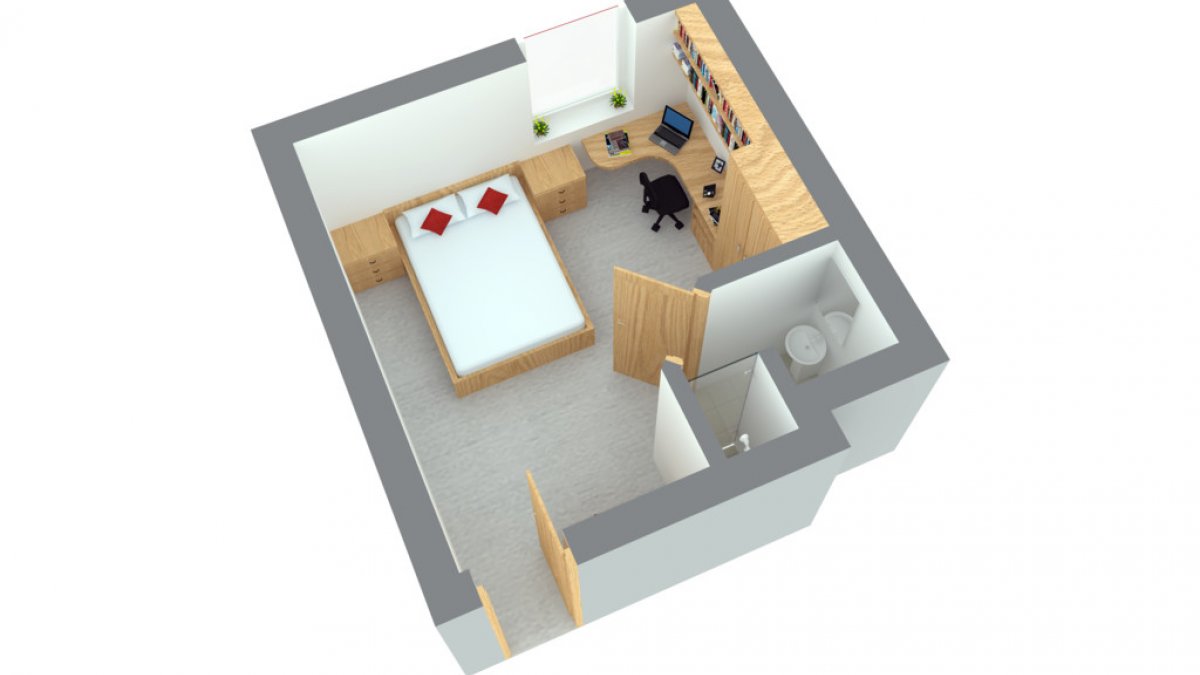 AccessAble access guides
Manor Park campus
Stag Hill campus
All other residences