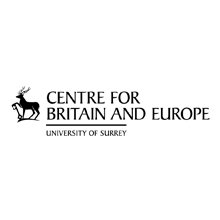 Vlogs, blogs and podcasts
Stay in tune with UK-Europe current affairs by exploring our collection of vlogs, blogs and podcasts. Our expertise on European integration to UK defence brings you well-rounded, meaningful discussions and debates.
Bridge to Brussels vlogs
We will be discussing various topics arising from Brussels and the EU around British politics, security and society, as well as what's developing in the UK that could affect the EU.
The Brexit Club
In the Brexit Club, Dr Simon Usherwood will be taking us through the latest Brexit news, what it means and what's on the horizon.
Podcasts
Our podcasts bring together our staff's expertise with external insights, discussing both political and analytical issues.
Stay connected
And that concludes the Jean Monnet Online Winter School 2022. Thank you very much to all of our speakers for a morn…
https://t.co/eimoVE4rkM
Dr Theofanis Exadaktylos discusses the role of street-level bureaucrats in policy implementation, especially at a t…
https://t.co/mry2xOQlym
Professor Holger Breinlich explains that from an economic point of view, the UK's membership of the EU only recentl…
https://t.co/HKE3wxIfYT
01.10.21
At 10pm on 15th September, a noticeably tired looking Boris Johnson virtually joined Australian Prime...
22.07.21
The Airdrie and Shotts By-election; squeezed between the Hartlepool triumph, and the Lib Dem Landslide...