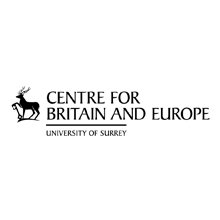 Vlogs, blogs and podcasts
Stay in tune with UK-Europe current affairs by exploring our collection of vlogs, blogs and podcasts. Our expertise on European integration to UK defence brings you well-rounded, meaningful discussions and debates.
Bridge to Brussels vlogs
We will be discussing various topics arising from Brussels and the EU around British politics, security and society, as well as what's developing in the UK that could affect the EU.
The Brexit Club
In the Brexit Club, Dr Simon Usherwood will be taking us through the latest Brexit news, what it means and what's on the horizon.
Podcasts
Our podcasts bring together our staff's expertise with external insights, discussing both political and analytical issues.
Stay connected
Very much looking forward to this key opportunity to discuss European foreign affairs with Joh Allen, Stefan Mair,…
https://t.co/xwsmIXRk5t
22.07.21
The Airdrie and Shotts By-election; squeezed between the Hartlepool triumph, and the Lib Dem Landslide...
21.07.21
In the UK governments typically lose by-elections, or at best they hold on to the seat. It is exceptional...