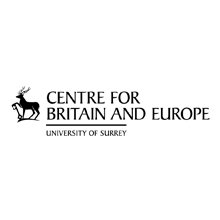 Centre for Britain and Europe
The purpose of the Centre for Britain and Europe (CBE) is to provide high-quality, research-based analysis to a wide range of stakeholders on the most salient issues affecting the UK, Europe, and their various relationships.
Vlogs, interviews and podcasts
Stay up-to-date with UK-Europe current affairs by exploring our collection of vlogs, blogs and podcasts bringing you well-rounded, meaningful discussions and debates.

Jean Monnet Centre of Excellence
We have been awarded the prestigious Jean Monnet Centre of Excellence from the European Union, for 2020-2023.
Find an expert
Dr Alia Middleton
Senior Lecturer in Politics, Co-Director of The Centre for Britain and Europe (CBE), Deputy Chair (FASS), University Ethics Committee and Undergraduate Admissions Tutor

Our research
Our research fosters progressive insights on a wide range of UK-European relations, exploring short, medium and long-term inter-sectoral trends.
Stay connected
"Civil Society Organisations are essential in creating & delivering an effective, legitimate & resilient system of…
https://t.co/SJ0xL8X1ZS
04.07.23
Jeremy Pattison graduated from the University of Surrey in 2023 with an MSc in Public Affairs and was...
26.02.23
2023 in Europe started a bit tumultuous with anti-Islam and Muslim demonstrations of the radical far...