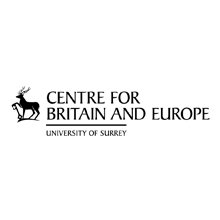 Centre for Britain and Europe
The purpose of the Centre for Britain and Europe (CBE) is to provide high-quality, research-based analysis to a wide range of stakeholders on the most salient issues affecting the UK, Europe, and their various relationships.
Vlogs, blogs and podcasts
Stay up-to-date with UK-Europe current affairs by exploring our collection of vlogs, blogs and podcasts bringing you well-rounded, meaningful discussions and debates.
Jean Monnet Centre of Excellence
We have been awarded the prestigious Jean Monnet Centre of Excellence from the European Union, for 2020-2023.
Our research
Our research fosters progressive insights on a wide range of UK-European relations, exploring short, medium and long-term inter-sectoral trends.
Stay connected
12.11.20
As part of the ESRC's Festival of Social Science, we held a roundtable discussion on Brexit...
29.10.20
The eerie quiet of negotiators, um, negotiating means we've seen very little of the Future Relationship...