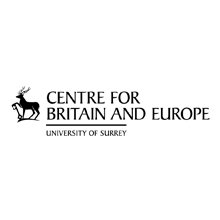 Centre for Britain and Europe
At the Centre for Britain and Europe, we research European integration as a matrix of overlapping layers of governance, institutions and processes that shape how people of this continent live their lives and are governed, as well as how Europe engages the rest of the world.
The Brexit club
Each episode, Dr Simon Usherwood will be taking us through the latest Brexit news, what it means and what's on the horizon.
Projects and outreach
Our overall objective is to understand how European integration shapes daily life. Our research work is dedicated to this purpose, and we want to use our expertise to help those in the community to whom it could be beneficial.
Stay connected
01.08.19
So today I finally make it to becoming a Professor. Since this blog has been an important part of helping...
25.07.19
There's much to consider from Boris Johnson's first half-day in office, but let's focus on a central...