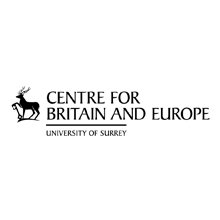 Centre for Britain and Europe
The purpose of the Centre for Britain and Europe (CBE) is to provide high-quality, research-based analysis to a wide range of stakeholders on the most salient issues affecting the UK, Europe, and their various relationships.
Vlogs, blogs and podcasts
Stay up-to-date with UK-Europe current affairs by exploring our collection of vlogs, blogs and podcasts bringing you well-rounded, meaningful discussions and debates.

Jean Monnet Centre of Excellence
We have been awarded the prestigious Jean Monnet Centre of Excellence from the European Union, for 2020-2023.
Find an expert
Dr Alia Middleton
Senior Lecturer in Politics, Co-Director of The Centre for Britain and Europe (CBE) and Undergraduate Admissions Tutor

Our research
Our research fosters progressive insights on a wide range of UK-European relations, exploring short, medium and long-term inter-sectoral trends.
Stay connected
01.10.21
At 10pm on 15th September, a noticeably tired looking Boris Johnson virtually joined Australian Prime...
22.07.21
The Airdrie and Shotts By-election; squeezed between the Hartlepool triumph, and the Lib Dem Landslide...