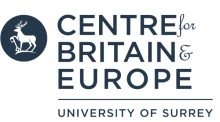 Energy and sustainability
This theme explores the complex interplay between sustainability and energy policies. It addresses environmental sustainability, renewable energy sources, climate change mitigation, and the transition to a more sustainable and eco-friendly energy infrastructure.
Theme experts
Ian Christie
Reader (Associate Professor), Social Science and Ethics of Sustainable Development
Biography
2016 to date: Senior Lecturer (2016-23) and Reader/Assoc. Professor (2023 - ) in social science and ethics of sustainable development, CES. Co-investigator in Centre for Understanding Sustainable Prosperity (CUSP) led by Prof Tim Jackson and Centre for Evaluation of Complexity across the Nexus (CECAN) led by Prof Nigel Gilbert. Co-investigator in ESRC ACCESS network (Exeter and Surrey) on environmental social science and policy.
2011-2015: Fellow, CES, and coordinator, Sustainable Lifestyles Research Group (programme led by Prof. Tim Jackson; funded by Defra, Scottish Government and ESRC)
1999-2011: Independent researcher, advisor, teacher and writer on sustainable development and environmental policy. Projects for central and local government, public agencies, business, NGOs and think-tanks. Part-time policy advisor to ministers and officials on sustainable housing and climate policy, 2006-2008.
Visiting Professor and regular guest lecturer at CES (2005-11). Chair of RESOLVE advisory group at CES, 2007-2010.
Work with NGOs:
Former trustee of Involve; Foundation for Democracy and Sustainable Development; Global Action Plan, New Economics Foundation. Advisory committee member for WWF-UK's global and national programmes, 2004-2010. Current trustee of Economic Change Unit and Perspectiva. WWF Fellow, 2010 to date. Associate of Green Alliance think-tank, 1999 to date. Environmental advisor to Church of England, dioceses of Guildford and Southwark, 2009 to date.
2003-2006: Joint head of sustainability and environment, economy and waste management services at Surrey County Council.
1997-1999: Deputy / acting director of Demos think-tank, London.
1995-1997: Senior consultant / Associate Director, The Henley Centre for Forecasting Ltd, London. Research programme head and lead researcher on environment and consumption.
1986-1995: Research Fellow / Senior Fellow, Policy Studies Institute, London. Projects on diffusion and impacts of new technology in industry; energy efficiency; evaluation of Government business support programmes; take-up of cleaner production systems in UK industry.
1979-1986: Computer programmer, International Computers Ltd (now Fujitsu UK); technical author and manager of documentation services, K3 Software Services Ltd (now part of IBM UK).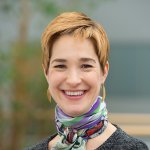 Professor Amelia Hadfield
Dean International, Head of Department of Politics, Founder and Former Co-Director of the Centre for Britain and Europe (CBE)
Biography
Amelia joined the University of Surrey in January 2019 as Head of the Department of Politics, and Chair in European and International Affairs. Previously she worked as Director of the Centre for European Studies (CEFEUS), a Jean Monnet Centre of Excellence at Canterbury Christ Church Uni (2013-2018), after positions in Brussels at the Vrije Universiteit Brussels and the Institute for European Studies, where she directed the Euromaster degree, as well as the Educational Development (EDU). Amelia is a long-standing Jean Monnet Chair in European Foreign Affairs, allowing her to successfully obtain Erasmus+ funding for the University of Surrey's Centre for Britain and Europe (based in the Department of Politics), establishing it in 2020 as a Jean Monnet Centre of Excellence. Amelia's researching, teaching, consulting & postgrad supervising covers a wide range of areas on EU foreign and security policy, as well as new forms of EU-UK relations. These include Common Foreign and Security Policy, Common Security and Defence Policy, EU-US and EU-Canada relations, EU-Russia relations, EU Neighbourhood Policy, EU Development policy (with a focus on sub-Saharan Africa), as well as Arctic & northern governance issues. Additional areas of interest include foreign policy analysis, international and diplomatic history, the role of sovereignty in political history, International Relations theory, international political economy, public policy analysis, the Commonwealth and EU education policy. Amelia is regularly called upon as a guest speaker, external supervisor, research partner, consultant and media pundit on areas of EU foreign affairs, and of late, EU-UK relations. In January 2021, Amelia was appointed Dean International of the University of Surrey, leading the International Engagement Office in supporting the strategic goals of the university on partnership with other universities and networks world-wide, enhanced cutting-edge research cooperation, as well as staff/student mobility.
Dr Noreen O'Meara
Associate Professor (Reader), Human Rights, European and Environmental Law. Co-director: Surrey Centre for International and Environmental Law (SCIEL).
Biography
Noreen O'Meara is an Associate Professor (Reader) of Human Rights, European and Environmental Law. She read Law at the University of Cambridge (Corpus Christi College) and UCL (LLM (Public Law) and did her PhD at Queen Mary, University of London. She has also completed non-degree studies at the European University Institute (EUI), Florence, Université Paris-1 (Panthéon-Sorbonne) and RADA. She previously worked as a research fellow at the British Institute of International and Comparative Law (BIICL) and in practice at the European Commission's Legal Service and the Court of Justice of the European Union (cabinet, Advocate General Sharpston). Her work focused on infringement actions against Member States and cases in a broad range of areas, including data protection, taxation, extradition and environmental law.
At the University of Surrey, she has focused her research on human rights and European law, developing particular expertise on rights and the environment, environmental pollution and the evolution of human rights protection in Europe.
Noreen is Co-Director of the School of Law's newest research centre, the Surrey Centre for International and Environmental Law (SCIEL) which launched in May 2020, and is a Fellow of the Institute for Sustainability. She leads and researches on a range of projects, several of which are hosted at the Governing Plastics Network, on the law and governance of plastics pollution and extended producer responsibility - funded by UKRI/GCRF, AHRC, ESRC/IAA, EPSRC, GIZ and the Danish EPA. Further recent interdisciplinary projects were funded by UGPN (focusing on plastics pollution during Covid-19) and the British Academy (exploring strategies for tackling fake news and online misinformation in the G7). She is also PI on four British Academy projects with collaborators across the EU exploring aspects of rights of nature, trade and urban sustainability. She also leads a project funded by the UN Environment Programme (UNEP) addressing global plastics and trade governance in the light of the negotiations for a UN Global Plastics Treaty, in collaboration with colleagues at Surrey, Exeter and Copenhagen.
In 2018 and 2020, Noreen was a Sutherland Fellow (UCD), and previously held visiting positions at The Institute of European and Comparative Law (IECL, University of Oxford), iCourts (University of Copenhagen), University College Dublin and Trinity College Dublin. She is also a Visiting Associate Professor of Law at Stockholm University, a Research Affiliate at UCD Earth and an Affiliate researcher at the Exeter Centre for Environmental Law (ExCEL). From 2020-2023, she is on the Editorial Board of the Irish Journal of European Law.