---
feature
Published:
11 October 2023
Centre for Britain and Europe's commitment to sustainability: A spotlight on the Surrey Climate Council's Deliberative Democracy event
In an era marked by growing political uncertainties, energy security, environmental concerns, and the pressing need to address climate change, commitment to sustainability is more crucial than ever. 
As the Centre for Britain and Europe (CBE) further grows, it has been actively engaging in a myriad of initiatives in sustainability including its recent association with the Surrey Climate Commission, a local initiative dedicated to addressing climate change and promoting sustainability in Southeast England. This forms an ongoing commitment to addressing climate challenges and fostering public engagement in the pursuit of addressing challenges and its goal in finding equitable solutions.
At the most recent event organised by the Commission titled "What's Stopping Us from Stopping Climate Change," former co-director and founder of CBE Professor Amelia Hadfield delivered an inspiring speech on how sustainability should be integrated into broader policy discussions. She drew upon her extensive expertise of international politics to emphasise the global nature of sustainability challenges and how CBE has played a role in collaborating and advising the Surrey County Council (SCC) over the past several years. Professor Hadfield was joined by former Green Party leader of England and Wales Baroness Bennett, former MP of Suffolk Lord Deben, management consultant Ed Straw, and chair of the Surrey Climate Commission Richard Essex.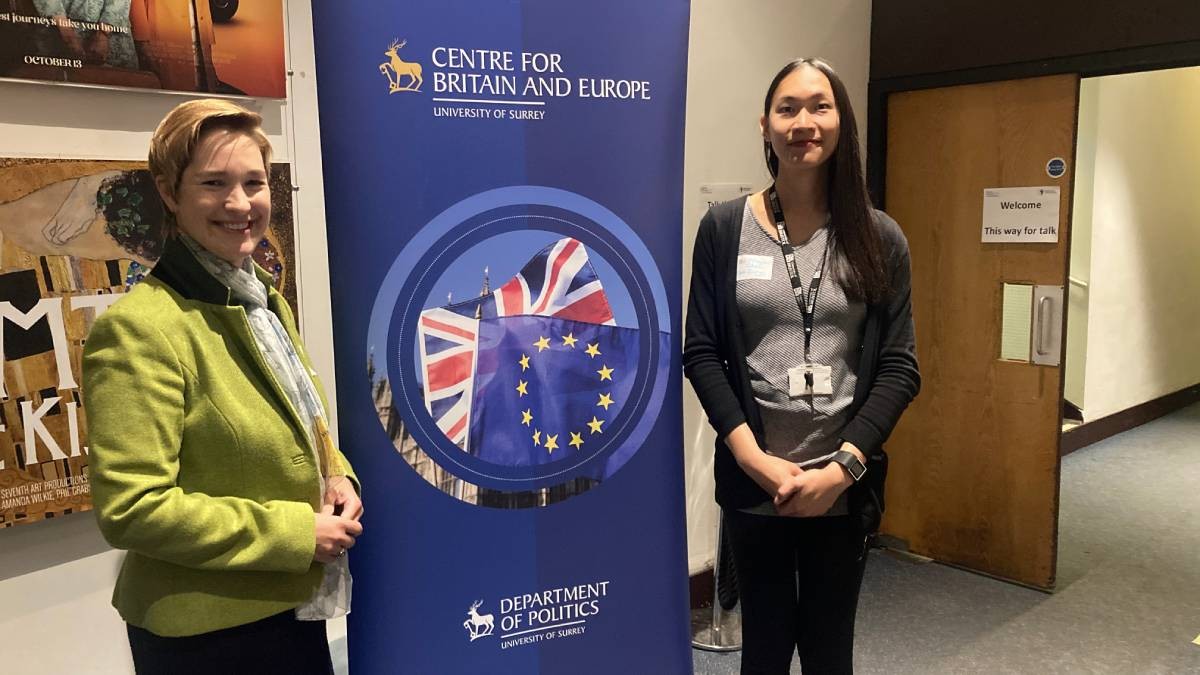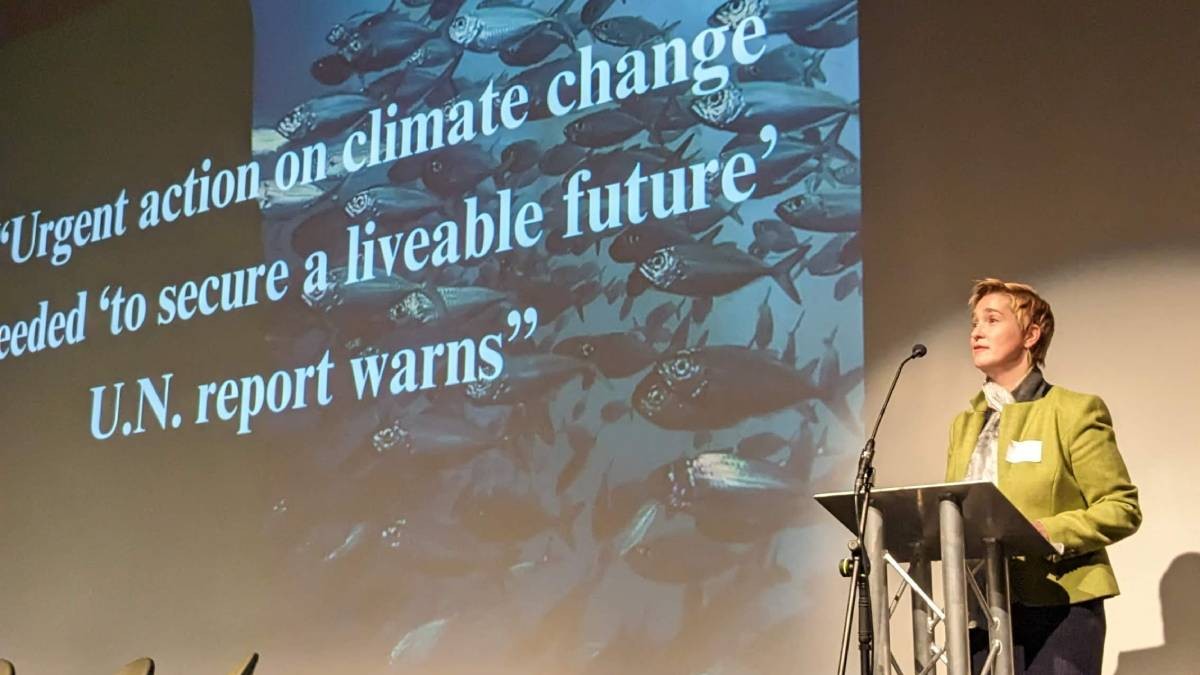 A noteworthy initiative by CBE is the upcoming event titled "Green Means Go? Tackling Surrey's Climate Emergency Through Deliberative Democracy." This event is a part of ESRC's Festival of Social Sciences and represents a significant step toward fostering public engagement in addressing climate change. The emphasis on informed and inclusive decision-making entails engagement with a diverse group of citizens in open and constructive discussions on critical issues. In the context of climate change, deliberative democracy allows for a more comprehensive understanding of the challenges and potential solutions. By involving citizens directly in decision-making processes, it ensures that policies and actions are aligned with public values and aspirations. This CBE event underscores the importance of informed decision-making in addressing climate change. 
CBE's ongoing interest in sustainability, as demonstrated by our participation in the Surrey Climate Commission is a testament to our commitment to addressing climate change through fostering engagement among grassroots movement, policymakers and the general public. The upcoming event on deliberative democracy represents a crucial step in involving local communities in the fight against the climate emergency in Surrey. Subsequently, it serves as a promising example of how this can be achieved at the local level, contributing to a more sustainable and resilient future for Surrey and beyond.
Visit the "Green Means Go?" page on the Festival of Social Sciences website to find out more and register for the event.