Consultancy
We can connect your business with a wide range of academic expertise and specialist knowledge. Our research and consultancy can fill gaps in your in-house resources, giving you access to the latest ideas and business solutions.
We form strong partnerships with corporations, SMEs, third sector organisations and government bodies, with an emphasis on evidence-based strategic advice and practical, value-adding consultancy.
Benefits for your business
Bespoke, tailor-made solutions
Specialist expertise
State-of-the-art facilities
Multidisciplinary consulting
Centres of excellence
Types of consultancy we offer
Engaging with business and developing partnerships is at the heart of our ethos. Using a hands-on approach, we engage and collaborate with different industries to improve business practice. Whatever your sector or geographical location, our internationally renowned academics and flexible resources can be mobilised rapidly and effectively to meet any intellectual challenge.
Bespoke
Depending on the nature of your project, we can connect you with an expert or small team who will work with you to scope and create a brief.
Ideation
We facilitate ideation sessions and 'hackathons', connecting leading thinkers, students and customers with your business to explore specific issues or experiment with new solutions.
Action learning
Our MBA students undertake group consultancy projects as part of their learning. Working on real business issues, the teams offer free consultancy and advice with the support of leading academics.
Past projects have included:
Devising export strategies
Exploring new markets
Finding opportunities for efficiencies
Developing sustainable growth plans.
Contact us
Our dedicated consultancy team in the Business Development Office offers you an informed entry point into the University that can help define your business needs and interests, find appropriate academic expertise and provide ongoing advice and support for collaboration.
We can also advise on government grants that might be available to assist you to access consultancy and expert services from the University of Surrey.
Contact us with your requirements:
The consulting team delivered a piece of work that they should be rightly proud of. I will be presenting the results at our next board meeting.
Nick Garnett, Commercial Manager, Rocket Consulting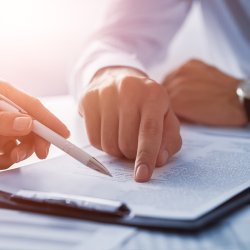 I'm really pleased to say that the teams have come up with real-world solutions. They have generated real value for our business.
John Morley, Managing Director, Spaceships Campervan & Motorhome Rentals