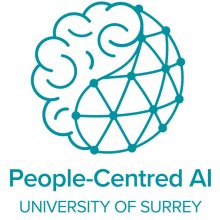 Artificial intelligence
The pan-university institute brings together Surrey's core AI-related expertise in vision, speech and signal processing, computer science, and mathematics, with its domain expertise across engineering and physical sciences, human and animal health, law and regulation, business, finance and the social sciences.

Join our new Surrey Institute for People-Centred AI
The newly-formed pan-university AI Institute at the University of Surrey offers a unique environment to help shape the future of AI as part of a community of co-creators, and as part of that we are building a unique team with 12 new academic appointments at lecturer, senior lecturer or reader level.
Study with us
We offer a wide spectrum of undergraduate and postgraduate courses in AI, data science, machine learning and robotics.

AI research
Learn more about the wide spectrum of AI research across the University of Surrey.