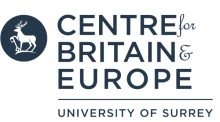 Foreign security and defence policy
This theme delves into the strategies, decisions, and actions taken by governments to protect their nations from external threats. It encompasses topics such as military policies, international alliances, peacekeeping efforts, and responses to global security challenges.
 
Theme experts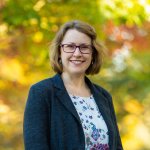 Dr Laura Chappell
Senior Lecturer in European Politics
Biography
Dr Laura Chappell is Senior Lecturer in European Politics. She holds a PhD from the University of Birmingham and an MA in European Studies also from the University of Birmingham. She is the author of Germany, Poland and the Common Security and Defence Policy. Converging Security and Defence Perspectives in an Enlarged EU (Palgrave Macmillan, 2012) and has published widely on different aspects of the EU's Common Security and Defence Policy, Polish and German defence policies as well as gender and European security. She is also co-editor of European Security.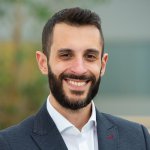 Dr Nikolaos Gkotsis Papaioannou
Senior Lecturer in International Politics/ Senior Personal Tutor - Student Experience and Wellbeing; Politics Disability Coordinator; Politics Director of Communication.
Biography
Dr. Nikolaos Gkotsis Papaioannou is Teaching Fellow in International Politics in the Department of Politics.
He holds a PhD in Politics from the University of Surrey. His doctoral thesis concerned the role of the European External Action Service in the evolution of the European Union's global actorness as a normative power, with a focus on the military operations in Somalia as case studies. He holds an LLM in Public International Law from Queen Mary and Westfield College (University of London), and a Bachelors in Political Science and Public Administration: International and European Studies from the National and Kapodistrian University of Athens (Greece).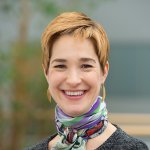 Professor Amelia Hadfield
Dean International, Head of Department of Politics, Founder and Former Co-Director of the Centre for Britain and Europe (CBE)
Biography
Amelia joined the University of Surrey in January 2019 as Head of the Department of Politics, and Chair in European and International Affairs. Previously she worked as Director of the Centre for European Studies (CEFEUS), a Jean Monnet Centre of Excellence at Canterbury Christ Church Uni (2013-2018), after positions in Brussels at the Vrije Universiteit Brussels and the Institute for European Studies, where she directed the Euromaster degree, as well as the Educational Development (EDU). Amelia is a long-standing Jean Monnet Chair in European Foreign Affairs, allowing her to successfully obtain Erasmus+ funding for the University of Surrey's Centre for Britain and Europe (based in the Department of Politics), establishing it in 2020 as a Jean Monnet Centre of Excellence. Amelia's researching, teaching, consulting & postgrad supervising covers a wide range of areas on EU foreign and security policy, as well as new forms of EU-UK relations. These include Common Foreign and Security Policy, Common Security and Defence Policy, EU-US and EU-Canada relations, EU-Russia relations, EU Neighbourhood Policy, EU Development policy (with a focus on sub-Saharan Africa), as well as Arctic & northern governance issues. Additional areas of interest include foreign policy analysis, international and diplomatic history, the role of sovereignty in political history, International Relations theory, international political economy, public policy analysis, the Commonwealth and EU education policy. Amelia is regularly called upon as a guest speaker, external supervisor, research partner, consultant and media pundit on areas of EU foreign affairs, and of late, EU-UK relations. In January 2021, Amelia was appointed Dean International of the University of Surrey, leading the International Engagement Office in supporting the strategic goals of the university on partnership with other universities and networks world-wide, enhanced cutting-edge research cooperation, as well as staff/student mobility.