---
news
Published:
20 October 2023
How can support for Ukraine be maintained?
Since Russia escalated its offensive against Ukraine on 24 February 2022, military and rhetorical support for Kyiv has been strong and relatively consistent.
Recently, however, it has wavered slightly:
To be sure, support for Kyiv still remains strong, something made clear by the unity on the issue at the European Political Community's third meeting on 5th October, and the fact that some of the funding for Ukraine blocked by the US Congress was later passed (PDF). The United Kingdom (UK) also committed a further £100 million last week. But obstacles are growing. So, how can support for Ukraine be maintained?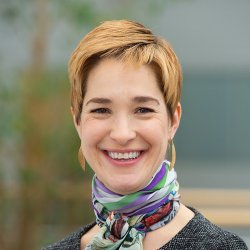 Professor Amelia Hadfield
Professor Amelia Hadfield, University of Surrey: 
In the 2022 Strategic Compass for Security and Defence, the EU named tackling 'hybrid threats', including coercion of its energy security, within the task of its new 'Hybrid Toolbox' which demands solidarity and mutual assistance across the bloc. Nowhere has energy security been more prevalent as a politicised, weaponised form of geopolitics than in the war against Ukraine. 
From the radical shift away from Russian gas and oil to the political solidarity inherent in the EU's hybrid energy and foreign and security policy, as well as RePowerEU, the provision, pricing and transformations across Europe's entire energy terrain have largely brought the EU and its Member States together in solidarity. 
Despite the cost, complexity, and outliers, energy solidarity in support of Ukraine is key. Pushing ahead on energy diversification ensures both the ongoing drawdown of Russian energy fosters much-needed renewable and energy efficiency initiatives. Upgrading the 'hardware' of energy security to guarantee diversification – from pipelines to LNG terminals and storage facilities to interconnectors – is an inherently cross-border task demanding collective support from all Europe's states and energy companies alike. 
Europe's energy future will be dominated by both Energy Partnerships Agreements in content, and enhanced regulatory frameworks in form. The EU must therefore retain solidarity in keeping energy front and centre in its approach to Russian sanctions. Energy solidarity in support of Ukraine should also be the DNA of its regional approach to ensuring both political and market-based cohesion across the EU as a whole, and a fundamental component of conflict and post-conflict resolution, whether that be in the short- or long-term.
Extracted from Council for Geostrategy, 20 October 2023: How can support for Ukraine be maintained?