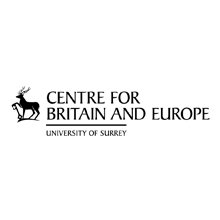 About
We research European integration as a matrix of overlapping layers of governance, institutions and processes that shape how people of this continent live their lives and are governed, as well as how Europe engages the rest of the world.
Mission and activities 
The purpose of the Centre for Britain and Europe (CBE) is to provide high-quality analysis that informs and develops scholarly and public debate on issues affecting the UK and Europe.
Operating at the intersection of academia, government, private sector and the media, the CBE is a forum for research, analysis and debate exploring the UK's evolving and future relationship with Europe, as well as providing critical analyses of specific British and European policies including diplomacy, security, defence, development, regional and international affairs, among others.
Within the University of Surrey, the CBE promotes cooperation between its home Department of Politics and other units and groups, encouraging and supporting research, analysis and teaching on key areas of British and European policies.
Externally, CBE events, outputs (articles, briefing notes, reports and blogs), and media engagement provide decision makers, journalists, businesses, analysts, scholars, students and citizens with access to high-quality contemporary insights on salient British and European issues.
The CBE includes full-time academics and visiting professors in the Department of Politics, scholars from other parts of the University of Surrey, and a range of associates drawn externally from both academia and a variety of public and private sectors to ensure a wide-ranging core of expertise.