P3Connect Talks - People Planet Prosperity
This is our series of talks called P3Connect where we invite industry experts to share their experiences and insights in sustainability. By looking at the challenges, opportunities and solutions being considered by organisations, we will engender discussions that bring to the forefront these current issues in the sustainability arena.
Past guest speakers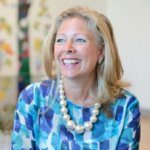 Dr Kirstie McIntyre
Global Director for HP Inc
Biography
Dr Kirstie McIntyre is Global Director for HP Inc's sustainability operations. Her remit covers all product and service-related social responsibility / environmental laws and market access agreements on energy efficiency, chemical / material restrictions and end-of-life considerations.
Her teams manage takeback and recycling across the world, IT system support for reporting and disclosure and global product compliance programmes. She liaises with Government, industry associates and peers, supply chain partners as well as business customers and home users on environmental regulations, recycling and other sustainability aspects of HP's products.
Kirstie also co-leads HP's circular economy programmes and has worked for a number of years in the strategic development of end-of-life programmes for various companies in the electronics sector.  She has an engineering doctorate in environmental technology and has published widely on sustainability and supply chain issues.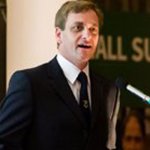 Adrian Greet
Global Sustainability Program Director at Mars, Incorporated
Biography
As Global Sustainability Program Director at Mars, Incorporated, Adrian Greet is responsible for managing Mars' sustainability programs across the whole value chain from farmers through to consumers. He works with the business unit's to drive innovation and best practice across all areas of sustainability (social, economic and environmental).
During his 30 year career at Mars, Adrian has worked in a diverse set of roles and in this current role since 2007. Adrian holds a BSc. Honours Degree from London University and is the current Chair of the Advisory Board for Surrey University Practitioner Doctorate in Sustainability programme and Treasurer of the Executive Committee for SAI Platform.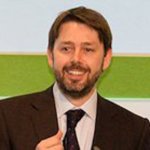 Mark Gough
Executive Director of the Natural Capital Coalition
Biography
Mark Gough is the Executive Director of the Natural Capital Coalition. A strong believer in integrating sustainability into decision-making where it becomes an opportunity for everyone, Mark previously worked for The Crown Estate, helping to develop its integrated vision and approach to value measurement.
Prior to this he was the Global Environmental Manager for the information company, Reed Elsevier. Mark is a Director of the Aldersgate Group, which brings together business, politics and civil society to drive action for a sustainable economy, and has sat on a number of national and international committees, including the Steering Committee of the United Nations CEO Water Mandate and the Board of the Alliance for Water Stewardship.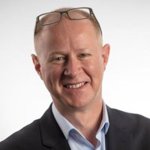 John Hampson
Head of Sustainability Measurement and Reporting at PwC
Biography
Jon Hampson is the Head of Sustainability Measurement and Reporting at PwC. He is a sustainability practitioner with considerable experience of shaping and delivering change through sustainability strategy and operational implementation. Jon is currently leading on measurement and reporting, and sustainable supply chain programme.
He has over ten years of prior experience as a management consultant, focusing primarily on strategic procurement, sourcing, supplier management and performance improvement, with internationally diverse teams.