Centre for Environment and Sustainability
We were first established in 1992 by Professor Roland Clift, and are now an internationally acclaimed centre of excellence on sustainable development.
Annual Roland Clift Lecture - 15th November 2018
We hope you all enjoyed the inspiring lecture by CES Alumni, Dr Steve Waygood, 'Can Capitalism Deliver Sustainable Development'.  The lecture recording will be available shortly.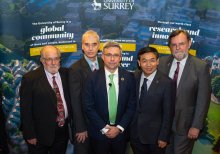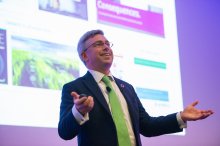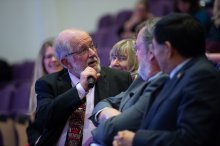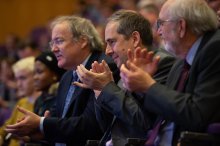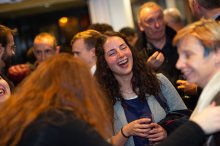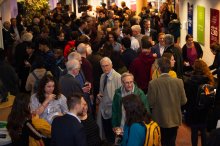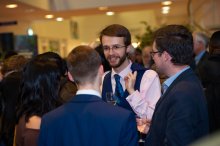 Our MSc courses
Our master courses consist of five-day intensive modules that can be taken as full-time or part-time, making them ideal for those with work and other commitments.
Being an MSc student at CES
Our full-time and part-time postgraduate students talk about their time here at the University.
Extracurricular study
Alongside your usual studies, we offer a free Global Graduate Award in Sustainability. This course will improve your understanding of the world we live in and enable you to gain an understanding of a wide range of issues affecting the sustainability of our planet.
Athena Swan Bronze Award 2018
Our centre has been awarded the Athena Swan Bronze award underlining our commitment to equality and diversity within our centre and the wider University.
View our videos
Professor Richard Murphy talks about the centre and we have Johan Rockström discussing his latest research on the planetary boundaries.
Prosperity Matters
The Centre for the Understanding of Sustainable Prosperity (CUSP) is an ESRC funded multi-institutional research centre, coordinated from the University of Surrey under the direction of Prof Tim Jackson.
Stay connected
28.03.19
By Lia Papazoglou, MSc student at the Centre for Environment and Sustainability, March 2019 In June 2018,...
05.03.19
Luke Deamer is a doctoral practitioner in sustainability sponsored by Keller plc, the world's largest...