Centre for Environment and Sustainability
We were first established in 1992 by Professor Roland Clift, and are now an internationally acclaimed centre of excellence on sustainable development.
Download our brochure (PDF) to find out all about our centre and what we do here.
Study with us
We offer excellence in innovative PhD and EngD programmes which are embedded within multidisciplinary research, as well as numerous MSc courses and CPD and short courses.
Extracurricular study
Alongside your usual studies, we offer a free Global Graduate Award in Sustainability. This course will improve your understanding of the world we live in and enable you to gain an understanding of a wide range of issues affecting the sustainability of our planet.
What we offer
Every year we run our Roland Clift lecture series presented by a different speaker, our most recent lecture was held by Joanna Yarrow from the IKEA Group. We are also proud to say that we hold the Athena Swan bronze Award for our progress and commitment to equality and diversity.
Become a partner organisation
We can help your organisation resolve a research problem you have by offering our expertise to help you reach your objectives.
Latest Roland Clift lecture
Joanna Yarrow from the IKEA Group presented the latest lecture on 15 May 2019 to talk about inspiring and enabling a billion people to live better lives within the planet's limits.
Find out more about the lecture.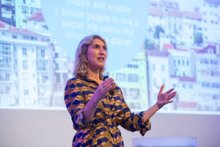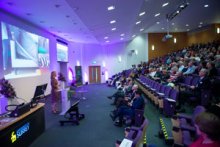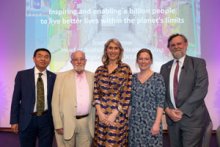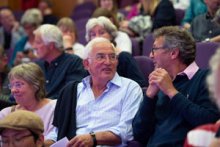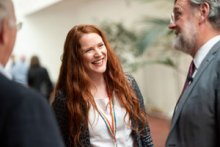 Prosperity matters
The Centre for the Understanding of Sustainable Prosperity (CUSP) is an ESRC funded multi-institutional research centre, directed by Professor Tim Jackson. Their vision is to help humans live a better, healthier more prosperous life by looking at the economic, social, political and philosophical areas that will get us there.
Stay connected
03.12.19
by: Luke Deamer, Erica Russell and Jacquetta Lee, Centre for Environment and Sustainability, University...
30.09.19
"A built environment that enables people & planet to thrive" is the UK Green Building...