Business and outreach
We offer outreach activities for schools and colleges and have strong links with business and industry through our Industrial Advisory Board which has been in place for over 35 years.
Schools and colleges
We run a number of different activities for schools and colleges to raise awareness of engineering and its applications which range from talks at careers days through to residential courses on campus and lots in between.
If you have a specific idea, or you would like to find out what we can offer, please email our Widening Participation and Outreach Support Officer, Elena Fragkoudaki, or take a look at our schools and colleges site.
About our Industrial Advisory Board
The committee meets three times a year and has a developing agenda. At appropriate times the board focuses on issues in line with JBM priorities of health and safety, sustainability, and design teaching. Additionally the Board will advise on programme developments, research and new approaches to teaching taking advantage of industry connections.
Chair of the board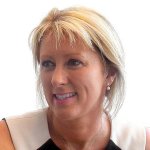 Joan Murray
Operations Director for Project and Commercial Services at WSP UK
Biography
As Operations Director at WSP, Joan leads project and commercial services business within WSP delivery consultancy services including:
Client-side project
Programme and commercial management
PMO offering
Building surveying
Design leadership risk and asset investment advice in the PPP market.
Working with a variety of clients, within a range of sectors: Transport, property, petrochemical, utilities, energy and industry.
Joan is a member of the Panel of Health and Safety Experts for Institution of Civil Engineers, as well as a fellow of the Institution. An advocate of women in engineering, Joan founded both the award winning Carillion SNOWE Network, (Support Network for Operation Women in Engineering) to support women in engineering roles and the award winning PLEDGE – (Promoting Leadership, Equality Diversity and Gender Equality) for people of all backgrounds in WSP.
Joan represented the construction industry on the "Your Life" national campaign, engaging with representatives from the Cabinet Office, Government and cross-party members as well as the co–sponsors.
This three year campaign involved Joan working with senior officials including the Prime Minister's Director of National Campaigns.
In 2016, Joan was a finalist in the category of Best Woman in Consultancy for the European Construction and Engineering Awards (WICE).
In 2017, Joan was the Winner of the Global Carillion Group Award for Innovation.
As a graduate civil engineer, Joan is keen to support the next generation of under graduates at the University of Surrey, to be trained to be "future ready" for the new world of engineering and construction.
Academic members of the board