---
news
Published:
08 February 2022
Top jobs with a languages and translation degree
Find out what you could do with a degree in languages and translation, and discover some of the jobs Surrey languages and translation graduates have secured over the past few years.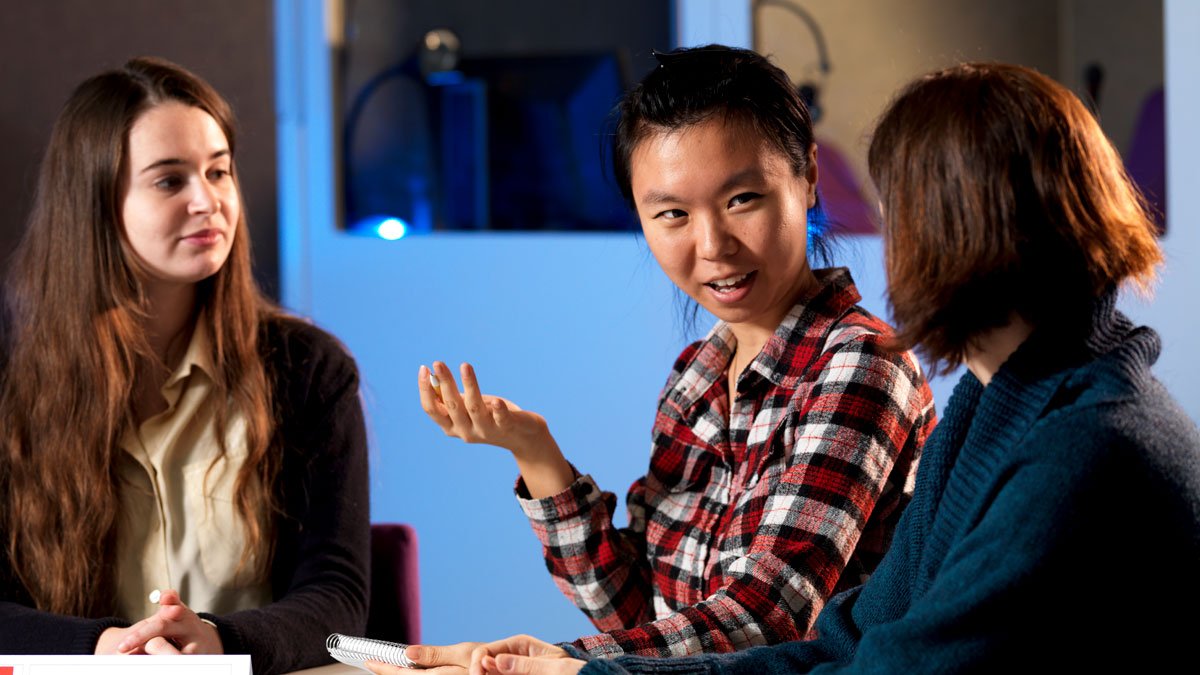 Learning another language provides a distinct advantage in an increasingly competitive international employment market. A degree in languages and translation can open doors to a wide range of international careers.
"You develop a wide range of transferable skills studying languages, including research skills, problem-solving, decision-making, organising, interpersonal skills, intercultural communication, assertiveness training, and resilience. For many of our students, the Professional Training placement is the pinnacle of their degree, and the thing they feel sets them above other graduates when looking for a job in their final year."

– Dr Lucy Bell, Senior Lecturer in Spanish and Translation Studies
At the University of Surrey, we are ranked in the top 10 for modern languages and linguistics in the Guardian University Guide 2022. Our courses will encourage you to develop your linguistic and cultural skills through exciting and innovative approaches to learning, as well as giving you the opportunity to study and work abroad.
Surrey graduates are highly sought after with 93 per cent in work or further education 15 months after graduating (Graduate Outcomes report 2021). This was a key factor in Surrey being named University of the Year for Graduate Employment in The Times and Sunday Times Good University Guide 2022.
"Taking a Professional Training placement has already benefitted my employability, and I have already taken a part-time job during my final year of University. I have real life scenarios to back up my existing skills, I am a more adaptable person who can solve unfamiliar problems and I have a clearer sense of direction in terms of my future career."
Careers with a languages and translation degree
Students studying for a languages and translation degree at Surrey develop the expertise necessary for a range of different occupations. Jobs directly related to your degree include:
Academic researcher
Interpreter
Political risk analyst
Secondary school teacher
Translator.
Jobs where your degree would be useful include:
Broadcast journalist
Detective
Diplomatic service officer
Education consultant
English as a foreign language teacher
International aid/development worker
Logistics and distribution manager
Marketing executive
Patent examiner
Private tutor
Publishing rights manager
Sales executive
Tour manager.
"I worked in the English department of a school in Klagenfurt (southern Austria). I either assisted or led the lessons myself, in person and online, plus reviewed students' work. The highlight for me was simply having the opportunity to gain experience in this area, and to see the differences between the school systems in Austria and the UK."
Surrey languages and translation graduates have taken up roles such as translators, interpreters, policy communicators, proofreaders, translation project managers and editors, in companies including Siemens, Macmillan Publishing, Aldi, Mercedes Benz and Lloyds Banking Group.
Many have gone on to take masters degrees in a range of subjects, such as communication and international marketing, intercultural communication with international business, interpreting, TESOL, and translation, while others have chosen to study for PhDs in languages and translation studies, and linguistics.
Languages and translation graduate jobs
In recent years, our languages and translation graduates have secured roles including:
English Translator and Editor, CLS Communication
Project Coordinator, Geo Language Services Ltd
Greek Junior Project Manager, Mother Tongue Writers
Translation Project Assistant, Siemens
Marketing Administrative Assistant, Columbia Shipmanagement
Service Desk Analyst, OKI Europe Ltd
Policy Communications Officer, BH&HPA 
Business English Trainer, Marcus Evans Linguarama
Senior Recruitment Consultant - DACH Region, Optimus Search
Programme Funding Assistant, WaterAid.
"I spent the first half of my placement year in Germany, then three months in the UK working remotely as a Copywriter and Content Assistant for VeryChic in Barcelona, Spain. Once travel restrictions improved, I travelled out to Spain to work physically in the office and meet the team. Spending time abroad was the most special experience of my life, and I will never find the words to express how much the year meant to me. My language abilities improved tenfold, and I now have built relationships with people all over the world."
Discover more about our language and translation degrees, our award-winning Professional Training placement scheme and student life at Surrey.