---
news
Published:
27 September 2023
The benefits our guest speakers bring to the Business School
At Surrey Business School, our students benefit from guest speakers bringing in a wealth of knowledge and expertise to our modules. Sometimes, our guest speakers even go on to place our students into new and exciting careers. We spoke to Teaching Fellow Michelle Stokes who invited guest speaker Annabel Green from Resourcing4HR into the classroom and alumni Amy Crutchfield who benefited from the connection.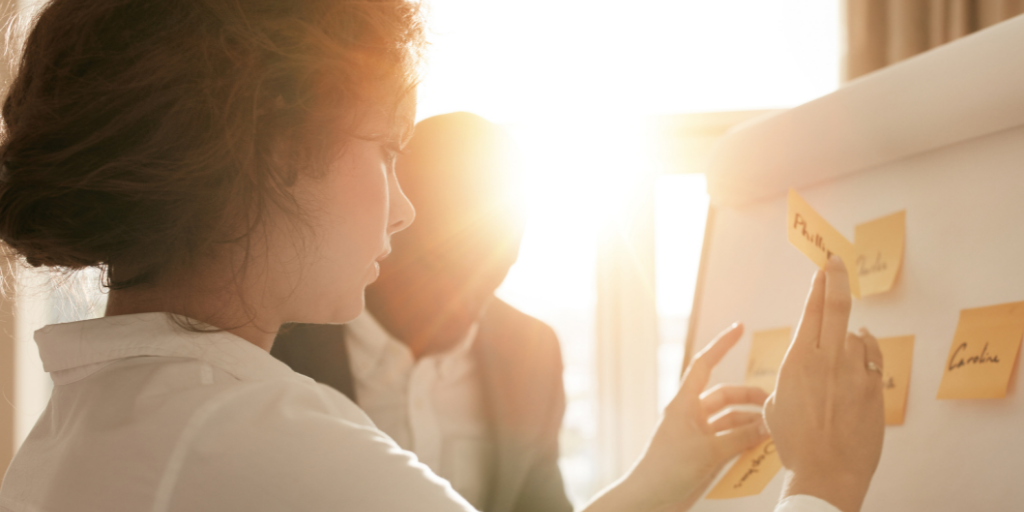 Michelle Stokes:
Please introduce yourself and your background…
I am a Senior Lecturer in human resource management and I currently teach on the Business Management (HRM) BSc (Hons) course at Surrey. I'm also a Fellow of the Chartered Institute of Personnel and Development (CIPD), the leading UK professional body for HR specialists. Prior to my teaching career, I have held senior HR roles in the publishing, fast-moving consumer goods (FMCG), and IT sectors. I have taught in Higher Education for several years, specialising in Human Resource Management.
Please could you tell us a bit more about the Developing Human Resource Management & Leadership Skills module and the key skills students learn?
This module is designed to equip students with employability skills to maximise their chances of securing employment upon graduation. It is their opportunity to transfer the acquisition of academic knowledge from across the MSC Human Resources Management programme and develop competencies for the workplace.
How important is it to get external practitioners supporting and inputting into the course content?
The students value input from external practitioners as external practitioners provide insight about contemporary HR issues and importantly share the skills they are using, to be effective in their role.
Has the feedback from students been positive?
Feedback from students has been overwhelmingly positive and has also enabled them to build up their professional network. Annabel has been very generous in advising our students on how they may prepare themselves for their future job search.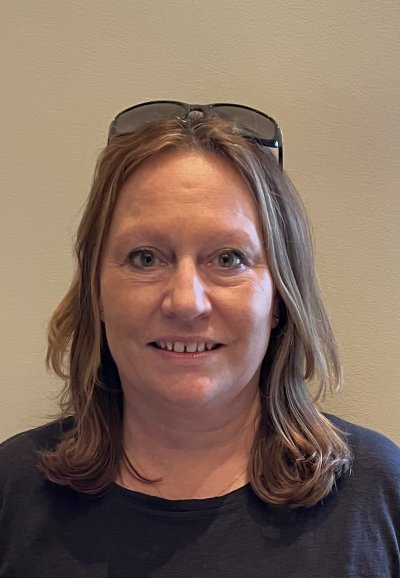 Annabel Green:
Please introduce yourself and your background…
Hi, I'm Annabel Green and I set up a company called Resourcing4HR. Before this, I worked in the HR recruitment arena for ten years, following an eight-year career in financial recruitment, both in a FTSE, corporate, blue-chip recruitment agency.
Our students really benefit from having real businesses collaborate with them in the classroom. Please could you tell us a bit more about the input you've been providing to the module?
Resourcing4HR held a webinar about the landscape of the HR job market, preparing for a job search and having a great LinkedIn profile.
Has it been a positive experience to be part of the module/course?
We enjoyed it! It was great to see how our sharing of knowledge and expertise in the HR recruitment market can support students looking to take their careers forward in this area.
You've recently placed Surrey graduates into new roles as a result of your input on the module. How has this relationship benefitted your business?
From initial conversations, following our presentation, we were able to support interested Surrey students tailor their CV and LinkedIn profiles, to help them be more competitive in the marketplace. As a result, Resourcing4HR have placed two University of Surrey students into HR roles; we placed Amy Crutchfield into a permanent role and Veronica into a three-month position. Moving forward, we are looking to start building a talent pool of HR students that will be coming onto the market post-graduation in May/June 2022. This will enable us to market their skills early on, to our network of clients, to support them source "top talent" into their businesses, tapping into a new talent pool created by Resourcing4HR.
Amy Crutchfield:
Please introduce yourself and your background…
Hi, I am Amy Crutchfield, and I was a full-time student on the Human Resources Management MSc course from 2020-2021. Before embarking on my masters, I obtained a law degree. Upon graduating, I travelled and worked in Australia and New Zealand and when I returned, I started my career in recruitment. However, as I was recruiting for the hospitality sector, I was later made redundant due to Covid-19. This led me to pursue a masters degree at Surrey, inspired by a new desire for a career in HR. 
How did you find the course?
Only a small handful of universities offer the HRM masters programme, so was delighted when I saw a university local to me provided the course. I had a friend who had studied MSc Occupational and Organizational Pschology MSc at Surrey Business School the previous year and she highly recommended it as a place of further study.
How have the skills you learnt during your time at Surrey supported you in your career?
My MSc in Human Resources Management has been hugely applicable to my HR career from day 1! I was fortunate enough to be invited for an interview at my current company due to a connection I made with Annabel Green who hosted a webinar to HRM students. If it was not for this initial introduction by the University, I would not be where I am today! The skills I learned during the course prepared me so well, not only for the interview but on operating as an HR professional in the modern world. I am regularly able to put things I have learnt into practice and share new and relevant trends in HR practices with my team.
Did you enjoy the Developing HRM & Leadership Skills module?
This module prepared me best for the world of work as an HR professional. Practical skills such as learning how to do an elevator pitch, deliver formal presentations, prioritise workloads and work as a team have been invaluable in the workplace in delivering best practice HR. I still use the career development plan I created in this module to enhance my personal development. 
Please tell us a bit more about your current role
In my new role, I sit in the HR department for a global pharmaceutical company. Our HR team is cross-national, made up of US and UK team members. MedPharm is the world leader in research and development for topical and transdermal drug delivery made up of 200+ employees! My main responsibility is to bring in and manage current talent for our UK offices. This can involve anything from leading an end-to-end recruitment process, sitting on our Learning and Development Programme team to design our training curriculum, to analysing data on Attrition. MedPharm has a strong culture of learning, so our HR function is continuously developing with the organisation, meaning no two days are the same! As a young HR professional, it is everything I hoped my first role post-MSc would be.