---
press release
Exciting new partnership between Surrey's School of Veterinary Medicine and CVS
The University of Surrey's School of Veterinary Medicine is expanding its partnership with CVS, one of the largest integrated veterinary service providers in the UK, and will be offering an exciting three-year residency programme in Small Animal Internal Medicine.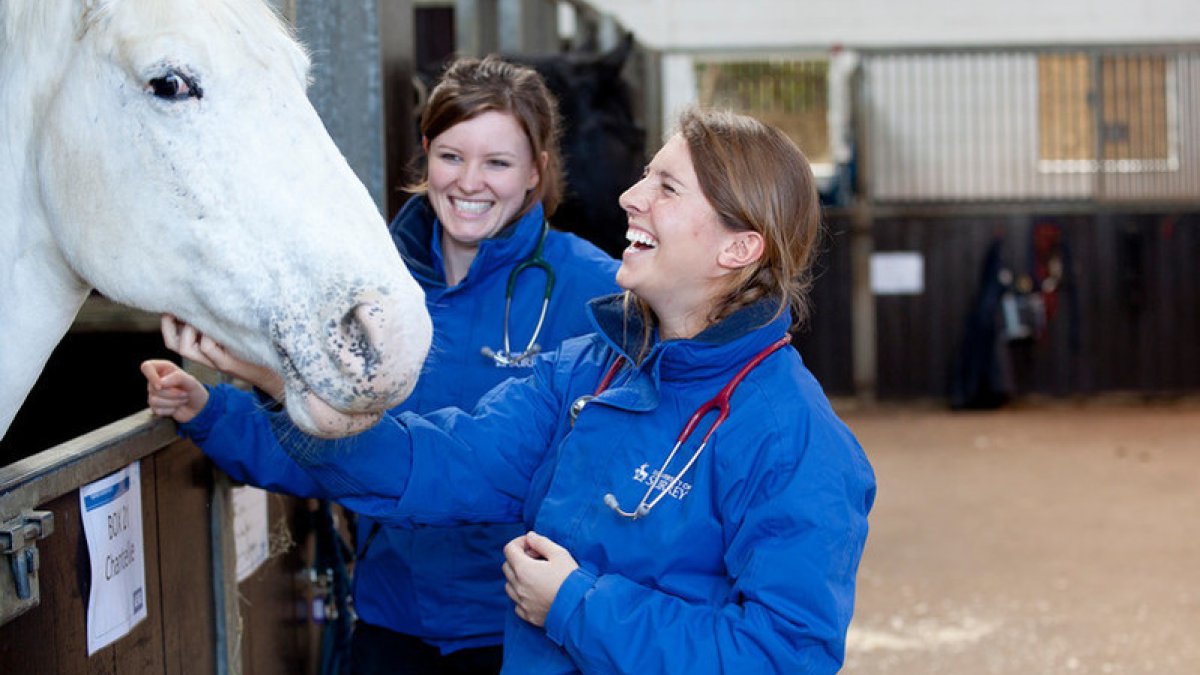 CVS is a major partner of Surrey's Veterinary School, which is now in its sixth year of operation and features a unique clinical teaching model that sets it apart from other veterinary schools.  Final year vet students at Surrey already benefit from an existing relationship with CVS, with time spent on rotations within their Companion Animal, Equine and Referral clinics with the aim of achieving 'day one' competency with the support of practice-based mentors.
The European College of Veterinary Internal Medicine (ECVIM)-approved residency will be based at Lumbry Park Veterinary Specialists in Hampshire and offers the opportunity for the successful candidate to receive clinical training in all aspects of internal medicine, including diagnostic imaging, oncology, clinical pathology and ECC (Emergency and Critical Care) under the supervision of three Small Animal Medicine specialists.
Applications for the residency is now open. For more information please visit our website.
Kamalan Jeevaratnam, Associate Professor in Clinical Physiology and Head of Pre-Clinical Sciences at Surrey Vet School who spearheaded this project with the school's Director of Partnership and Animal Resources, Cecilia Gath, said: "This is a fantastic example of the strong collaboration between CVS and Surrey and of our commitment to strengthening our relationship in clinical training at both the undergraduate and postgraduate levels.
"The practical experience gained through this residency, combined with time spent here with us at Surrey, will be invaluable to the successful candidate. Our goal has always been to work alongside our educational partners to create all-around veterinarians of the future."
John Innes, Chief Veterinary Officer and Referrals Director for CVS, said: "We have been working with Surrey Vet School since the school opened and we have enjoyed developing the working relationship. This exciting collaboration will further strengthen the ties and we are delighted that this new position has been created".
Lumbry Park Veterinary Specialists was opened in 2015 and Colin Driver, Co-Clinical Director, commented: "The last eighteen months have seen a rapid acceleration in the growth of Lumbry Park and this partnership with Surrey Vet School will bring not just a very tangible new postgraduate training post, but will, I am sure, also bring many spin-off benefits in teaching and research. We are really looking forward to welcoming the new resident to Lumbry Park"
Media Contacts
---
External Communications and PR team
Phone: +44 (0)1483 684380 / 688914 / 684378
Email: mediarelations@surrey.ac.uk
Out of hours: +44 (0)7773 479911