---
news
Published:
29 November 2018
Five reasons to study a course in music and media at Surrey
Subject leaders reveal what makes our degrees in music and media different and the secret behind our graduates' success.
1. Industry-standard facilities
Our outstanding facilities are housed in the Performing Arts and Technology Studios, purpose-built to acoustic specifications and fitted with professional studio equipment. Facilities include:
Newly refurbished PATS Studio ONE – large enough for a full orchestra and Choir to perform and record. Also equipped with a permanent large-scale projector and screen.
Comprehensively equipped synthesiser room - MOOG Sound Lab UK
Control rooms with Studer Vista digital console, Pyramix recording and editing system, 56-channel SSL 9000K series console, 48-channel Pro Tools HDX system, 48-track hard disk-based recorder
Five edit suites with a range of analogue and digital recorders and digital audio workstations, including, Pro Tools HD, Apple Logic Pro, Pyramix, and SADiE
Extensive range of more than 100 microphones, our ITU BS-1116 standard listening room, 16 Apple Mac Pro workstations, mobile recording vans and an assortment of measurement and test equipment
Nine music practise rooms
Steinway Concert D Grand Piano
Fibre optic cabling connecting PATS Studio ONE and TV studio
TV Studio complete with EVS XT2 live playback system and Sony MVS8000G Vision Mixer, as used on the BBC's Strictly Come Dancing.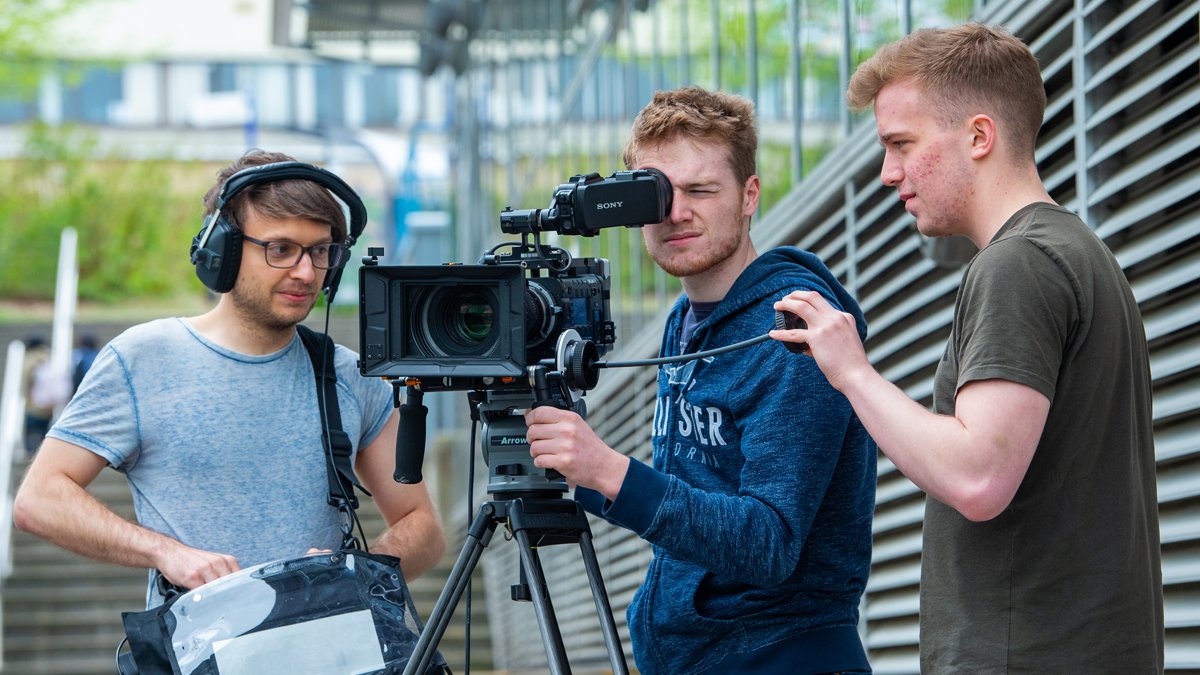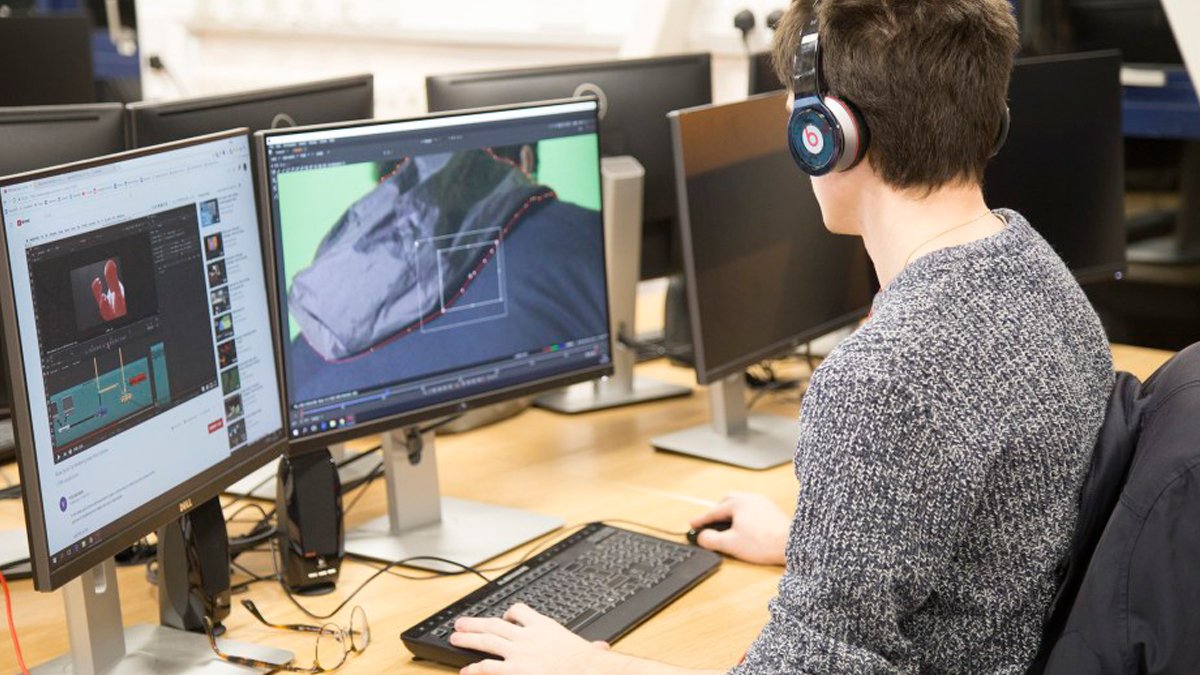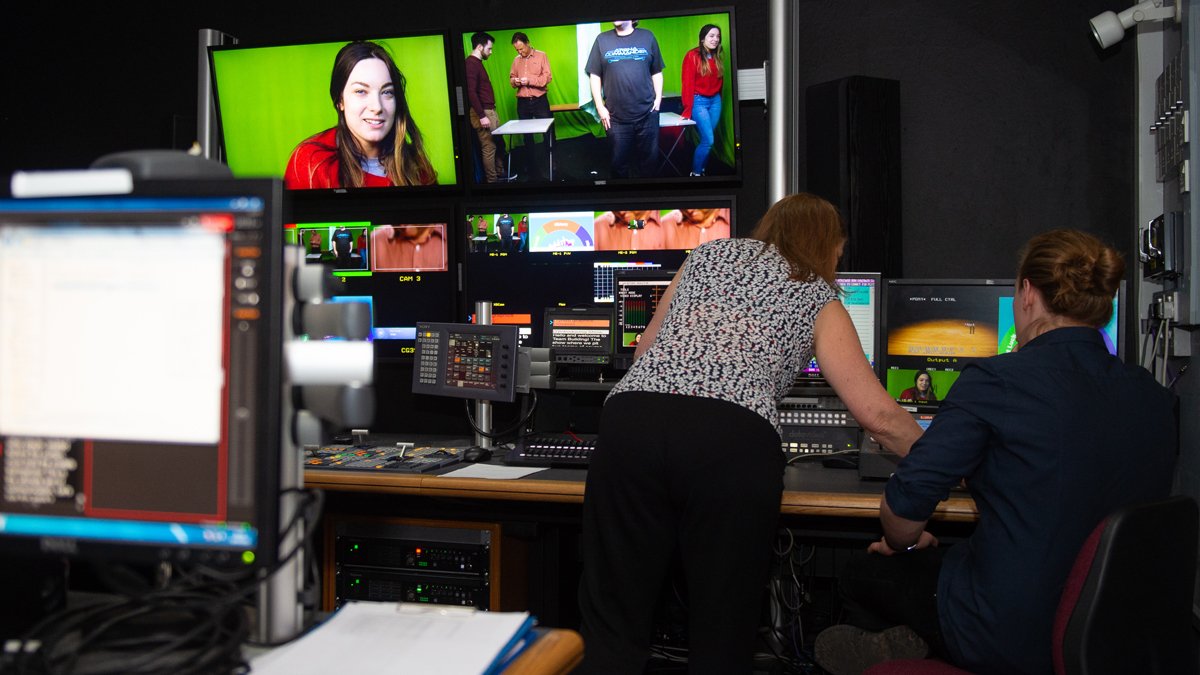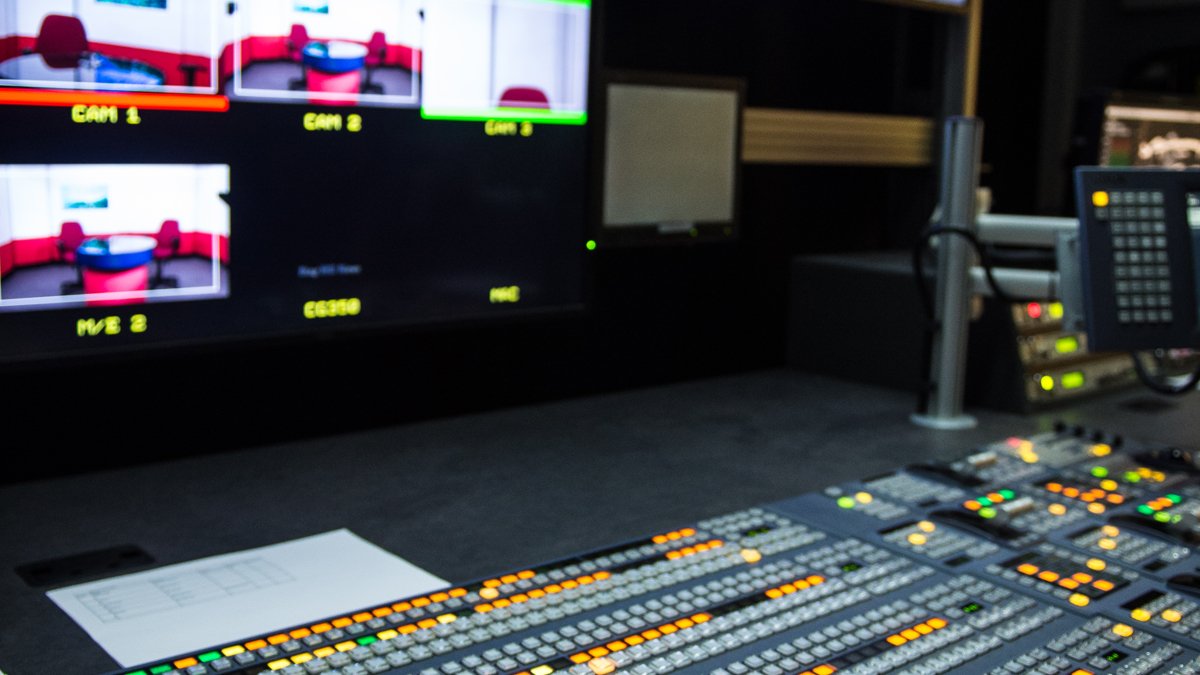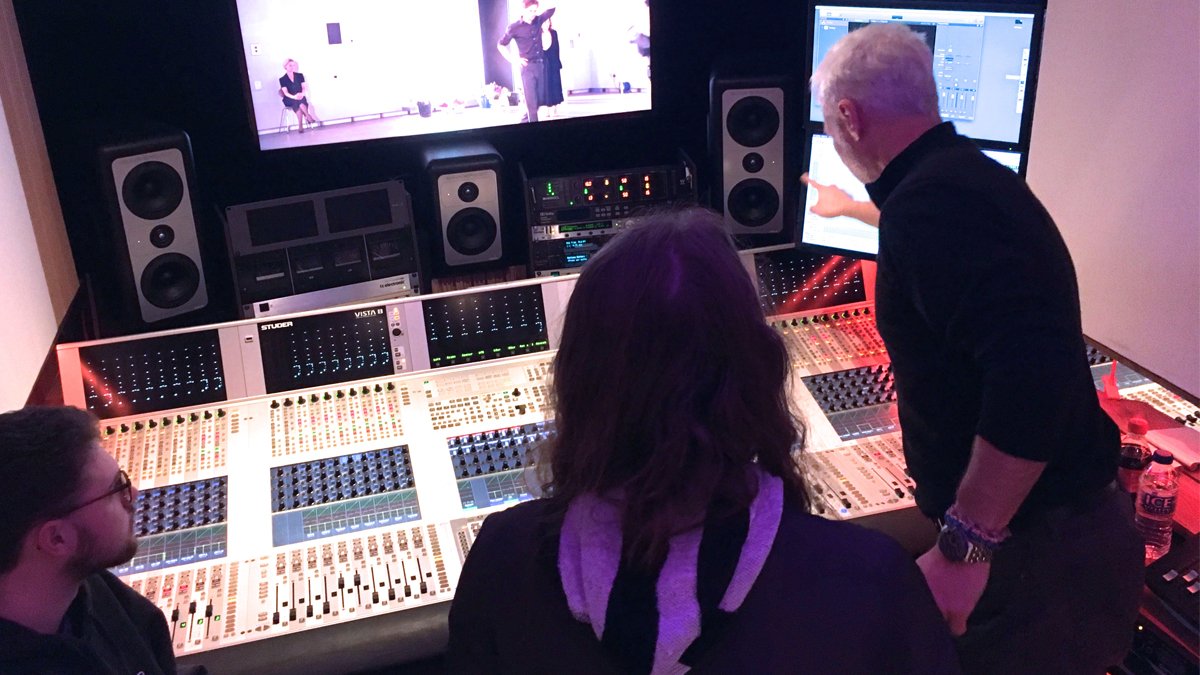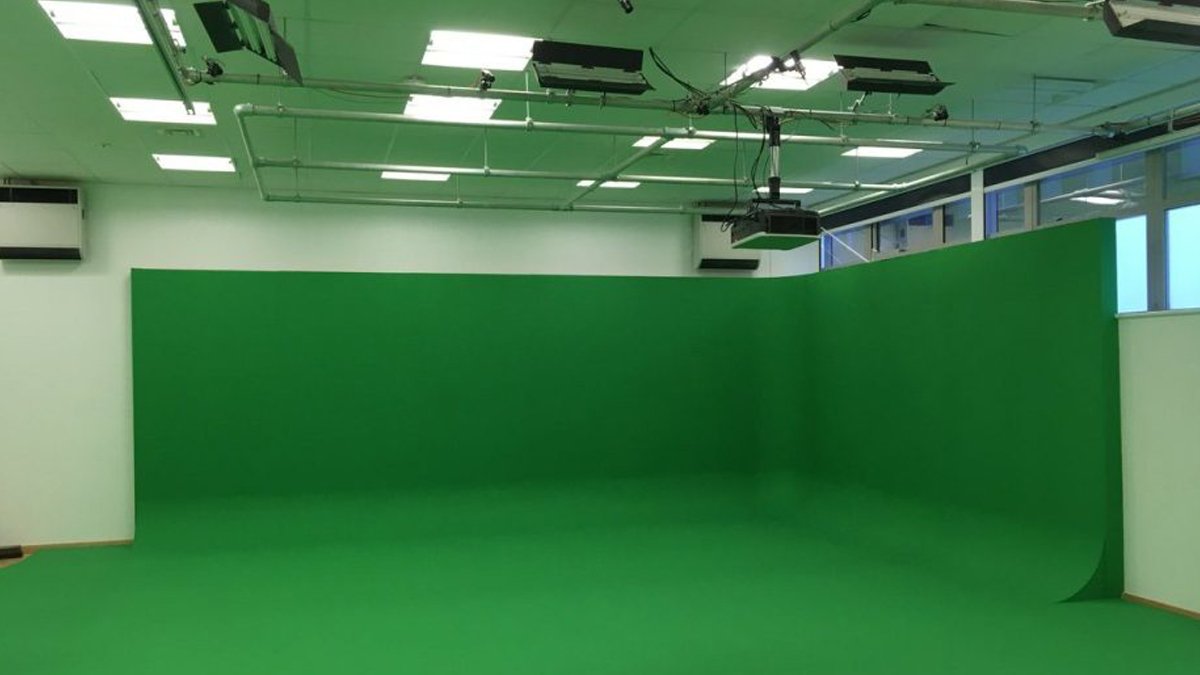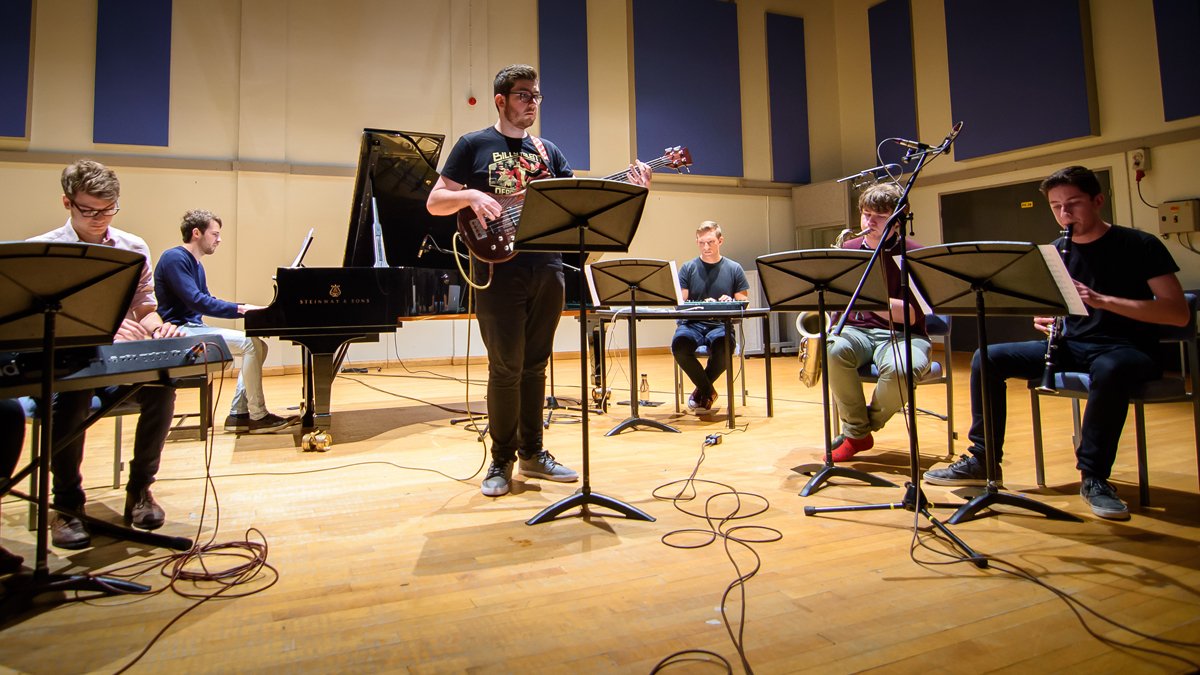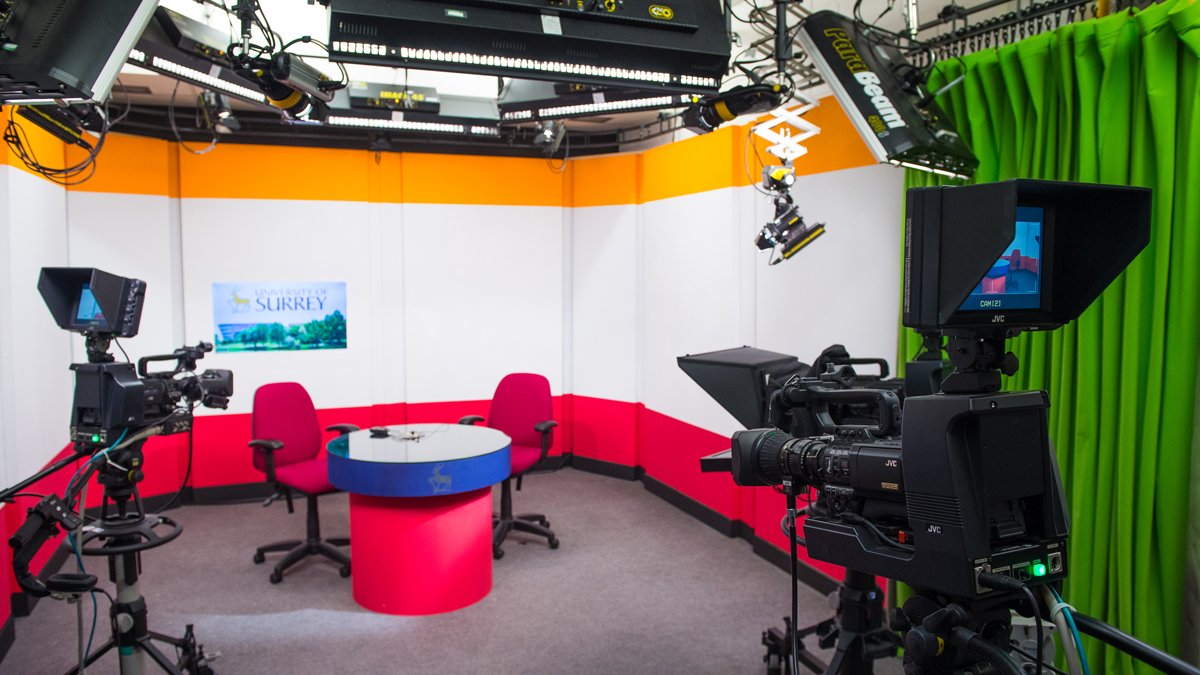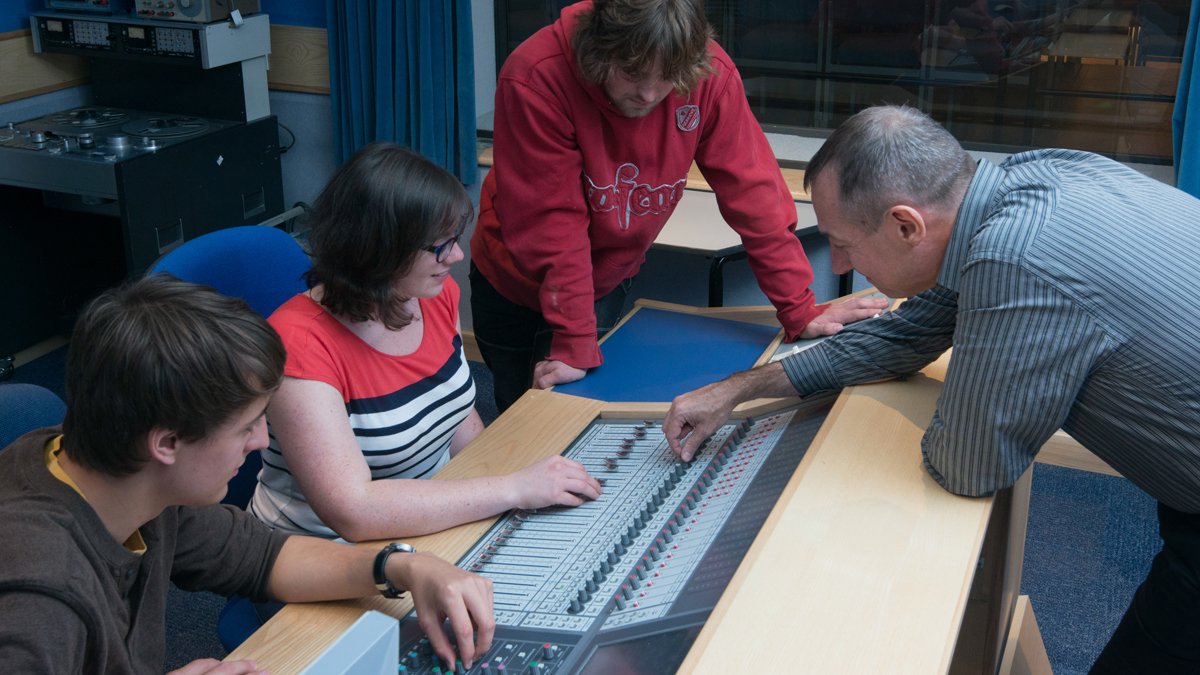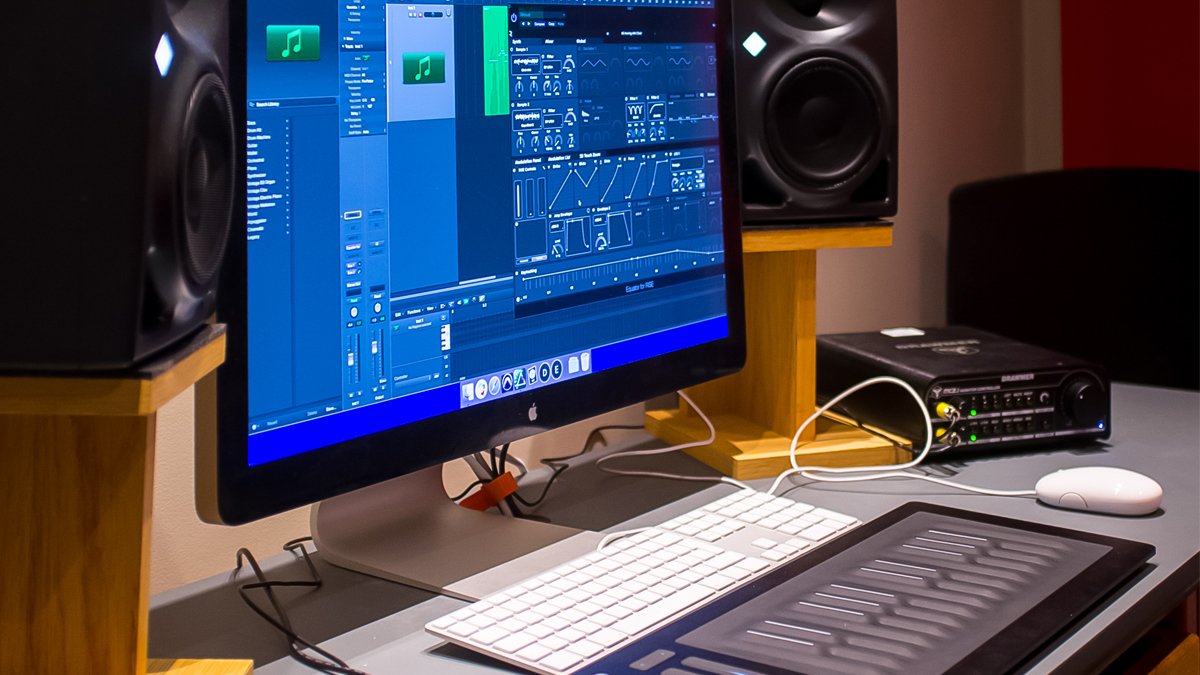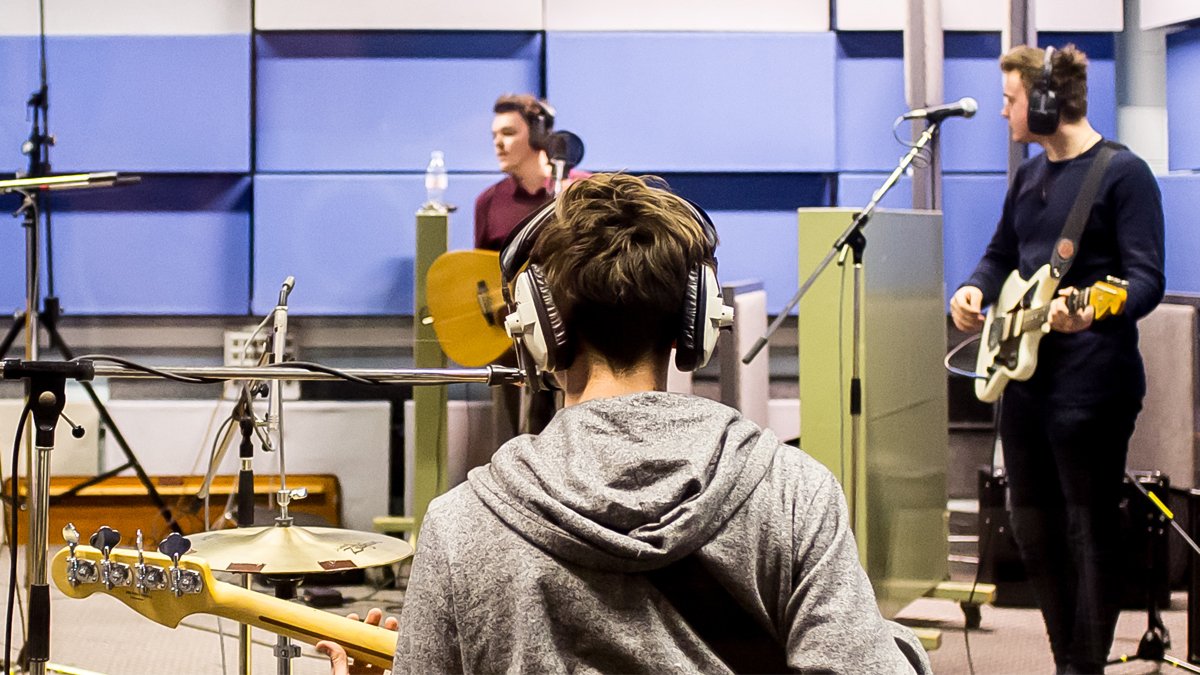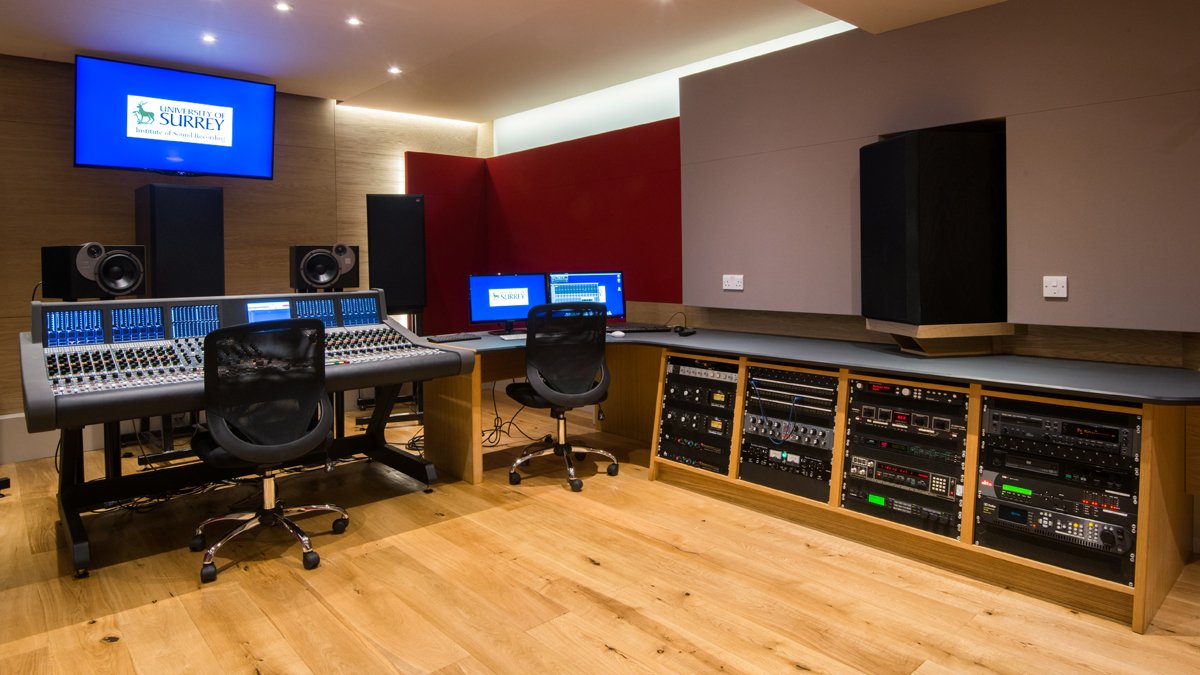 2. Industry Links and Professional Training Year opportunities
We are home of the Institute of Sound Recording, the prestigious 'Tonmeister' programme, and the MOOG Sound Lab UK. We host regular lectures from visiting industry professionals and artists, including ensemble in residence Trifarious, conductor Russell Keable, Jim Abbiss, Engineer/Producer and Michael Price, Composer/Producer & Music Editor.
Our department is located in Guildford, the heart of the UK gaming industry, with EA Games and Ubisoft headquarters close by.
We're focused on equipping emerging talent with the creative and technical skills needed for a future career, including offering a Professional Training placement with links to:
Abbey Road Studios
Air Studios
Dolby Laboratories
Sky
Royal Academy of Music
The ACM
Arena TV
ITN
Disney
The BBC.
3. Exceptional teaching
We believe in an interdisciplinary approach, delivering a unique combination of technical and scientific study, professional operational knowledge and creative study.
Our staff have industry experience, having recorded with a multitude of record labels including EMI, and Virgin Classics, and coordinating large events from Glastonbury to the BBC Proms. Award-winning staff have worked with artists from Stereophonics to Shirley Bassey, and on soundtrack albums including 'Star Wars' and 'Back to Titanic'.
On the media side, we benefit from staff experience in running the Games Department at the National Film and Television School, consultants for Sony and Universal Pictures, and technical support leads at some of the world's largest film premieres, including 'Spiderman', 'Casino Royale', and the 'Harry Potter' series.
4. A collaborative family that celebrates our students
Surrey has developed a vibrant creative community full of an enormous range of inspiring musical opportunities and activities for all students. The department runs a symphony orchestra, choir and chamber choir, which are supported by many more student ensembles. We hold weekly recitals and regular performances from students and visiting artists, including termly concerts held in Guildford Cathedral and local churches.
We celebrate our students' creativity with prize-givings, awards and annual showcases, proving the creative talents of our students to our industry partners and beyond.