---
news
Published:
07 November 2022
Five reasons to study languages at Surrey
We reveal what makes our modern languages degrees different and the secret behind our graduates' success.
Our modern languages programmes combine academic rigour with a strong professional orientation and provide a university experience that will take you places. Here are five reasons why you should choose the University of Surrey for your language degree.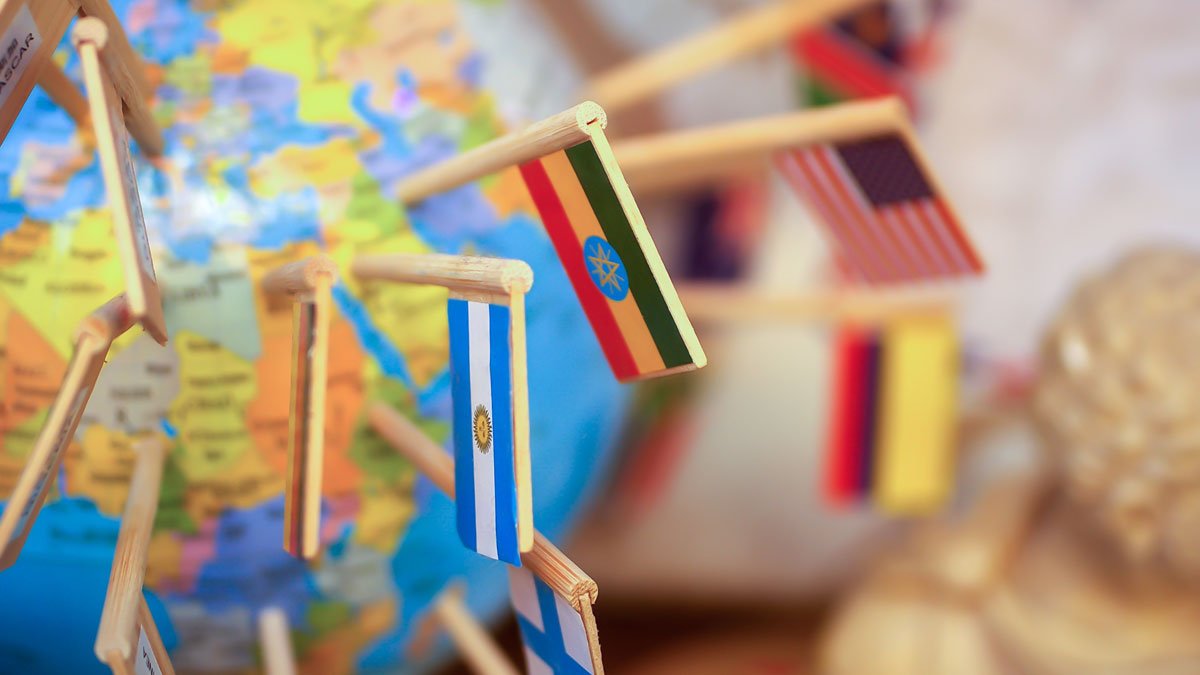 1. Teaching in your chosen language from day one
At Surrey, we teach in the target language from the very first day of the course, not only in language classes, but also in other modules. This means you'll be learning to speak and write about Spanish, French and/or German society, culture, politics and arts in the relevant language. 
We're one of the UK's leading universities for modern languages, with our courses ranked in:
The top 5 by the Guardian University Guide 2023
The top 5 by the Complete University Guide 2023 for German and Iberian Studies
The top 10 by The Times and The Sunday Times Good University Guide 2023 for French and Iberian Studies
We were also ranked in the UK's top 10 universities for satisfaction for both French studies and Iberian studies in the National Student Survey 2022.
2. Practical modules
In addition to more traditional language modules, we offer options which will give you valuable insight into career opportunities. For example, Languages in Education is a practical module in which you gain insight into teaching by assisting a language teacher in a local school. Introduction to TEFL (Teaching English as a Foreign Language), will equip you with the knowledge, skills and confidence to plan and deliver English language lessons in a variety of contexts.
Translation modules in every year of our programmes are taught in an interactive and practical way that increases your understanding of the translation process and prepares you to use translation during the placement year and beyond.
3. Professional training opportunities
Surrey's Professional Training placement offers students the opportunity to work in one or two different companies during the third year of their degree. You can either tap into our department's existing network of employers or find your own contacts. We also have partner universities in several countries, and some students spend the year, or one semester, on a study placement. For many of our students, this year is the highlight of their degree, and for many it gives them an edge when looking for graduate employment.
To help you make the most of this opportunity, we have regular sessions throughout the second year where we focus on employability and Professional Training placements, and students have one-to-one sessions with our placement tutors throughout the year.
Read about Freya Hodgkin's placement in Germany.
4. Develop transferable skills
Our programmes have been developed to include a range of valuable transferable skills, including organisation and research skills, problem-solving, intercultural communication, interpersonal skills and resilience. Our language modules include training in writing your CV and cover letters in your target language and, in final year, honing professional skills in your target language, equipping you with skills which relate to the world of work.
As a Surrey student, you'll have the opportunity to study an extra foreign language alongside your other studies. You can start a new language, brush up a half-forgotten one or continue a language you have learned previously. 
The programme is open to all Surrey students free of charge, and students from departments across the University are brought together by their mutual interest in foreign languages and cultures. 
Find out more about our Global Graduate Award in Languages. 
5. Excellent graduate employability
The applied nature of our language degrees is perhaps the main reason why our students are so employable. 
Recent languages graduates have secured roles with companies including:
Electricité de France
Santander
Siemens.
Language Connexion 
Transperfect.
As well as securing graduate schemes at companies including:
Kingfisher
Tesco 
Hilton International.