---
feature
Published:
21 February 2023
Five reasons to study for a masters in computer science at Surrey
What makes our computer science MSc courses different? Here are five reasons why studying with us can open the door to a world of opportunities.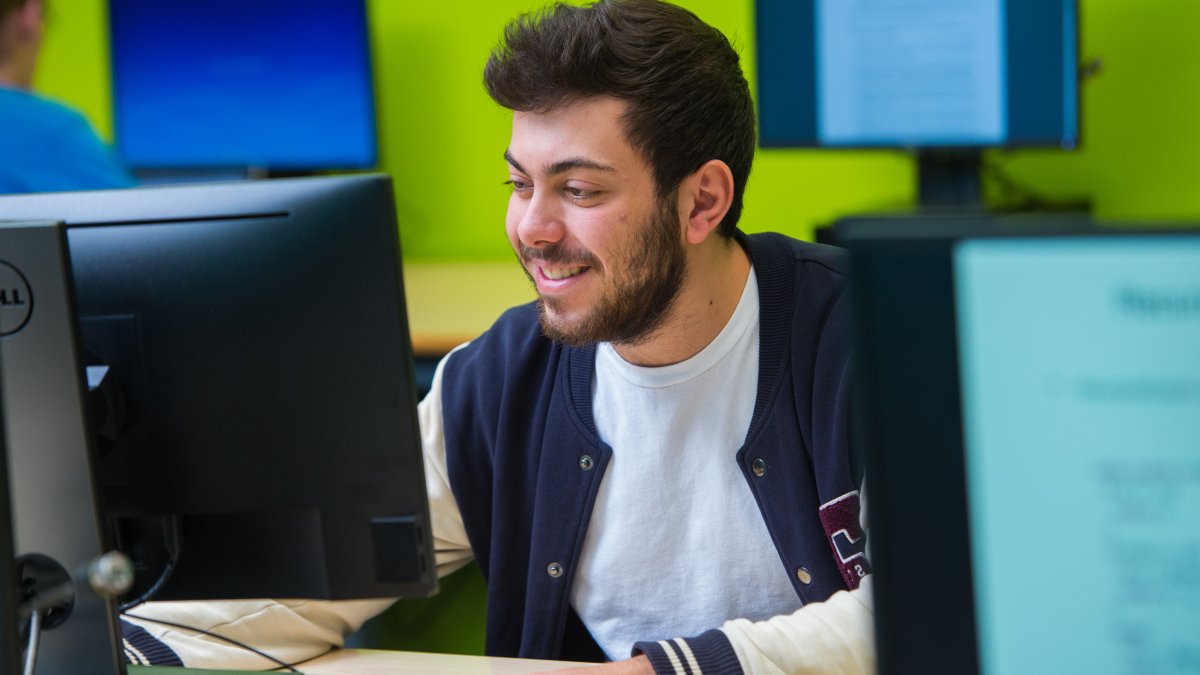 1. Strong focus on emerging technology
You'll gain an in-depth understanding of topics at the forefront of emerging technologies such as cloud computing, database systems, cryptography, artificial intelligence and machine learning – preparing you for the challenges faced by industry today. In addition to studying core modules which will give you a firm grounding, you'll choose from a wide range of optional modules, enabling you to tailor your course to your own interests and career aspirations.
2. A hub for internationally-leading research in cyber security
We are home to the Surrey Centre for Cyber Security – a government-recognised Academic Centre of Excellence in Cyber Security Research – and our MSc Cyber Security is fully certified by the National Cyber Security Centre (NCSC). Our research directly informs our teaching, and you'll learn about it first hand from the globally recognised academics who are leading the way in their field.
3. Opportunity for extensive research
You'll undertake a dissertation which gives you the chance to expand your research skills and explore a topic that fascinates you in greater depth. On both our MSc Data Science and MSc Cyber Security with Professional Postgraduate Year you'll also get the chance to apply your knowledge to real-world challenges and gain invaluable experience by undertaking an optional year-long industry placement.
4. Advanced facilities
You'll benefit from a £1.7m 200-seat computer science laboratory which is also equipped with state-of-the-art audio visual equipment. Our other key facilities include six open-access PC labs and four dedicated specialist labs, a high performance computing (HPC) cluster and an Access Grid Node (AGN) providing a 6m screen for video conferencing, presentation sharing and software demonstration.
5. Great employment prospects
Our masters courses are designed to address the globally increasing commercial demand for specific IT skills. Studying with us opens up a huge range of career opportunities, not only in computing but also across the many industries that rely on software and IT. Recent graduates of our MSc courses have gone on to companies such as IBM, Accenture, SkyTV, TimeOut, Expedia and Thomson Reuters. According to the Graduate Outcomes Survey 2022, 94 per cent of postgraduate taught computer science students are in work or full-time study after graduating, with an average starting salary of £32,650.
Why not explore our masters courses in computer science?