---
press release
Future Surrey research stars backed with grants totalling £1 million by EPSRC
A group of bold early-career academics from the University of Surrey have had their research projects backed by the Engineering and Physical Sciences Research Council (EPSRC) to the tune of £1 million.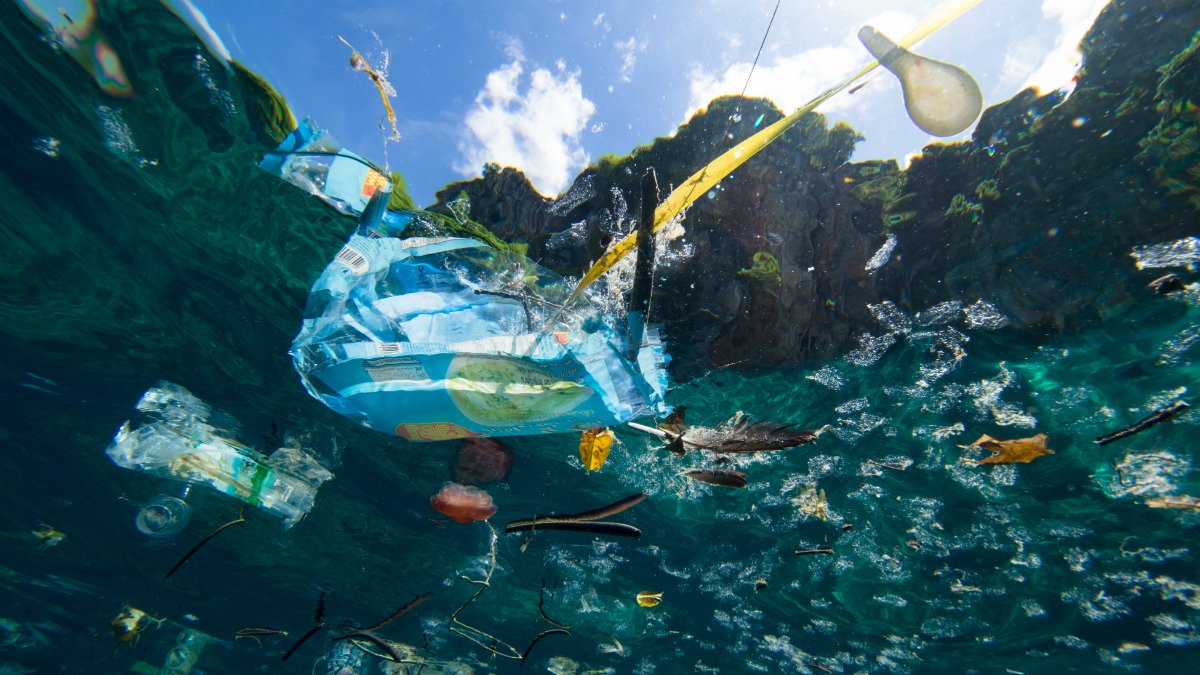 The University has recently seen four successful New Investigator Award applications - including projects that look at new techniques to better understand the movements of plastics in our oceans, an investigation into the next generation of dental materials, a project looking to develop a game-changing carbon capture material and security protocols for future communications networks.
Predicting the fate of our plastics
Dr Thomas Bond, Lecturer from Surrey's Department of Civil and Environmental Engineering, was granted over £260,000 to develop his research that will better predict the location of plastic litter in the environment. It is not known where 99 percent of the ocean's plastic litter is, making it difficult to deal with this catastrophic environmental problem. Dr Bond will be looking at how different commonly used plastics behave and he will be using several experimental tests to develop methods that predict the fate of plastics polluting our waters.
Dr Bond said: "The amount of plastic litter in the environment is growing rapidly. Its presence poses a severe threat to marine and freshwater life. However, at the heart of our knowledge of plastic litter lies a black hole. I hope this project will give us a clearer picture of what happens to plastic waste in the environment. We will also investigate whether promoting sustainable types of plastics may obviate the problem of plastic litter in the environment."
Next generation of dental material
Dr Tan Sui, Lecturer in Materials Engineering from the Department of Mechanical Engineering Sciences, was given just over £250,000 to investigate the next generation of dental materials that could be key to improving oral restorative surgeries. Together with the Universities of Bristol and Birmingham, the National Physical Laboratory and the Agency for Science, Technology and Research, Dr Sui will look to create a material that acts and performs like natural dental materials, with improved longevity.
Dr Tan Sui said: "Thanks to the advances of science and medicine we are all living longer but, unfortunately, our teeth are not faring so well. We hope this project will give us a deep understanding of novel dental materials, especially zirconia-based composites, with bioinspired functionally graded and textured microstructures -- and of how through refinement they may be durable enough to become the optimal dental restorative products."
Carbon capture
Dr Marco Sacchi, Royal Society University Research Fellow, was awarded £230,000 to develop a computational research project that will reduce the cost and increase the efficiency of materials for carbon capture. In his project, Dr Sacchi will use Graphene, a newly discovered "miracle" material that has promising physical and thermal properties. The project will see Dr Sacchi join forces with a multidisciplinary team of chemists, nanotechnologists and physicists in industry and academia to test Graphene's scientific boundaries and whether it can be used to entrap and treat greenhouse gases.
Dr Sacchi said: "Climate change is the biggest challenge that faces our planet today. It is an incredibly complex problem that requires teamwork from across the scientific spectrum to find sustainable solutions. We believe that by combining theoretical modelling with experimental validation, material testing and applied catalysis we will be able test the boundaries of Graphene and maximise its societal impact."
Cybersecurity
Dr Ioana Boureanu, Lecturer in the Department of Computer Science and Surrey Centre for Cyber Security, was awarded £300,000 for the Automatic Verification of Complex Privacy Requirements in Unbounded-Size Secure Systems (AutoPaSS) project. AutoPaSS will develop formal methods and software-tools needed to analyse security and, especially, privacy in modern communications systems. AutoPaSS is in collaboration with industrial partners Thales and Vector GB Ltd.
Dr Boureanu said: "Today's devices execute concurrently in numerous and hyper-connected ways. So, we need reliable system-analysis techniques that capture not only cybersecurity properties but also modern connectivity. Importantly, this becomes an even bigger challenge if one needs to faithfully analyse rich privacy properties, such as anonymity and users' untraceability. AutoPaSS will address this gap in the formal verification of 2020s' secure systems such as those driven by the Internet of Things and connected, smart cars."
Professor David Sampson, Vice-Provost, Research and Innovation, said: "These fantastic projects show that the University of Surrey is generating a wealth of bold, novel and innovative research ideas that have the potential to change everyday lives and the health of the planet. I want to congratulate our up-and-coming academics on their first steps into leading a research project. As a University, we are committed to supporting them and we wish them every success in these first steps towards an independent research career."
Featured Academics
---
Media Contacts
---
External Communications and PR team
Phone: +44 (0)1483 684380 / 688914 / 684378
Email: mediarelations@surrey.ac.uk
Out of hours: +44 (0)7773 479911