---
news
Published:
04 October 2023
Gramophone Awards Oscars film at Surrey
Classical Music's equivalent of the 'Oscars' – the 2023 Gramophone Classical Music Awards - will feature the Faculty's Department of Music and Media's Performing Arts Technology Studios (PATS).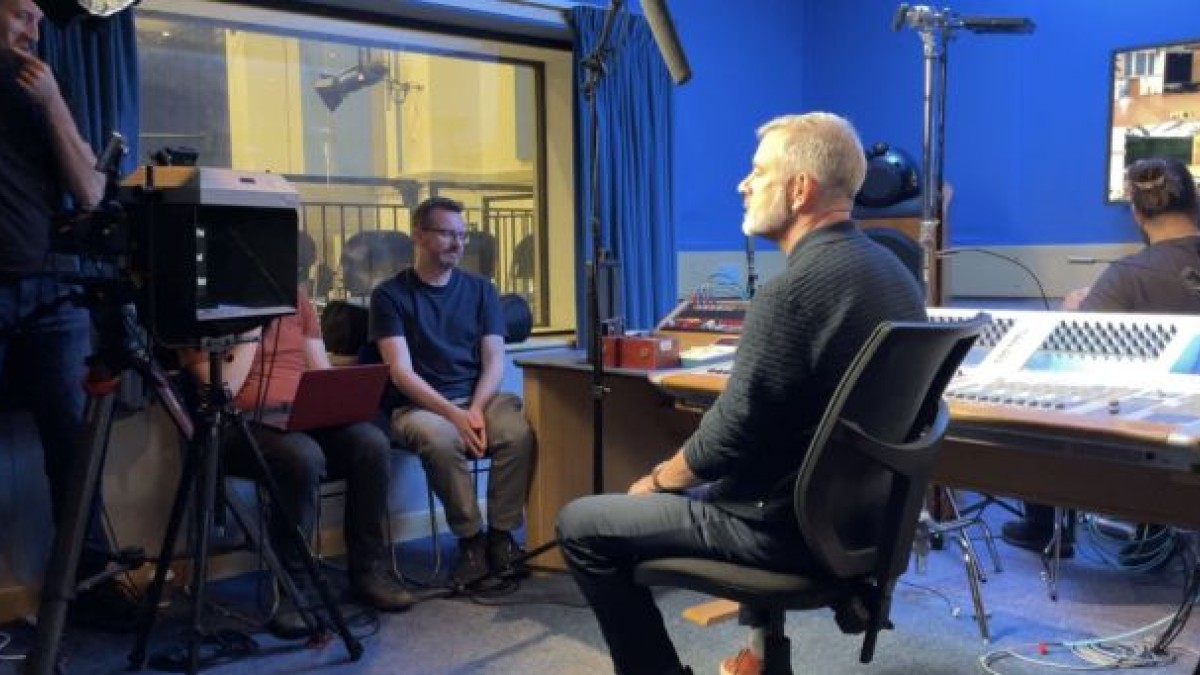 James Jolly, Editor in Chief of Gramophone Magazine, came to campus to film at PATS and the footage will be used during the awards ceremony in London on Wednesday 4 October, and broadcast on Sunday 8 October when the awards show will be available via YouTube.
Since 2018, an incredible 90 albums recorded, produced, or edited by Tonmeister alumni have been nominated, including 17 nominations this year alone.
The awards, which launched in 1977, includes categories for Chamber, Choral, Concerto, Contemporary, Early Music, Instrumental, Opera, Orchestral, Piano, Song as well as Voice & Ensemble.
Senior Lecturer Dr Russell Mason said: "The first intake of the Tonmeister course was in 1970, with John Borwick (formerly the Audio Director of Gramophone magazine) starting soon after as its first programme director. From the start, the course had close links with industry, including an industry placement for the third year of the course. Since the first cohort of graduates in 1974, there have been over 800 graduates over 49 years so far, with graduates going into all areas of the audio and music industries.
"There is a long tradition of Tonmeister graduates working in classical music, as musicians, engineers, editors, and producers."