---
news
Published:
19 December 2019
Gregory Chockler appointed as new professor in computer science
Gregory will start on 2 January and will join the Secure Systems Research Group and the Surrey Centre for Cyber Security.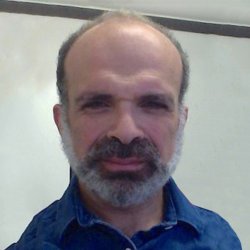 Gregory Chockler
Gregory is currently a professor in computer science at Royal Holloway, University of London, where he leads the Distributed and Global Computing group. He joined Royal Holloway in 2012 and prior to joining was a research staff member at IBM Research.
Professor Helen Treharne, Head of Department, said: "I am delighted to announce that Professor Gregory Chockler will be joining us here at the University of Surrey. He is a great researcher and will help to expand our research into a vitally important area of modern cloud computing. He uses rigorous theoretical formalism to describe practical distributed systems. We are excited to be working with Gregory to create new cloud infrastructure supporting RDMA and SGX."
Gregory said: "I am absolutely delighted to be joining the University of Surrey and am looking forward to working with my new colleagues. I am excited to be starting a new research activity focusing on reliable distributed systems and blockchain technologies."