---
news
Published:
24 January 2023
Inside Surrey societies: CivSoc
Joining a society linked to your subject is a fantastic way of gaining access to a range of events, making new friends and enriching your Surrey experience. We talk to Stephan Rapley, President of CivSoc, and some current members to go inside the Society and find out what's on offer.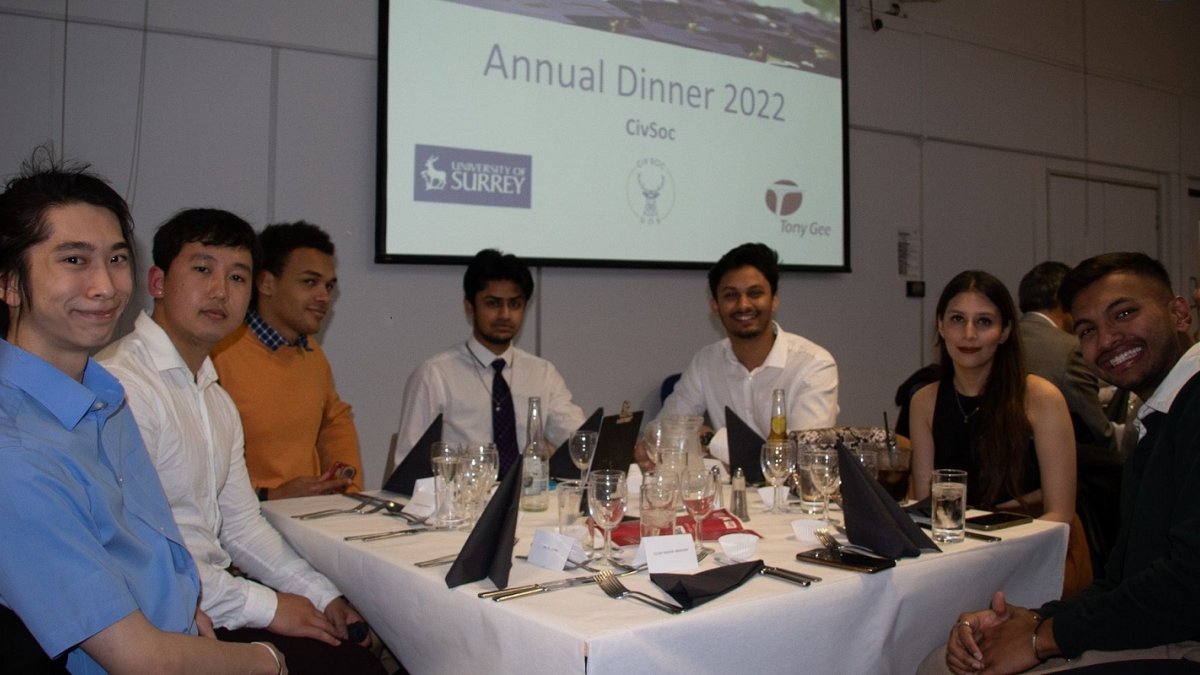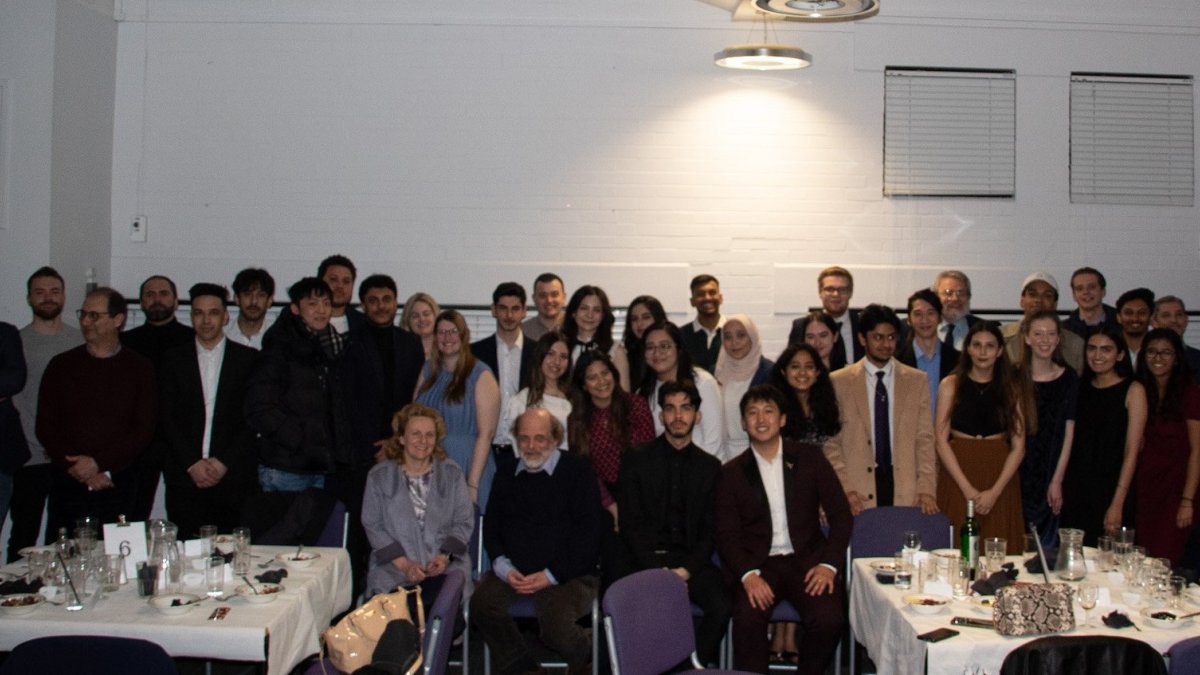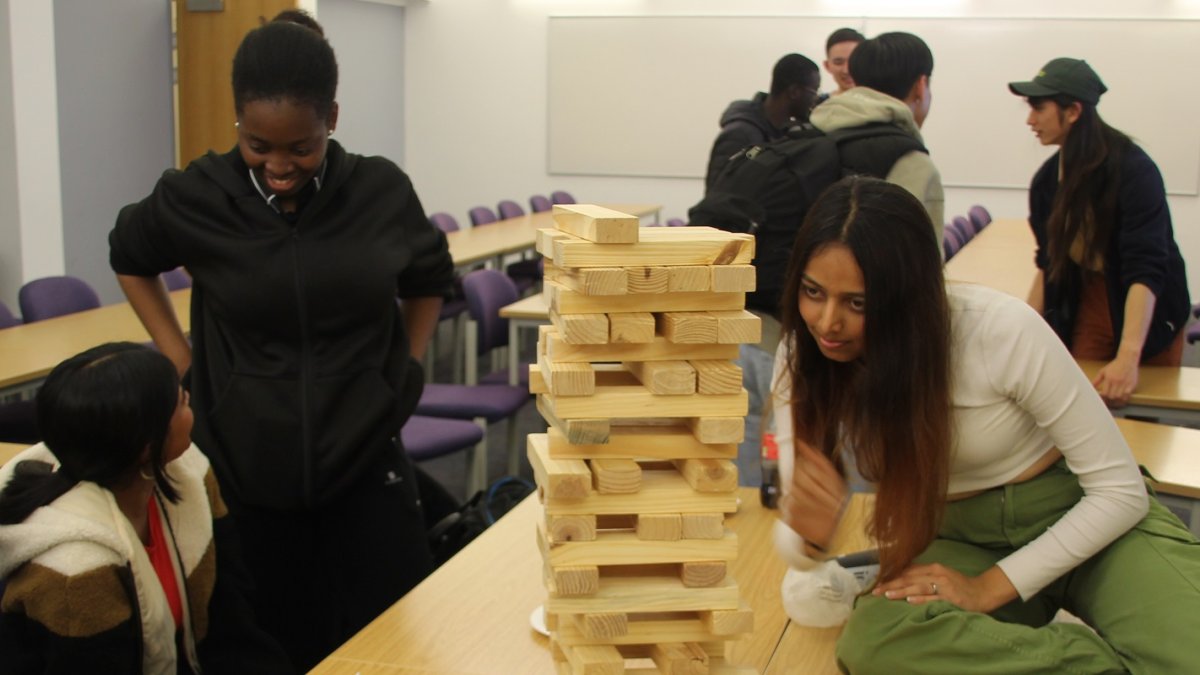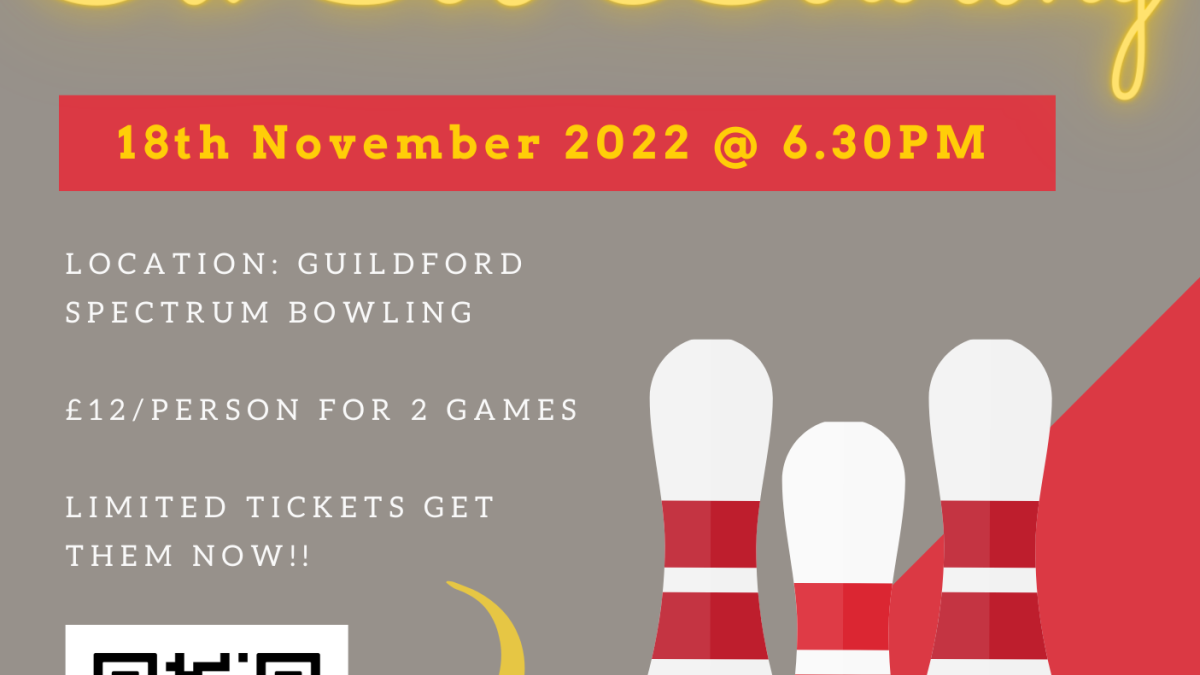 With a healthy membership across different year groups, CivSoc is a thriving society offering a busy schedule of social and careers-related events throughout the year. Over the past few months these have included a meet-and-greet, a bowling night at Guildford Spectrum, a Christmas social, and an event held in collaboration with the ICE (Institution of Civil Engineers) Early Careers Network (ECNet).
President Stephan Rapley explains: "If your aim is to become a chartered civil engineer you need to tick off seven ICE 'attributes' – and you can start doing this while you're studying. The idea of the ICE ECNet event was to help students understand how they can work towards these attributes, and what events and training ECNet offers to help them do this."
Stephan sees an important role of CivSoc as challenging members to think in new ways. Last semester the CivSoc committee launched a photo competition, asking members to submit an image of something on the Surrey campus that represented civil engineering to them.
This year the Society's theme is 'Purpose: What is your purpose?'. Stephan explains: "Civil engineering is all about improving people's lives – whether that's by building bridges, improving water sanitation or helping to bring communities together. We're planning a series of talks by lecturers about their own contributions in the industry and how these have made a difference to society. The idea is to inspire civil engineering students to think about what their purpose might be in the future – over and above earning wages!"
Alongside these career-focused events, a host of social activities are also planned including an ice-skating session, a sports day in collaboration with other societies, and the CivSoc annual dinner in May.
Asked why students should join CivSoc, Stephan says: "Because it's free and offers lots of extracurricular activities and events that will really add value to your experience. You'll also be able to surround yourself with other civil engineering students from different years – and also PhD students – which makes it a great opportunity to make new friends and expand your network."
Society member Ryan Bennett says: "I decided to join CivSoc because I wanted a group that fitted with my love for civil engineering but was not focused on the course itself. Since becoming a member, I've been given the opportunity to not only network with students that are further into the same course but to socialise and have fun with them as well. Plus, you get a load for cool merch!"
Discover our courses in civil engineering.