---
news
Published:
23 February 2022
Prof Anna Matamala will deliver a lecture on audio description research
The Centre for Translation Studies (CTS) is delighted to announce the next event in the Convergence lecture series. Prof Anna Matamala will deliver an online lecture with focus on Researching audio description: User needs, technologies and new approaches. The event will take place online on Wednesday 2 March 2022, 16:30 GMT.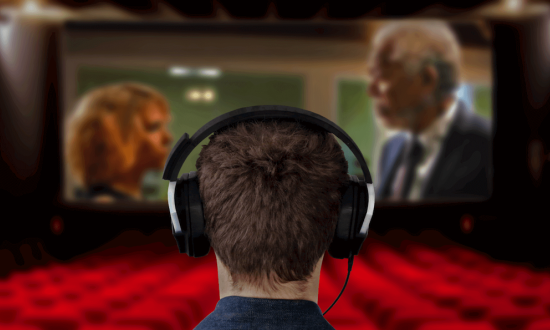 Abstract: In this presentation I will offer an overview of audio description research carried out by TransMedia Catalonia at the Universitat Autònoma de Barcelona. Our research has explored not only descriptive aspects in audio description but has also delved into user reception and interaction. Technological developments, from analogue television to digital, immersive and blockchain, have guided our user-centric investigations, which have often focused on gathering user needs and testing different solutions. During my talk I will highlight the main results of our audio description research but will also briefly discuss our conceptualization of the user in accessibility and the relationship between technology and accessibility. I will also suggest innovative approaches to audio access services. In this regard, special emphasis will be put on a new concept of "easy audios" and how this concept can relate to existing audio descriptions.
Speaker's short bio: Anna Matamala, BA in Translation (UAB) and PhD in Applied Linguistics (UPF, Barcelona), is an Associate Professor at the Universitat Autònoma de Barcelona. Leader of Transmedia Catalonia research group, Anna Matamala has participated (DTV4ALL, ADLAB, HBB4ALL, ACT, ADLAB PRO, IMAC) and led (AVT-LP, ALST, VIW, NEA, EASIT) funded projects on audiovisual translation and media accessibility. She is currently co-leading the national project RAD is involved in the European projects Mediaverse and TRACTION. She also is part of the LEAD-ME COST action. Anna has taken an active role in the organisation of scientific events such as the Media for All conference or the Advanced Research Audio Description Seminar ARSAD, and has published extensively in international journals such as Meta, The Translator, Perspectives, Babel, Translation Studies, among others. She is the author of a book on interjections and lexicography (IEC, 2005), co-author (with Eliana Franco and Pilar Orero) of a book on voice-over (Peter Lang, 2010), author of a book on audiovisual accessibility and translation (Eumo, 2019), and co-editor of various volumes on audiovisual translation and media accessibility. Joan Coromines Prize in 2005, APOSTA Award to Young Researchers in 2011, Dr. Margaret R. Pfanstiehl Memorial Achievement Award in Audio Description Research and Development 2021. Her research interests are audiovisual translation and accessibility. She is also actively involved in standardisation work.
Event details: The event will take place online on Wednesday 2 March 2022, 16:30 GMT. Registration is free and can be done on this Eventbrite webpage.