---
press release
Published:
20 September 2023
Professor Jim Al-Khalili awarded an Honorary Fellowship by the Royal Academy of Engineering  
The University of Surrey's renowned science communicator, Professor Jim Al-Khalili, has been recognised by the Royal Academy of Engineering alongside the government's chief scientific adviser, Dame Angela McLean, internet pioneer Baroness Martha Lane Fox, UK Space Agency chair Lord David Willetts and others.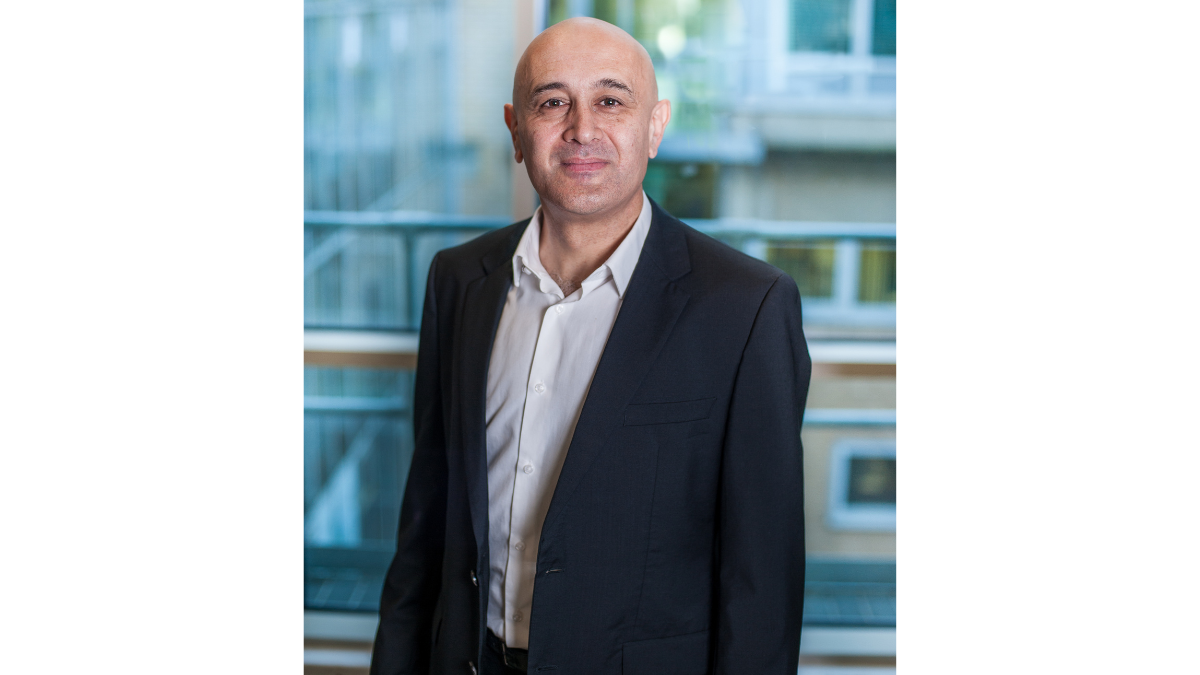 Jim Al-Khalili OBE FRS is Professor of Theoretical Physics and Chair in Public Engagement in Science at the University of Surrey. The author of numerous popular science books, most recently the best-selling title, The Joy of Science. He regularly presents television science documentaries and is a familiar voice as the host of the long-running BBC Radio 4 programme, The Life Scientific.  
Professor Jim Al-Khalili said: 
"I feel extremely proud to be elected an Honorary Fellow of the Royal Academy of Engineering. I come from a family of engineers – my father, brother, sister-in-law and son are all engineers – so I am not sure how I ended up as a mere physicist. In addition, over the past decade on my BBC radio programme, The Life Scientific, I have interviewed many inspiring engineers who have changed our world. I have always been in awe of the way engineers find solutions to the many challenges that face us. 
"My association with the Academy goes back a long way; for example, I have enjoyed my time on the judging panel for the Queen Elizabeth Prize for Engineering, which I stepped down from recently having completed my six-year term. I was the only non-engineer on the panel.  
"I look forward now as a fellow of the Academy to a closer relationship with them and to be involved in their many amazing activities and initiatives."  
Despite his public profile, Jim has continued to teach undergraduate physics students in an unbroken run of more than 30 years and is also still an active researcher who supervises PhD students. He is co-director of the Leverhulme Doctoral Training Centre for Quantum Biology, leader of the Quantum Foundations and Technologies Research Group in the School of Maths and Physics at Surrey, and principal investigator on a research project on the Quantum Arrow of Time, funded by the John Templeton Foundation, and will soon be publishing a series of educational films through this. 
Jim is a past president of the British Science Association and a recipient of the Royal Society's Michael Faraday Medal and the Wilkins-Bernal-Medawar Medal, the Institute of Physics Kelvin Medal and the Stephen Hawking Medal for Science Communication. He received an OBE in 2007 for 'services to science'. 
The Royal Academy of Engineering awards Honorary Fellowships to select individuals who have made exceptional contributions to their sector, pioneering new innovations, leading progress in business or academia, providing high-level advice to government, or promoting a wider understanding of engineering and technology. 
Jim will be formally admitted to the Academy at a special ceremony in London on 28 November, when each new Fellow will sign the roll book. In joining the Fellowship, he will lend his unique capabilities to achieving the Academy's overarching strategic goal to harness the power of engineering to create a sustainable society and an inclusive economy for all. 
Professor Sir Jim McDonald FREng FRSE, President of the Royal Academy of Engineering, said:  
"Engineering is everywhere, but nowhere the same, and our new Fellows represent the great breadth and diversity of engineers who are striving to address some of the world's most complex challenges – benefiting society and the economy in the process. From next-generation power networks and water systems to quantum computing and artificial intelligence, our new Fellows are shaping the future." 
  
Media Contacts
---
External Communications and PR team
Phone: +44 (0)1483 684380 / 688914 / 684378
Email: mediarelations@surrey.ac.uk
Out of hours: +44 (0)7773 479911