---
press release
Published:
06 December 2018
Surrey criminology students 'Learning Together' with local prisoners
Studying criminology at university rarely brings students into contact with the subjects of study and analysis – the prisoners themselves. However, in a new initiative that will begin in spring 2019, criminology academics at the University of Surrey will work with local prison HMP Send to teach a new module entitled 'Opening Criminology'.
Programme co-ordinators at the University of Surrey Dr Daniel McCarthy, Reader in Criminology, and Dr Maria Adams, Lecturer in Criminology, were responsible for the design and implementation of the course and both specialise in the effects of incarceration on prisoners and their families.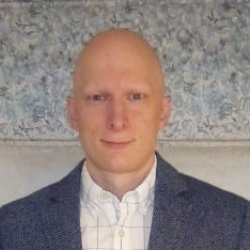 Dr Dan McCarthy
Dr McCarthy said: "We were mindful that the course should be more than just transplanting what we do in university into the prison. Our intention is to try and make the learning environment a place where we can recognise differences in power and opportunity, but learn from these in a humanistic rather than voyeuristic way."
The new module is the first of its kind to be run at the University, and brings to Surrey the best of a pioneering Learning Together programme established at Cambridge University, which is an educational initiative bringing the criminal justice and higher education sectors together for the purpose of shared learning. It will unite university students and current serving prisoners in an environment where knowledge and experience can be positively exchanged. Other prison and university partnerships exist across the UK, including the InSideOut Initiative originating from America.
It is hoped that other departments will follow this pioneering programme, creating a long-lasting and mutually beneficial partnership between the University of Surrey and HMP Send.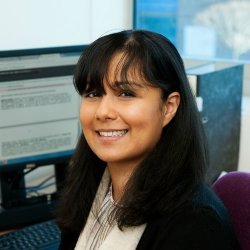 Dr Maria Adams
Dr Adams said: "The content for this module will provide learners with an understanding of crime in today's society. It will also enable critical discussion on issues which dominate criminology, including exploring identity, i.e. gender and race and how this relates to wider societal issues of inequality and injustice."
HMP Send currently operates as a closed Female Training Prison and houses a Substance Misuse Unit, a Resettlement Unit and a Therapeutic Community.
Carlene Dixon, Governor at HMP Send, said: "This is an exciting partnership that will give women at Send the chance to work towards their full potential, whilst also breaking down barriers and challenging perceptions – a huge step in building hope for a better future and a life away from crime."
Find out more about the range of sociology courses on offer at the University of Surrey.
Featured Academics
---
Media Contacts
---
External Communications and PR team
Phone: +44 (0)1483 684380 / 688914 / 684378
Email: mediarelations@surrey.ac.uk
Out of hours: +44 (0)7773 479911