---
press release
Surrey improves National Student Survey ranking
Following the release of the National Student Survey (NSS) 2021 results last week, we are delighted to announce that Surrey's relative position in the rankings has improved 86 places to 25th in the UK.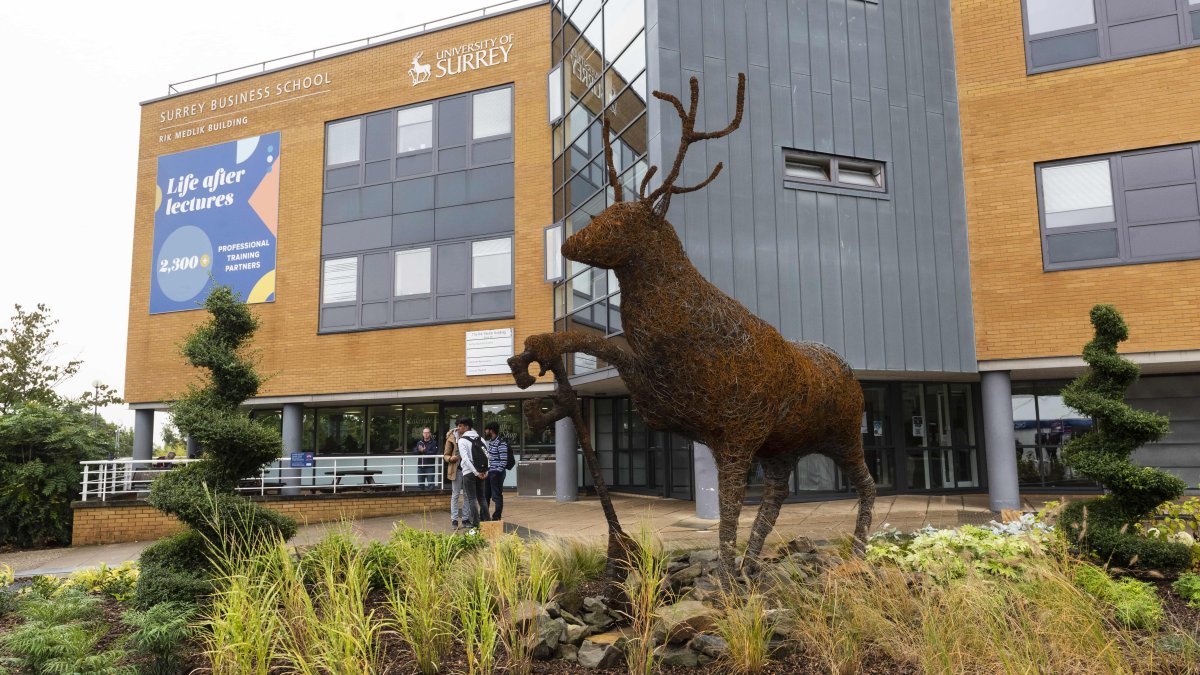 Overall satisfaction has increased from a score of 79.2 in 2020 to 80.5 out of 100 in 2021 – we are one of only six institutions to have achieved such an uplift. Assessment and feedback have improved, so too have learning opportunities and academic support. Our results counter the overall trend in the sector where the average has dropped from 82.7 in 2020 to 75.4 out of 100.
These results are an outcome of the confidence that our students have shown in us over the most extraordinary years, and we are so incredibly grateful for this recognition. We can take a great deal of encouragement from this feedback, and we are absolutely committed to doing even more for our whole community. 
Over the last year, the university has: 
Invested heavily in improving study resources, including the introduction of the BibliU digital textbook service, providing online access to core texts
Improved assessment and feedback content and turnaround times
Introduced MySurrey Voice to help us respond rapidly to feedback throughout the academic year
Received positive feedback for MySurrey Hive and the Nest – high-quality student spaces that are examples of our commitment to continuously improving the campus for all our students
We've maintained existing Surrey strengths too – such as our leading position in employability, exemplified by our award-winning approach to professional training years. But we're also looking to build on these strengths with new employability-enhancing initiatives such as paid internships and a university graduate training programme. 
In a message to staff, Professor Max Lu, President and Vice-Chancellor of the University of Surrey, said:
"Your phenomenal efforts have been recognised and reflected. All this was achieved in the context of one of the most challenging events of our times, a global pandemic. Thank you for all your dedication and hard work, I am exceptionally proud to lead this University and to work with you all."
In a message to students, Professor Lu said: 
"Thank you for the confidence you have had in us to deliver for you in one of the most extraordinary years. Our graduating cohorts have adapted and worked hard to complete their studies. From these results, we can all take a great deal of encouragement that the work we are doing to improve your learning experience has been reflected. But we are committed to doing more."
More improvements to come:
Over the coming academic year, as part of a refreshed University-wide strategy, we will: 
Increase numbers of teaching staff on academic courses
Make improvements to classrooms and labs – including the technological equipment of these spaces
Work hand-in-hand with students to begin a three-year curriculum review to improve the way we design and teach courses. We'll be taking into account students' views, best education practice here and elsewhere and what we've learned from the rapid advances in hybrid education we've made here.   
We will continue to analyse the detail and examine feedback received over the coming weeks, which will guide us through further improvements to your student experience for years to come. 
Featured Academics
---
Media Contacts
---
External Communications and PR team
Phone: +44 (0)1483 684380 / 688914 / 684378
Email: mediarelations@surrey.ac.uk
Out of hours: +44 (0)7773 479911