---
news
Published:
17 November 2023
Surrey researchers among world's most influential
Academics at the University of Surrey have once again featured in the latest 'who's who' of influential researchers – the Clarivate Highly Cited Researchers™ List 2023.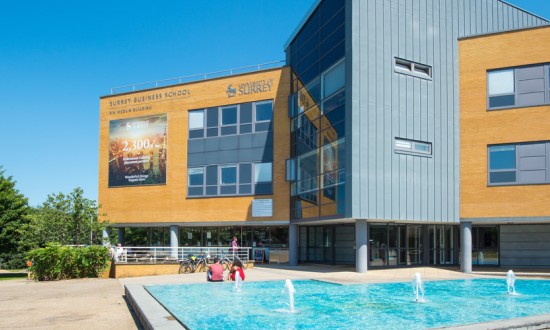 Recognised for significant and broad influence in their field of research, the Surrey winners have written papers among the top 1% most cited in the world, according to the Web of Science™ citation index.  
Professor Annabelle Gawer, Surrey Centre of Digital Economy. 
Professor Prashant Kumar, Co-Director of the Institute for Sustainability and Chair, Global Centre for Clean Air Research.  
Dr Wei Zhang, Associate Professor in Energy Technology, ATI.  
Emeritus Professor Michael N. Clifford, School of Bioscience and Medicine. 
There was also recognition for Dr Ran Cheng and Professor Yaochu Jin, who carried out some of their influential research while at Surrey's School of Computer Science and Electronic Engineering.  
Professor Lisa Collins, Pro Vice Chancellor, Research and Innovation, said:  
"Surrey continues to be a hub for research that shapes society. Whether keeping us safe online, building our resilience to climate change, or helping us understand the digital economy – these academics are changing the world, winning the recognition of their peers and inspiring further research. I am proud of the contribution to global knowledge that the University of Surrey continues to make." 
Bar Veinstein, President of Academia & Government at Clarivate said:  
"We celebrate the Highly Cited Researchers whose contributions transform our world by helping to make it healthier, more sustainable and more secure. Recognition of Highly Cited Researchers not only validates research excellence but also enhances reputation, fosters collaboration, and informs resource allocation, acting as a beacon for academic institutions and commercial organizations."