---
press release
Published:
30 August 2022
Surrey researchers co-create sustainability innovations for the future of tourism in Barcelona
The University of Surrey is helping Barcelona's City Council future-proof its tourism industry by helping the world-famous destination innovate its sustainable practices and policies as it recovers from the pandemic.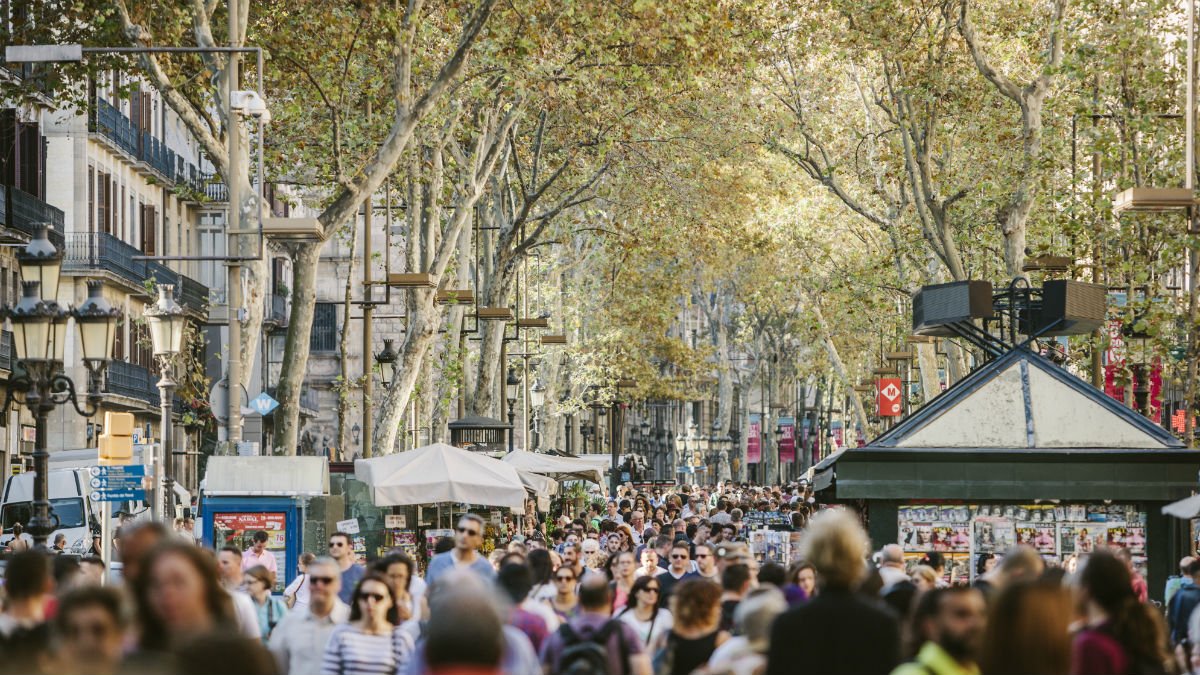 Jose Francisco Melenez Roman, project lead and PhD student at the University of Surrey, said:
"The pandemic was a terrible time for many people around the world; for the tourism industry, it was a wake-up call that confirmed that much needs to be done to make sure sustainable practices are at the foundation of the industry.
"Through hundreds of hours of collaborative work with stakeholders from the civil, private, and public sectors, we have empowered Barcelona's stakeholders to design agile and innovative tourism solutions for the future of the city. We hope our solutions have played our part in building Barcelona's capacity to address tourism sustainability issues collectively in more innovative ways."
Surrey researchers have helped to design several projects looking at enhancing sustainability business skills and civic pride, progressively establishing sustainability requirements within Barcelona's tourism sector, and incentivising the use of sustainability indicators to inform tourism policy and business decisions.
The team from Surrey also worked with city stakeholders to design a project to help small companies in Barcelona develop their voice in tourism decision-making across the city.
Rosa Bada, Secretary of the Municipal Consell de Turisme i Ciutat – Barcelona's tourism citizen and industry participation body, said:
"The sustainable and innovative tourism model that is needed by future generations must not only ensure the balance of the interests of the community but must also incorporate the diversity of stakeholders within the wider community. Our collaboration on this project has taught us innovative methodologies that have allowed us to engage with non-traditional stakeholders linked to the tourism sector."
Surrey's work with Barcelona City Council has been presented to the Consell de Turisme i Ciutat and the wider tourism community in the city.
Note to editors
Jose Francisco Melenez Roman is available for interview upon request 
Read the full study
For media enquiries, please contact the University of Surrey's press office at mediarelations@surrey.ac.uk
The University of Surrey is a research-intensive university, producing world-leading research that transforms lives and changes the world for the better. Sustainability is an institution-wide area of focus, delivering multi-disciplinary research to tackle the many challenges of climate change. The University is also committed to improving its own resource efficiency on its estate and being a sector leader. It has set a commitment to be carbon neutral by 2030. A focus on research that makes a difference to the world has contributed to Surrey being ranked 55th in the world in the Times Higher Education (THE) University Impact Rankings 2022, which assesses more than 1,400 universities' performance against the United Nations' Sustainable Development Goals (SDGs).
Featured Academics
---
Media Contacts
---
Georgie Gould
Media Officer (Faculty of Arts and Social Sciences)
Phone:
External Communications and PR team
Phone: +44 (0)1483 684380 / 688914 / 684378
Email: mediarelations@surrey.ac.uk
Out of hours: +44 (0)7773 479911