---
press release
Surrey, Suffrage and the Arts: Past and Present
Dr Lucy Ella Rose will be giving a talk on the artist and suffragist Mary Watts at the Surrey History Centre.
Dr Rose's talk is entitled Mary Watts: Artist, Diarist, Suffragist and forms part of the Surrey, Suffrage and the Arts: Past and Present event being held on Saturday 19 May at 10am – 12:30pm.
Dr Lucy Ella Rose, Lecturer in Victorian Literature at the University of Surrey, will be drawing on her new book, Suffragist Artists in Partnership: Gender, Word and Image, and will reveal Mary Watt's little-known, yet central, role in the women's suffrage campaigning in Surrey. The 80th anniversary of Mary Watts's death coincides with the suffrage centenary this year and, as a pioneering suffragist, Mary was a leading figure in local suffrage networks and also part of a much wider women's movement that paved the way for feminism.
Dr Rose presents and publishes on Victorian literature, art, culture and feminism. Her collaborative doctoral award from the University of Surrey and Watts Gallery supported her research on neglected women in nineteenth-century creative partnerships. She has worked extensively on the Mary Watts archive at Watts Gallery, Compton, and assisted the transcription of her diaries, revealing her pioneering role in the women's suffrage movement in Surrey.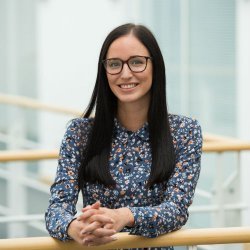 Dr Lucy Ella Rose
Dr Rose said: "Mary Watts was a pioneering Surrey suffragist and a figurehead of non-militant feminism in her community.
"Although the Victorian era is often associated with conventionalism and prudishness, it is important to remember that this period gave birth to feminism in the form of the women's suffrage movement. Researching the lives and works of historically neglected figures like Mary helps us to better understand the roots and founders of feminism."
As part of the suffrage event, local artist Mary Branson will also be giving a talk entitled New Dawn: Making a monument which will focus on the contemporary light sculpture she created for the Houses of Parliament. The sculpture celebrates the women and men who came to Parliament to fight for women's right to vote. Mary will speak about her 6 months residency, her research and development of this breath-taking artwork.
The event has been generously supported by the Heritage Lottery Fund. Tickets are free but must be booked in advance and refreshments will be available, with a Q&A session at the end of the talks. Book your place online, in person at Surrey History Centre or any Surrey Library, or alternatively phone 01483 518737.
Find out more about Surrey History Centre and the events they have coming up.
Discover more about the University of Surrey's School of Literature and Language.
Find out more about Vote 100 UK and the suffrage movement.
Visit Mary Branson's website to see more of her work.
Featured Academics
---
Media Contacts
---
External Communications and PR team
Phone: +44 (0)1483 684380 / 688914 / 684378
Email: mediarelations@surrey.ac.uk
Out of hours: +44 (0)7773 479911