---
press release
Published:
21 November 2023
Surrey wins prestigious Royal Society of Chemistry Prize for teaching
Immersive experiences, not just classroom study, are needed to tackle a national shortage of engineers – according to University of Surrey team whose groundbreaking teaching has won a major award.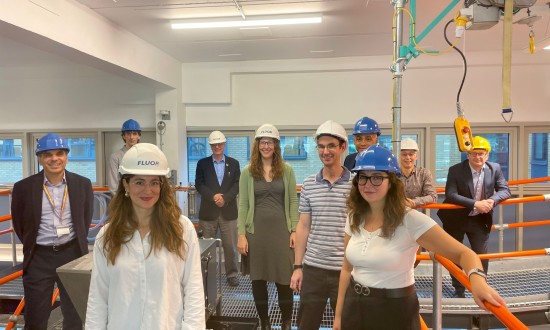 The £1.7m Fluor Pilot Plant gives students access to state-of-the-art equipment which mirrors some of the operations that they'll eventually use in industry.  
Professor Esat Alpay, Associate Dean (Education) in the University of Surrey's Faculty of Engineering and Physical Sciences, said: 
"There is a national shortage of engineers – and we need to do more to enthuse the next generation. By getting Surrey students out of the classroom and into a setting that mimics what they'll encounter in industry, we keep that spark alive.

The combination of a real plant with an immersive VR equivalent provides highly engaging and flexible learning experiences."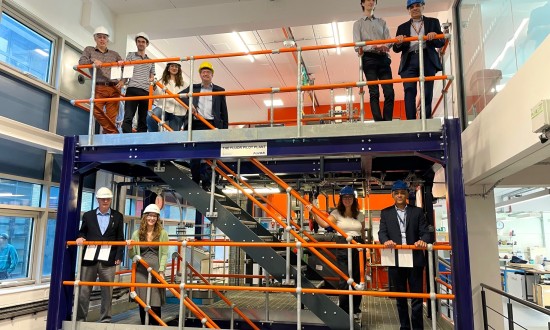 Now the Plant has won a 2023 Horizon Prize for Education - awarded for ground-breaking innovations that mark a step change in teaching.  
The fully operational chemical plant, complete with a state-of-the-art control room, gives groups of students the chance to operate industrial processes throughout their degree.  
Since 2020, some of those processes have been available to students and the wider public using a VR app. Users can experiment with the main reactor, control flow rates, with an alarm alerting them if something goes wrong.  
The unique facility has even helped the Organisation for the Prohibition of Chemical Weapons to run their summer training programme. 
Professor Adrian Dobbs, Head of the School of Chemistry at the University of Surrey, said: 
"We are grateful to the Royal Society of Chemistry for this honour, and delighted that the rich experience our students enjoy has been recognised in this way. When the chemists and chemical engineers of the future come to Surrey, they have access to some of the best facilities in the world." 
Dr Helen Pain, Chief Executive of the Royal Society of Chemistry, said:   
"The chemical sciences are at the forefront of tackling a range of challenges facing our world. From fundamental chemistry to cutting-edge innovations, the work that chemical scientists do has an important role to play in building our future.  

"The inspiration, innovation and dedication of those who work in education is fundamental to the progress of the chemical sciences – shaping the future and setting our young people up to tackle the challenges and the opportunities facing our society and our planet.  

"The University of Surrey Chemical Pilot Plant Education and Training Team's work demonstrates an outstanding commitment to chemistry education, and it is our honour to celebrate their considerable contribution." 
Media Contacts
---
External Communications and PR team
Phone: +44 (0)1483 684380 / 688914 / 684378
Email: mediarelations@surrey.ac.uk
Out of hours: +44 (0)7773 479911