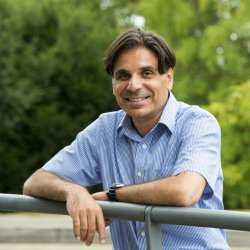 Professor Esat Alpay
---
Associate Dean (Education)
PhD(Cantab) MA(Psychology of Education) CEng MIChemE MBPsS FHEA
Executive Administrator: Jane Phillips
About
Biography
Esat Alpay is Associate Dean (Education) in the Faculty of Engineering and Physical Sciences. He received his BSc (Hons) degree in Chemical Engineering from the University of Surrey, and his PhD from the University of Cambridge. He also holds an MA degree in the Psychology of Education (with distinction) from the Institute of Education (UCL).
He has wide interests in the educational support and skills development of undergraduate and postgraduate students. Some of his current educational interests include: the development and evaluation of student transferable skills, inclusive education practices, formative assessment practices and the use of gamification and virtual (immersive) reality in Engineering Education. He has also been active in promoting scholarship in Engineering Education practice, specifically with contributions to and support of the emerging discipline of Engineering Education Research, including his role as Senior Associate Editor of the European Journal of Engineering Education.
His scientific research activities have included studies in adsorption processes (pressure and thermal swing), hybrid reactors and polymer reaction engineering. This has involved the modelling and optimisation of cyclic adsorption and reaction processes, adsorbent and catalyst characterisation and the set up of pilot scale adsorption units and static-mixer based reactors for viscous polymer processing.
Esat has been the recipient of several national and institutional teaching awards including the Imperial College Award in Teaching Excellence (2000), Times Higher Award for the course Research Skills Development for early-career researchers (2006), the HEA Teaching Award for his work on Engineering Ethics (2011) and the Vice Chancellor's Award for Teaching Excellence (2016).
Research interests
Engineering Education: transferable skills development and evaluation; inclusive education; formative assessment; gamification and virtual reality (augmented and immersion).
Module Teaching Experience
Advanced Chemical Reaction Engineering
Chemical Thermodynamics 
Engineering Dynamics
Transfer Processes: Mass Transfer
Tutor on the final year design projects
Research Methods in Chemical Engineering
Tutor on the MEng Multidisciplinary Design Project
Engineering Ethics (Imperial College London)
Affiliations
Senior Associate Editor, European Journal of Engineering Education
Fellow and Associate of the HEA (Higher Education Academy)
Coordinator and Principal Tutor on the PhD transferable skills programme for the Research Institutes of the Helmholtz Association, Germany
Corporate Member of the Institute of Chemical Engineers; i.e. a Chartered Engineer
Graduate Member of the British Psychological Society; i.e. Graduate Basis of Registry
Publication Distinctions
• Best Paper winner:"Cross-departmental initiatives for a global dimension in engineering education", E. Alpay, A.L. Ahearn, A.M.J. Bull, 3rd International Symposium for Engineering Education, University College Cork, 2010.