---
news
Tech companies bring a buzz to first STEM careers fair
The STEM Placements and Careers Fair was a chance for students to connect with 25 science and engineering employers, learning more about their latest cutting-edge tech designs, and getting an insight into the career opportunities they offer.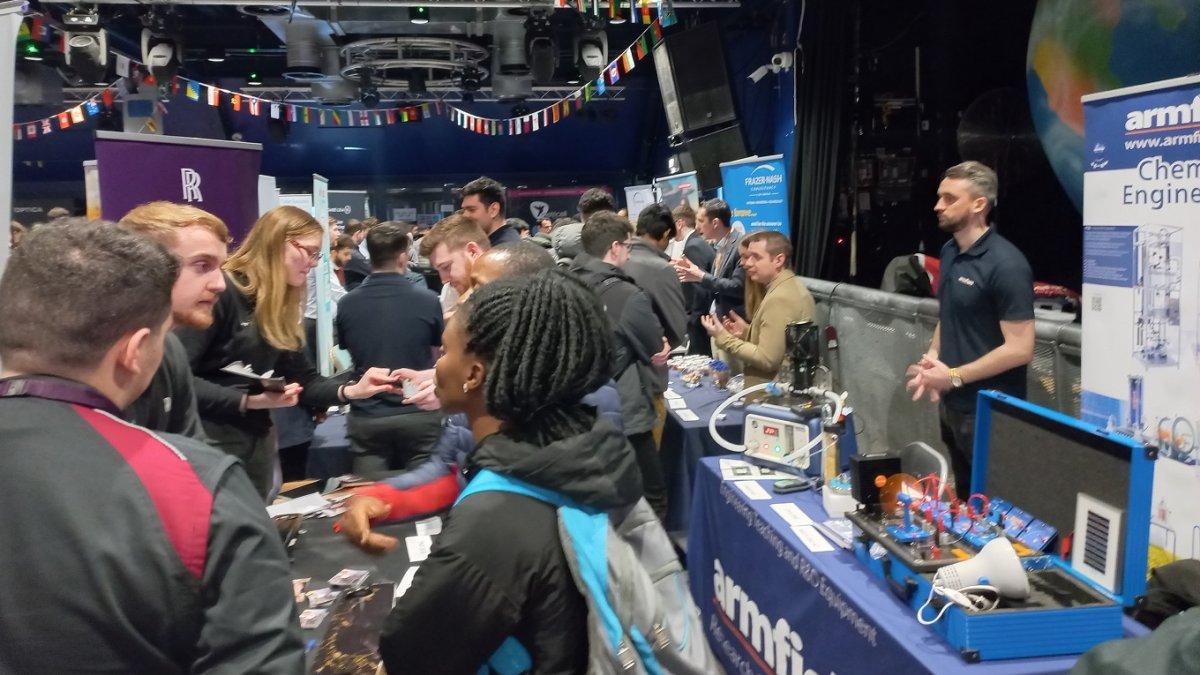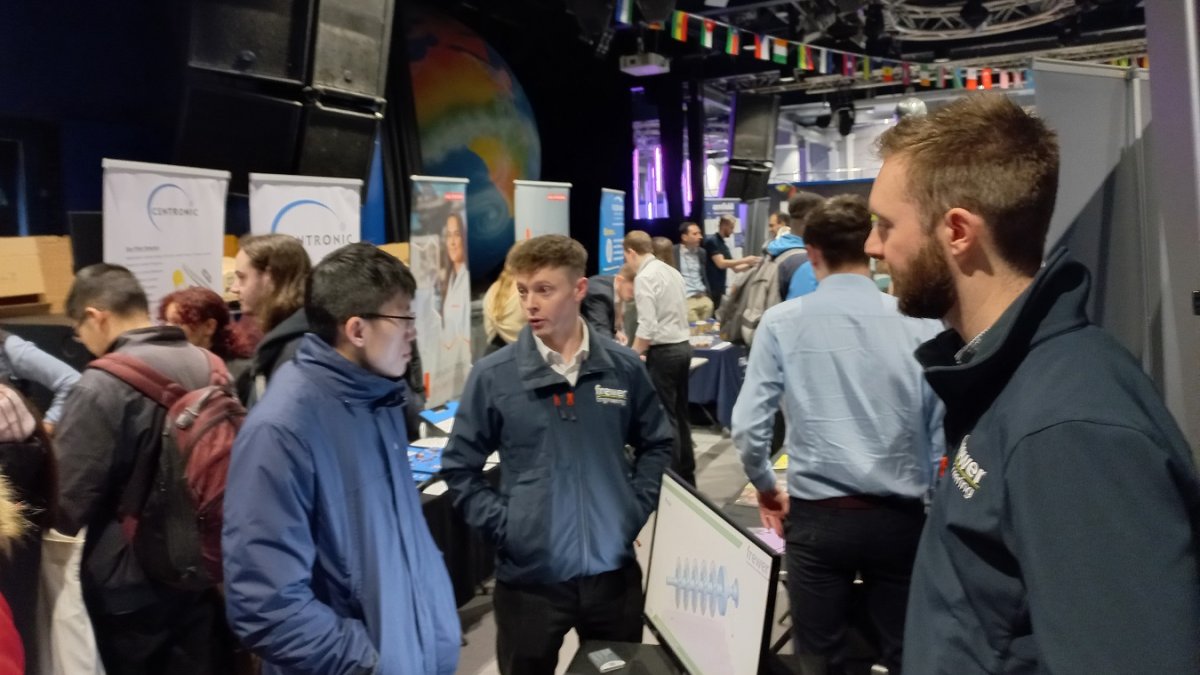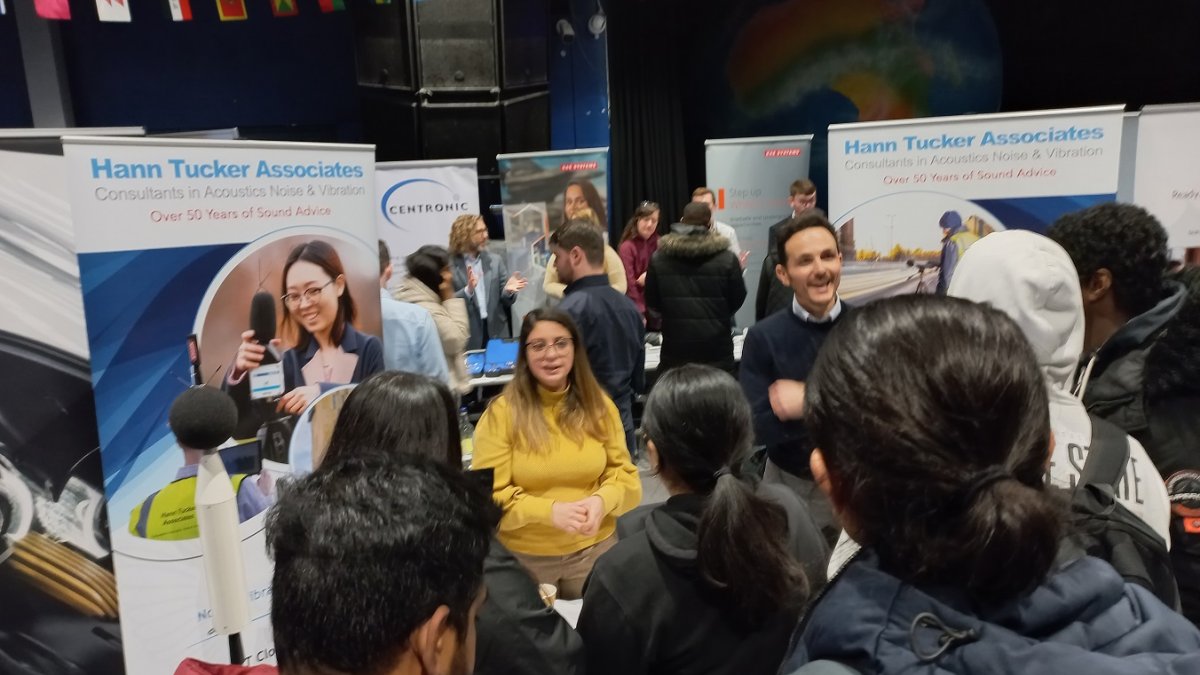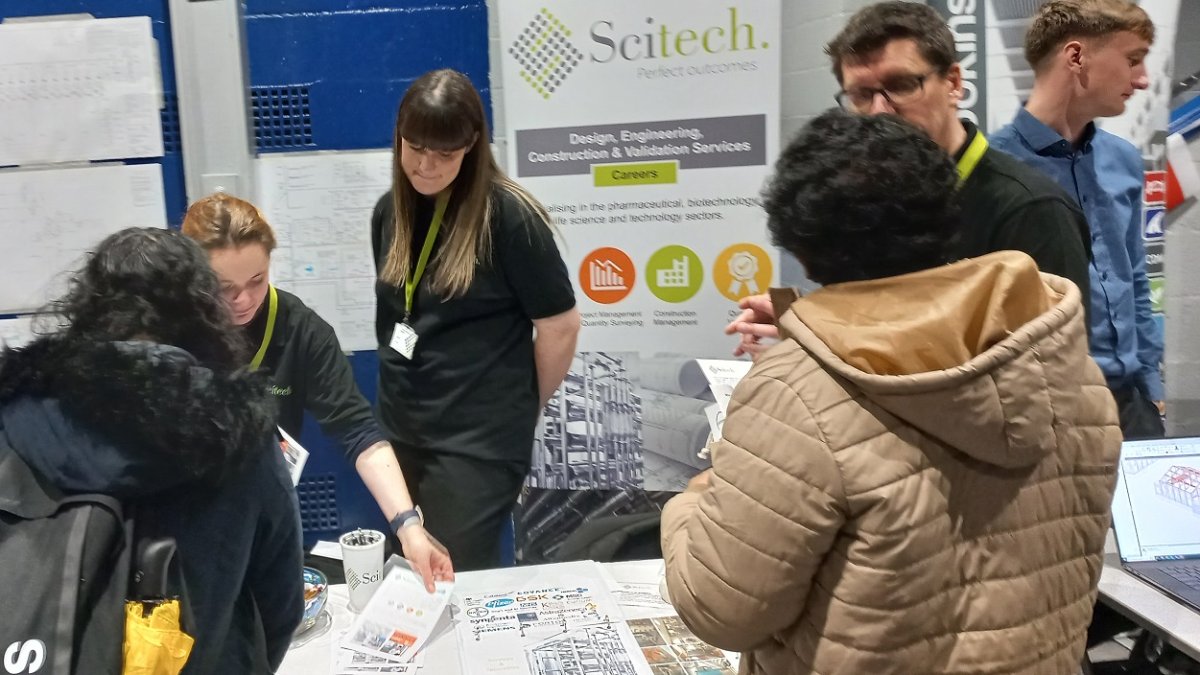 The Fair on 22 February saw around 500 students – from first years to postgraduates – descending on Rubix where representatives from 25 different companies were waiting to meet them at their stands. These included Rolls-Royce Motor Cars' stand which showcased the range of exotic bodywork colours and finishes the company custom-makes for customers, and Gordon Murray Group which showed images of its latest supercar, the T.33.
Students from across engineering and the physical sciences were able to chat to representatives to find out more about their company and ask questions such as what they look for in employees, typical graduate salaries, and how to apply for a placement.
Ian Edwards, Production Manager, Interior Surface Centre at Rolls-Royce Motor Cars Ltd said: "Thank you for hosting us yesterday. My team gave a very positive feedback and we have a long list of positively engaged students from Surrey. We will be in contact with a number of them shortly and hope to have at least seven into our business in July/August!"
Shruti Aggarwal, Global Innovation lead, Global Chair for P4SM (Professional Publications & Presentations Program) at FLUOR Ltd said: 
"I highly recommend the STEM Fair at the University of Surrey. The event was very well organised and a great opportunity to connect both employers and students. Thanks to the encouragement from the academics, we had a continual stream of engineering students at our stand. I particularly liked the targeted approach adopted by the University, which encouraged engineering companies to use discipline streams on the stands. This setup enabled students to explore relevant job opportunities seamlessly.
"I was impressed by the acumen and questions from the students, which demonstrated their commitment towards professional development and interest in future opportunities. It was encouraging that most students exhibited interest in renewable energy such as carbon reduction, renewable fuels and battery chemicals. This is the right fit for Fluor. We look forward to continuing to welcome Surrey students into the company in the coming months and years." - Shruti Aggarwal
Hedley Proctor, Senior Java Developer at ICE InsureTech, commented: "As a local firm who hire graduates each year, we found it really useful and had a lot of students sign up for our recruitment mailing list. We'll definitely attend again if it's held next year."
Dr Mark Baker of the School of Mechanical Engineering Sciences, who organised the Fair, says: "This was our first ever STEM Placements and Careers Fair. The STEM focus of the event generated a real tech buzz, with companies showing their latest cutting-edge designs and multifunctional products. The employers were busy talking to enthusiastic students for the full four hours, many saying how pleased they were with the level of engagement and interest of the students. The Fair was clearly a success for both employers and students looking for placements and graduate jobs."