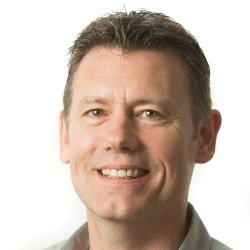 Dr Mark Baker
---
Reader in Surface Science and Engineering
FIMMM CSci
Biography
I am currently Reader in Surface Science and Engineering and a member of the Engineering Materials Research Centre in the Department of Mechanical Engineering Sciences. I was appointed as a Lecturer in the Department in 1999. Prior to this (1993 - 1999) I was as a research scientist at the EU Institute of Advanced Materials, Joint Research Centre, Ispra, Italy. I also worked at the GEC Hirst Research Centre as a Research Scientist and as a Postdoctoral Researcher at the University of Surrey.   
Areas of specialism

Surface analysis, surface engineering, inorganic thin films and coatings, corrosion, materials characterisation, XPS, AES, SEM, TEM, XRD, AFM
University roles and responsibilities
Departmental Senior Tutor for Professional Training
My qualifications
BSc (Hons) - Chemical Physics

University of Kent
PhD - Materials Science
University of Surrey
Affiliations and memberships
Fellow of the Institute of Materials, Minerals and Mining (FIMMM)
Chartered Scientist (CSci)
Business, industry and community links
Thermo Scientific Ltd, Plasmaquest Ltd, Torr Scientific Ltd, Smiths Interconnects, ATL Ltd, TISICS Ltd, National Physical Laboratory, Rutherford Appleton Laboratory
Research
Research interests
My main research activity is in the field of single layer, multilayer and nanocomposite inorganic thin films and coatings for wear/corrosion resistance or functional applications. Most thin films and coatings are deposited by vacuum methods, such as sputtering, evaporation or CVD. Examples of coating systems I have worked on include TiN, metal doped DLC, N doped TiO2, ITO, nc-TiB2/a-BN, nc-TiN/a-MoS2 and multilayer systems i.e. for solar cell applications. My research is focussed on the use of advanced materials characterisation techniques to determine and understand the composition, bonding and nanostructure of the thin films and coatings. Techniques employed include XPS, AES, XRD, TEM, SEM, AFM, FIB-SEM. I work with other research groups or industrial partners to develop a thorough understanding of process-structure-property relationships for the thin films and coatings. 
Other research interests are in the fields of: 
(i) Corrosion - localised corrosion and protective coatings/treatments.
(ii) Electron spectroscopy applied to various materials science phenomena    
Research projects
EngD studentship with Plasmaquest Ltd
This joint EPSRC/Plasma Quest sponsored project is investigating the nanostructure and properties of functional thin films deposited at glancing angle using the Plasma Quest patented HiTUS sputtering technology. SEM, TEM and XRD will be employed to correlate process conditions with microstructure and performance of the thin films (2017-2021)
EngD studentship with the National Physical Laboratory
This joint EPSRC/NPL sponsored project concerns plasma sprayed thermal barrier coatings for high temperature applications. A particular focus is the identification of coating degradation mechanisms and their correlation with plasma spray deposition parameters using advanced materials analysis techniques, such as Plasma FIB-SEM and X-ray tomography. (2017-2021)
EngD studentship with Archer Technicoat Ltd
This joint EPSRC/ATL sponsored project examines the development of CVD grown tantalum coatings for extreme corrosion resistance. Optimum coating deposition parameters will be identified through a thorough process-structure-property study, involving experiment design methods, coating analysis (in particular XRD) and corrosion performance. (2014-2018)
EngD studentship with TISICS Ltd
This joint EPSRC/TISICS sponsored project is studying the interfacial reactions between silicon carbide coated tungsten fibres and the Ti-6Al-4V matrix in these metal matrix composites for aerospace applications. A combination of materials characterisation techniques (TEM, AES, Raman, SEM) is providing a good understanding of this interface and the results are being correlated with the bulk mechanical properties. (2014-2018)
EngD studentship with Torr Scientific Ltd
This joint EPSRC/Torr Scientific project is investigating the use of CVD diamond to improve the heat flux dissipation in aluminium X-ray anodes for XPS and XRF instrumentation. FEA methods and an experimental rig are providing both modelling and experimental results to provide evidence of improved heat flux dissipation, allowing higher X-ray fluxes to be generated or an increase anode lifetime. (2014-2018)
PhD studentship with Smiths Interconnects
This Smiths Interconnect funded project is exploring the next generation of micro-connectors based on carbon nanotubes. The work involves growth of carbon nanotube arrays, characterisation using TEM and Raman and testing the electrical/mechanical performance and durability of the connectors (2016-2019)
PhD studentship with Rutherford Appleton Laboratories
This EPSRC/RAL jointly funded project is investigating the growth and performance of boron containing organic detectors for neutron detection. Prototype detectors based on polytriarylamine (PTAA) are being grown, doped with B containing nanoparticles. Materials characterisation techniques employed include SEM, TEM and Raman and the detectors are tested for their IV and photocurrent characteristics. (2016-2019)    
PhD studentship with the National Physical Laboratory
This EPSRC/NPL sponsored project aims to develop standard samples and protocols for advanced AFM based techniques such as electrical (conductive-AFM, Scanning Kelvin Probe Microscopy) and chemical (Tip-Enhanced Raman Spectroscopy) modes. The work aims to quantify the analysis depth and lateral resolution of the AFM based techniques and involves both modelling and experimental studies. (2017-2020)  
Research collaborations
Centre for Solar Energy Research, Swansea University
I collaborate with Prof Stuart Irvine's group on CdTe based thin film solar cells for space and terrestrial applications.
Institute for Energy and Nuclear Research (IPEN), Sao Paulo, Brazil
I collaborate with Dr Isolda Costa's corrosion and electrochemistry group on new coatings and surface treatments for corrosion resistance applications.
Khalifa University, UAE
I collaborate with Dr Kyriaki Polychronopoulou's group on new cerium based catalysts.
University of Western Macedonia, Greece
I collaborate with Prof Maria Goula's group on the new Ni/metal oxide based catalysts.
University of Cyprus, Cyprus
I collaborate with Dr Claus Rebholz's group on new wear resistant coatings and nanomaterials for energy applications.
University of Sao Paulo, Brazil
I collaborate with Dr Celia Tomachuk's group on new coatings and surface treatment processes for corrosion resistance applications. 
Indicators of esteem
Chairman of the Technical Programme Committee for a 1 day UK meeting Thin Film and Coating Technologies for Science and Industry at the Vacuum Symposium (2010 - present)
Member of the Advisory Panel for a 1 day UK meeting Surface Analysis at the Vacuum Symposium (2017 - present)
Editorial Board member for a new MDPI journal Surfaces (to be launched in 2018)
Editorial Board member for the Journal of Spectroscopy
My teaching
I teach on both Undergraduate and Postgraduate programmes in the Department of Mechanical Engineering Sciences.
I am also the Senior Tutor for Professional Training in the Department, working with many companies and RTOs to place our sandwich course students on 12 month placements, enhancing their skills and experience for graduate employment.
 Undergraduate modules:
Engineering Materials (Year 3 module)
Engineering Management (Year 3 module) - module co-ordinator
Design-make-evaluate group project (Year 2 module).
Postgraduate modules (MSc in Advanced Materials):
Corrosion Engineering - module co-ordinator
Ceramics and ceramic coatings
Surface Analysis
Nanomaterials
Materials Characterisation
Introduction to Materials Science and Engineering.
My publications
Highlights
I have published 123 journal articles
Total citation count > 2300
h-index 28
Publications
The photocatalytic degradation of the model pollutant carbamazepine (CBZ) was investigated
under simulated solar irradiation with an N-doped TiO2-coated Al2O3 photocatalytic membrane, using
different water types. The photocatalytic membrane combines photocatalysis and membrane filtration
in a single step. The impact of each individual constituent such as acidity, alkalinity, dissolved organic
matter (DOM), divalent cations (Mg2+ and Ca2+), and Cl
In recent years, gas cluster ion beams (GCIB) have become the cutting edge of ion beam technology to sputter etch organic materials in surface analysis. However, little is currently known on the ability of argon cluster ions (Arn+) to etch metal oxides and other technologically important inorganic compounds and no depth profiles have previously been reported. In this work, XPS depth profiles through a certified (European standard BCR-261T) 30 nm thick Ta2O5 layer grown on Ta foil using monatomic Ar+ and Ar1000+ cluster ions have been performed at different incident energies. The preferential sputtering of oxygen induced using 6 keV Ar1000+ ions is lower relative to 3 keV and 500 eV Ar+ ions. The depth profiling etch rate and depth resolution is substantially better for the monatomic beam compared to the cluster beam. Ar+ ions exhibit a steady state O/Ta ratio through the bulk oxide but Ar1000+ ions show a gradual decrease in the O/Ta ratio as a function of depth. Higher residual O concentrations are observed on the Ta bulk metal for the Ar1000+ profiles compared to the Ar+ profiles.
Tsotsos C, Polychronopoulou K, Demas NG, Constantinides G, Gravani S, Böbel K, Baker MA, Polycarpou AA, Rebholz C
(2010)
Mechanical and high pressure tribological properties of nanocrystalline Ti(N,C) and amorphous C:H nanocomposite coatings,
Diamond and Related Materials
19
(7-9)
pp. 960-963
Elsevier
This paper reports on the mechanical and high pressure tribological properties of nanocrystalline (nc-) Ti(N,C)/amorphous (a-) C:H deposited, using low temperature ( 4.5 GPa contact pressures and the measured friction coefficient values were similar for all films (¼
Hinder SJ, Audronis M, Bellido-Gonzalez V, MacK P, Baker MA
(2012)
Surface characterisation of PET modified using a p-DC or HIPIMS reactive sputter pre-treatment,
Surface and Interface Analysis
44
(8)
pp. 1063-1067
Surface-sensitive techniques have been employed to characterise a model polymer substrate surface, poly(ethylene terephthalate) (PET), after a reactive sputter pre-treatment using magnetically enhanced Cu or Ti sputter targets in a mixed Ar-O 2 glow discharge plasma. The plasmas are produced using either medium-frequency pulsed direct current (p-DC) or low-frequency high power impulse (HIPIMS) sources. X-ray photoelectron spectroscopy (XPS), time-of-flight secondary ion mass spectrometry (ToF-SIMS) and sessile drop water contact angles were employed to investigate changes in PET surface chemistry and properties following surface modification using different p-DC and HIPIMS process parameters. The XPS results indicate that the chemical composition of plasma-treated PET surfaces (p-DC or HIPIMS) depends strongly on the processing parameters employed such as sputter target material, magnetic array type and power supply technology. XPS results demonstrate that the sputter target material employed is of primary importance as it dictates the quantity of metal deposited/implanted into the PET surface. XPS results show that the use of a Cu target resulted in
Photocatalytic experiments on the pharmaceutical pollutant carbamazepine (CBZ) were conducted using sol-gel nitrogen-doped TiO-coated glass slides under a solar simulator. CBZ was stable to photodegradation under direct solar irradiation. No CBZ sorption to the catalyst surface was observed, as further confirmed by surface characterization using X-ray photoelectron spectroscopic analysis of N-doped TiO surfaces. When exposing the catalyst surface to natural organic matter (NOM), an excess amount of carbon was detected relative to controls, which is consistent with NOM remaining on the catalyst surface. The catalyst surface charge was negative at pH values from 4 to 10 and decreased with increasing pH, correlated with enhanced CBZ removal with increasing medium pH in the range of 5-9. A dissolved organic carbon concentration of 5mg/L resulted in
Duarte DD, Lipp JD, Schneider A, Seller P, Veale MC, Wilson MD, Baker MA, Sellin PJ
(2016)
Simulation of active-edge pixelated CdTe radiation detectors,
NUCLEAR INSTRUMENTS & METHODS IN PHYSICS RESEARCH SECTION A-ACCELERATORS SPECTROMETERS DETECTORS AND ASSOCIATED EQUIPMENT
806
pp. 139-145
ELSEVIER SCIENCE BV
The edge surfaces of single crystal CdTe play an important role in the electronic properties and performance of this material as an X-ray and ³-ray radiation detector. Edge effects have previously been reported to reduce the spectroscopic performance of the edge pixels in pixelated CdTe radiation detectors without guard bands. A novel Technology Computer Aided Design (TCAD) model based on experimental data has been developed to investigate these effects. The results presented in this paper show how localized low resistivity surfaces modify the internal electric field of CdTe creating potential wells. These result in a reduction of charge collection efficiency of the edge pixels, which compares well with experimental data.
Baker MA, Hammer P
(1997)
A study of the chemical bonding and microstructure of ion beam-deposited CNx films including an XPS C 1s peak simulation,
SURFACE AND INTERFACE ANALYSIS
25
(9)
pp. 629-642
WILEY-BLACKWELL
Hammer P, Baker MA, Lenardi C, Gissler W
(1996)
Ion beam deposited carbon nitride films: Characterization and identification of chemical sputtering,
THIN SOLID FILMS
290
pp. 107-111
ELSEVIER SCIENCE SA
BAKER MA, TSAKIROPOULOS P
(1993)
THE APPLICATION OF CHEMICAL-STATE AES AND SAM TO THE EXAMINATION OF SPRAY-FORMED ALUMINUM-ALLOY FRACTURE SURFACES,
SURFACE AND INTERFACE ANALYSIS
20
(7)
pp. 589-594
JOHN WILEY & SONS LTD
Baker MA, Fakhouri H, Grilli R, Pulpytel J, Smith W, Arefi-Khonsari F
(2014)
Effect of total gas pressure and O2/N2 flow rate on the nanostructure of N-doped TiO2 thin films deposited by reactive sputtering,
Thin Solid Films
552
pp. 10-17
N-doped TiO2 thin films have been deposited by reactive RF magnetron sputtering at different total gas pressures and varying O 2/N2 gas flow rates at 300 C. The thin film nanostructure has been studied by scanning electron microscopy, X-ray diffraction and X-ray photoelectron spectroscopy (XPS). Increasing the deposition pressure leads to reduced crystallinity of the thin films and a higher N2 flow rate was required to incorporate N into the growing film. This is attributed to the lower energy ion bombardment of the surface and N adatom chemical reactivity being reduced at higher total gas pressures. Ar+ ion sputtering of the deposited N-doped TiO2 thin films has enabled a detailed XPS investigation of the surface and bulk N species to be performed. Adsorbed N species have been identified on all the deposited thin film surfaces, with the most prevalent adsorbed N species occurring at a binding energy of approximately 400 eV, shown to originate from atmospheric contamination, most probably N containing organic species. The bulk N content varies between 0.6 and 6.0 at.% and N is located predominantly at substitutional sites in the TiO2. The presence of interstitial N, in the form of NO species, has been identified by XPS in some thin films deposited at higher deposition pressures. Hence, varying the total gas pressure may provide a route for tailoring the location of N in the bulk structure. At higher N contents (> 3 at.%), TiN is found as a secondary phase within the bulk structure and the presence of TiN leads to a sharp reduction in the band gap. Post-deposition annealing of low N containing films results in an N-doped TiO2 single phase anatase structure. © 2013 Elsevier B.V.
Gilmore R, Baker MA, Gibson PN, Gissler W
(1999)
Comparative investigation of multilayer TiB2/C and co-sputtered TiB2-C coatings for low-friction applications,
SURFACE & COATINGS TECHNOLOGY
116
pp. 1127-1132
ELSEVIER SCIENCE SA
Baker MA, Gilmore R, Lenardi C, Gissler W
(1999)
XPS investigation of preferential sputtering of S from MoS2 and determination of MoSx stoichiometry from Mo and S peak positions,
APPLIED SURFACE SCIENCE
150
(1-4)
pp. 255-262
ELSEVIER SCIENCE BV
Jaoude MA, Polychronopoulou K, Hinder SJ, Katsiotis MS, Baker MA, Greish YE, Alhassan SM
(2016)
Synthesis and properties of 1D Sm-doped CeO2 composite nanofibers fabricated using a coupled electrospinning and sol-gel methodology,
CERAMICS INTERNATIONAL
42
(9)
pp. 10734-10744
ELSEVIER SCI LTD
Indium tin oxide (ITO) thin films with a specific resistivity of 3.5 × 10? 4 © cm and average visible light transmission (VLT) of 90% have been reactively sputtered onto A4 Polyethylene terephthalate (PET), glass and silicon substrates using a remote plasma sputtering system.
This system offers independent control of the plasma density and the target power enabling the effect of the plasma on ITO properties to be studied. Characterization of ITO on glass and silicon has shown that increasing the plasma density gives rise to a decrease in the specific resistivity and an increase in the optical band gap of the ITO films. Samples deposited at plasma powers of 1.5 kW, 2.0 kW and 2.5 kW and optimized oxygen flow rates exhibited specific resistivity values of 3.8 × 10? 4 © cm, 3.7 × 10? 4 © cm and 3.5 × 10? 4 © cm and optical gaps of 3.48 eV, 3.51 eV and 3.78 eV respectively.
The increase in plasma density also influenced the crystalline texture and the VLT increased from 70 to 95%, indicating that more oxygen is being incorporated into the growing film. It has been shown that the remote plasma sputter technique can be used in an in-line process to produce uniform ITO coatings on PET with specific resistivities of between 3.5 × 10? 4 and 4.5 × 10? 4 © cm and optical transmission of greater than 85% over substrate widths of up to 30 cm.
This paper reports on the structure and mechanical properties of ~ 2 ¼m thick nanocomposite (nc-) Ti(N,C)/amorphous diamond like carbon (a-C:H) coatings deposited on 100Cr6 steel substrates, using low temperature (~ 200 °C) DC reactive magnetron sputtering. The carbon content was varied with acetylene partial pressure in order to obtain single layer coatings with different a-C:H carbon phase fractions. The nanocrystalline Ti(N,C) phase is approximately stoichiometric for all coatings and the a-C:H phase fraction increases from 31 to 47 at.% as the coatings stoichiometry changed from TiC1.34 N0.51 to TiC2.48 N0.48, respectively. TiC1.34 N0.51 coatings showed the highest nanoindentation hardness (H) of ~ 14 GPa and a modulus (Er) of ~ 144 GPa; H reduced to
Barber DK, Jenkins SN, Whiting MJ, Baker MA
(2004)
Investigation of the nickel/emissive oxide interface in thermionic emitters,
SURFACE AND INTERFACE ANALYSIS
36
(8)
pp. 1190-1194
JOHN WILEY & SONS LTD
Gilmore R, Baker MA, Gibson PN, Gissler W, Stoiber M, Losbichler P, Mitterer C
(1998)
Low-friction TiN-MoS2 coatings produced by dc magnetron co-deposition,
SURFACE & COATINGS TECHNOLOGY
108
(1-3)
pp. 345-351
ELSEVIER SCIENCE SA
Mollart TP, Gibson PN, Baker MA
(1997)
An EXAFS and XRD study of the structure of nanocrystalline Ti-B-N thin films,
JOURNAL OF PHYSICS D-APPLIED PHYSICS
30
(13)
pp. 1827-1832
IOP PUBLISHING LTD
MOLLART TP, BAKER M, HAUPT J, STEINER A, HAMMER P, GISSLER W
(1995)
NANOSTRUCTURED TITANIUM BORON-NITRIDE COATINGS OF VERY HIGH HARDNESS,
SURFACE & COATINGS TECHNOLOGY
74-5
(1-3)
pp. 491-496
ELSEVIER SCIENCE SA
BAKER MA, CASTLE JE
(1993)
THE INITIATION OF PITTING CORROSION AT MNS INCLUSIONS,
CORROSION SCIENCE
34
(4)
pp. 667-682
PERGAMON-ELSEVIER SCIENCE LTD
Baker MA, Kench PJ, Joseph MC, Tsotsos C, Leyland A, Matthews A
(2003)
The nanostructure and mechanical properties of PVD CrCu (N) coatings,
SURFACE & COATINGS TECHNOLOGY
162
(2-3)
PII S0257-8972(02)00571-6
pp. 222-227
ELSEVIER SCIENCE SA
HAMMER P, STEINER A, VILLA R, BAKER M, GIBSON PN, HAUPT J, GISSLER W
(1994)
TITANIUM BORON-NITRIDE COATINGS OF VERY HIGH HARDNESS,
SURFACE & COATINGS TECHNOLOGY
68
pp. 194-198
ELSEVIER SCIENCE SA
Boxshall K, Wu MH, Cui Z, Cui ZF, Watts JF, Baker MA
(2006)
Simple surface treatments to modify protein adsorption and cell attachment properties within a poly(dimethylsiloxane) micro-bioreactor,
SURFACE AND INTERFACE ANALYSIS
38
(4)
pp. 198-201
JOHN WILEY & SONS LTD
PET web samples have been treated by magnetically enhanced glow discharges powered using either medium frequency pulse direct current (p-DC) or low frequency high power pulse (HIPIMS) sources. The plasma pre-treatment processes were carried out in an Ar?O2 atmosphere using either Cu or Ti sputter targets. XPS, AFM and sessile drop water contact angle measurements have been employed to examine changes in surface chemistry and morphology for different pre-treatment process parameters. Deposition of metal oxide onto the PET surface is observed as a result of the sputter magnetron-based glow discharge web treatment. Using the Cu target, both the p-DC and HIPIMS processes result in the formation of a thin CuO layer (with a thickness between 1 and 11 nm) being deposited onto the PET surface. Employing the Ti target, both p-DC and HIPIMS processes give rise to a much lower concentration of Ti (