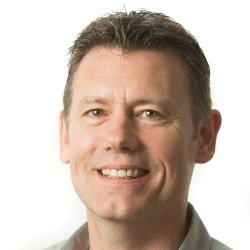 Dr Mark Baker
---
Reader in Surface Science and Engineering
FIMMM CSci
Biography
I am currently Reader in Surface Science and Engineering and a member of the Engineering Materials Research Centre in the Department of Mechanical Engineering Sciences. I was appointed as a Lecturer in the Department in 1999. Prior to this (1993 - 1999) I was as a research scientist at the EU Institute of Advanced Materials, Joint Research Centre, Ispra, Italy. I also worked at the GEC Hirst Research Centre as a Research Scientist and as a Postdoctoral Researcher at the University of Surrey.   
Areas of specialism
Surface analysis, surface engineering, inorganic thin films and coatings, corrosion, materials characterisation, XPS, AES, SEM, TEM, XRD, AFM
University roles and responsibilities
Departmental Senior Tutor for Professional Training

Faculty Senior Tutor for Professional Training
My qualifications
BSc (Hons) - Chemical Physics

University of Kent
PhD - Materials Science
University of Surrey
Affiliations and memberships
Fellow of the Institute of Materials, Minerals and Mining (FIMMM)
Chartered Scientist (CSci)
Business, industry and community links
Thermo Scientific Ltd, Plasma Quest Ltd, Pilkington, Torr Scientific Ltd, Smiths Interconnects, TISICS Ltd, National Physical Laboratory,
Research
Research interests
My main research activity is in the field of single layer, multilayer and nanocomposite inorganic thin films and coatings for wear/corrosion resistance or functional applications. Most thin films and coatings are deposited by vacuum methods, such as sputtering, evaporation or CVD. Examples of coating systems I have worked on include TiN, metal doped DLC, N doped TiO2, ITO, nc-TiB2/a-BN, nc-TiN/a-MoS2 and multilayer systems i.e. for solar cell applications. My research is focussed on the use of advanced materials characterisation techniques to determine and understand the composition, bonding and nanostructure of the thin films and coatings. Techniques employed include XPS, AES, XRD, TEM, SEM, AFM, FIB-SEM. I work with other research groups or industrial partners to develop a thorough understanding of process-structure-property relationships for the thin films and coatings. 
Other research interests are in the fields of: 
(i) Corrosion - localised corrosion and protective coatings/treatments.
(ii) Electron spectroscopy applied to various materials science phenomena    
Research projects
EngD studentship with Plasma Quest Ltd
Approximately 35 % of the global energy production is consumed by urban environment, principally through heating, cooling and lighting. Energy conserving "smart" windows employ thermochromic coatings which have the ability to change their optical properties depending on the ambient temperature. At low temperatures, the metal oxide coating is transparent to warming infrared radiation, promoting higher temperatures within the building. At higher temperatures, a phase transition to a metallic conductor results in reflection of the infrared radiation, cooling the interior. Thus, such thermochromic coatings offer great promise in energy conservation and reduction of CO2 emissions. However, challenges remain due to the relatively high phase transition temperature (e.g. 68 °C for pure VO2), environmental stability and requirement for large area coating deposition which have prevented successful commercialisation to date.
PQL have developed a patented remote plasma sputtering technique, HiTUS (High Target Utilisation Sputtering) which employs an intense remotely generated plasma to sputter deposit thin films of materials onto glass and polymeric substrates. PQL's remote plasma technology is capable of achieving very high quality thin films with phase compositions not achievable with other sputtering techniques and industry leading performance for various functional thin film oxide materials. In this joint EPSRC/Plasma Quest sponsored project, the aim is to apply this technology to deposit VO2 based coatings and make "smart" windows a commercial reality. (2019-2023)
EngD studentship with Thermo Scientific Ltd and Surrey Ion Beam Centre
This joint EPSRC/Thermo Scientific/Surrey Ion Beam Centre project is studying the effects on argon cluster ion beam bombardment of compound semiconductor materials using X-ray photoelectron spectroscopy (XPS). The aim is to understand the differences between argon monatomic and cluster ion beam bombardment on the resulting XPS depth profile recorded with the assistance of molecular dynamics modelling. (2018-2022)
EngD project with Pilkington
This joint EPSRC/Pilkington project involves the development of a technique to characterise and quantify residual stress in glass coatings using a focussed ion beam - digital image correlation (FIB-DIC) methodology (2018-2022)
EngD studentship with TISICS Ltd
This joint EPSRC/TISICS sponsored project is aimed at improving and optimising the process for CVD growth of silicon carbide coated tungsten fibres in metal matrix composites for aerospace applications. A combination of materials characterisation techniques (FIB-SEM, XCT, SEM, Raman etc) is providing a good understanding of defects formed in the coating. Subsequently process modification will action their eradication and improve the uniformity and quality of the fibre and metal matrix composite (2018-2022)
EngD studentship with Plasma Quest Ltd
This joint EPSRC/Plasma Quest sponsored project is investigating the nanostructure and properties of AZO (aluminium doped zinc oxide) thin films deposited at glancing angle using the Plasma Quest patented HiTUS sputtering technology. SEM, TEM and XRD will be employed to correlate process conditions with microstructure and performance of the thin films (2017-2021)
EngD studentship with the National Physical Laboratory
This joint EPSRC/NPL sponsored project concerns plasma sprayed thermal barrier coatings for high temperature applications. A particular focus is the identification of coating degradation mechanisms and their correlation with plasma spray deposition parameters using advanced materials analysis techniques, such as Plasma FIB-SEM and X-ray tomography. (2017-2021)
PhD project with DSTL
This DSTL funded project is investigating the microstructure and corrosion resistance of additive manufactured steels used in defence applications. (2018-2021) 
PhD studentship with the National Physical Laboratory
This EPSRC/NPL sponsored project aims to develop standard samples and protocols for advanced AFM based techniques such as electrical (conductive-AFM, Scanning Kelvin Probe Microscopy) and chemical (Tip-Enhanced Raman Spectroscopy) modes. The work aims to quantify the analysis depth and lateral resolution of the AFM based techniques and involves both modelling and experimental studies. (2017-2020)  
PhD studentship with Smiths Interconnects
This Smiths Interconnect funded project is exploring the next generation of micro-connectors based on carbon nanotubes. The work involves growth of carbon nanotube arrays, characterisation using TEM and Raman and testing the electrical/mechanical performance and durability of the connectors (2016-2019)
Research collaborations
Dr Kyriaki Polychronopoulou, Khalifa University, Abu Dhabi - mixed oxides for catalysis and coatings
Professor Maria Goula, University of Western Macedonia, Greece - mixed oxides for catalysis
Dr Claus Rebholz, University of Cyprus - materials and coatings for energy and tribological applications
Dr Isolda Costa, Centre for Nuclear and Energy Materials, Sao Paulo, Brazil - corrosion and corrosion resistant coatings
Dr Jose-Mario Ferreira, Aviero University, Portugal - corrosion resistant coatings  
Indicators of esteem
Chairman of the Technical Programme Committee for a 1 day UK meeting Thin Film and Coating Technologies for Science and Industry at the Vacuum Symposium (2010 - present)
Member of the Advisory Panel for a 1 day UK meeting Surface Analysis at the Vacuum Symposium (2017 - present)
Editorial Board member for a new MDPI journal Surfaces (2018 - present)
Editorial Board member for the Journal of Spectroscopy
Supervision
Postgraduate research supervision
Primary supervisor for 5 EngD students

Secondary supervisor for 7 EngD/PhD students 
My teaching
I teach on both Undergraduate and Postgraduate programmes in the Department of Mechanical Engineering Sciences.
I am also the Senior Tutor for Professional Training in the Department, working with many companies and RTOs to place our sandwich course students on 12 month placements, enhancing their skills and experience for graduate employment.
 Undergraduate modules:
Engineering Management (Year 3 module) - module co-ordinator
Design-make-evaluate group project (Year 2 module).
Surface and Interface Engineering (M level module) - in preparation for delivery in 2020/2021
Postgraduate modules (MSc in Advanced Materials):
Ceramics and Ceramic coatings
Surface Analysis
Nanomaterials
Characterisation of Materials
Introduction to Materials Science and Engineering.
My publications
Highlights
I have published over 150 journal articles and book chapters

Total citation count > 3000 (scopus)

h-index 31 (scopus)