---
press release
Published:
12 September 2023
A third of women working in surgery have been sexually assaulted by a colleague
Sexual misconduct is rife among colleagues in the UK surgical workforce, with women disproportionately impacted and staff believing organisations are not doing enough to protect them.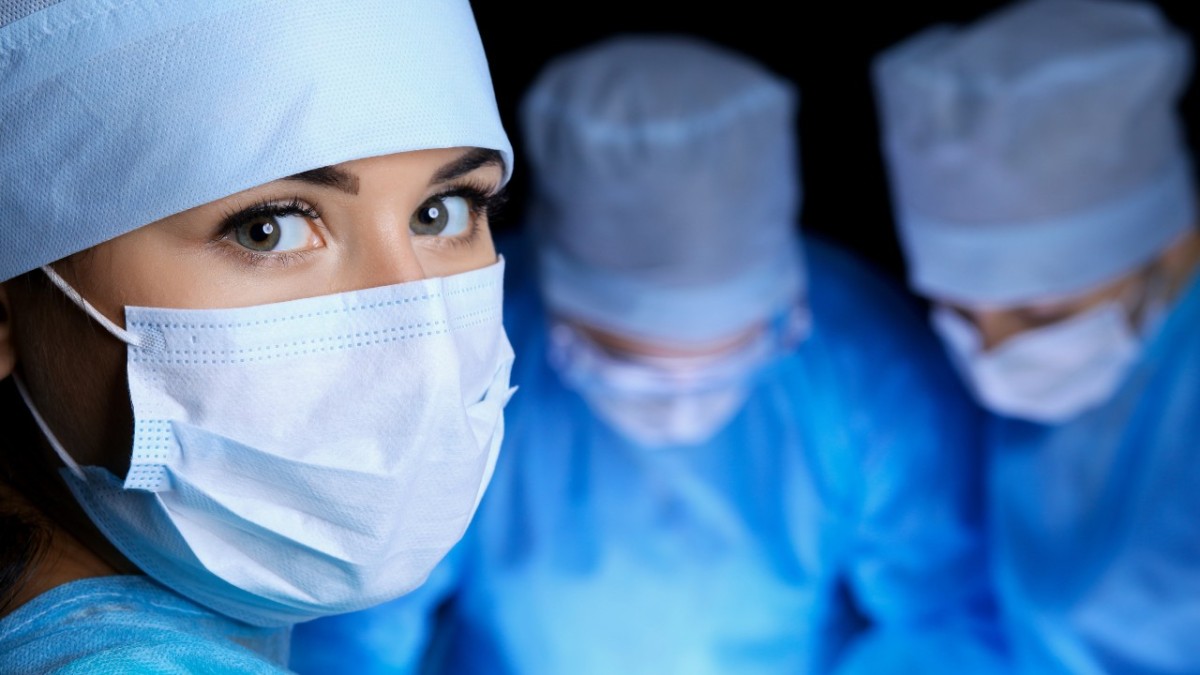 For the first time, new research led by a collaboration between the University of Exeter, the University of Surrey and the Working Party on Sexual Misconduct in Surgery has revealed the extent of sexual misconduct by colleagues - including sexual harassment, sexual assault, and rape - within the UK surgical workforce in the last five years. The in-depth study, which has been published in the British Journal of Surgery, analysed anonymous online survey responses from 1,434 participants (51.5 per cent women) from the surgical workforce. The team found that two-thirds of women (63.3 per cent) had been the target of sexual harassment from colleagues, along with almost a quarter of men (23.7 per cent).
Participants reported instances of rape at work, as well as in other work-related contexts including teaching spaces, conferences, and after-work events with colleagues. At least 11 incidents of rape were reported in the study. Given the design of the study, this number does not account for individuals who had been raped more than once, and not all participants were included in this analysis, which authors say may mean it is an under-estimate of the total number of reported rapes. 
Research found nearly a third of women (29.9 per cent) had been sexually assaulted by a colleague, while the majority of participants (89.5 per cent of women, 81 per cent of men) say they have witnessed some form of sexual misconduct. Sexual coercion was common, with 10.9 percent of women having experienced forced physical contact linked to career opportunities.
The study also found there is a widespread lack of faith in accountable organisations' adequacy to deal with sexual misconduct. These included NHS Trusts who have a duty to protect the workforce, the General Medical Council (GMC), the British Medical Association (BMA), Health Education England, and the Royal Colleges. 
Lead author Dr Christopher T. Begeny from the University of Exeter said: "Our findings are likely to shake the confidence of the public in the surgical profession. Sexual misconduct frequently occurs in the surgical environment but appears to go unchecked due to a combination of a deeply hierarchical structure, as well as a gender and power imbalance. When it happens among colleagues, sexual misconduct often goes unreported because of a fear of potential repercussions and damage to career progression. But these are illegal and criminal acts, and these findings require action."
The study's senior author Professor Carrie Newlands from the University of Surrey's School of Medicine and a Consultant Surgeon said: "Cultural change in healthcare and particularly in surgery is long overdue. It is vital that regulators, colleges, employers, and training authorities come together to take a zero-tolerance approach to sexual misconduct and create adequate mechanisms with consequences to deal with perpetrators. This is why we are calling for major reform of reporting and investigation processes of sexual misconduct in healthcare, which need to be expert, independent, and fit for purpose. The current system simply isn't working, and the workforce has justifiably lost faith."
Data from this study was presented at a meeting to representatives from the NHS, regulators including the GMC, training authorities, Royal Colleges, and the BMA earlier this year, where stakeholders discussed required actions. The outcomes of this meeting are included in the Working Party on Sexual Misconduct in Surgery report, "Breaking the Silence: Addressing Sexual Misconduct in Healthcare". This report makes a series of recommendations to tackle the problem of sexual misconduct in healthcare, including the key recommendation of bringing in an external national body to help with progress. 
Ms Tamzin Cuming, a Consultant Surgeon and co-author, and Chair of Women in Surgery at the Royal College of Surgeons of England, which supported the report, said: "We are at a tipping point for change and are optimistic that those with the power to make a difference are listening. We all need action to make surgery a safer place for our patients to be treated, and a safer place in which to work." 
Mr Tim Mitchell, President of the Royal College of Surgeons of England, said: "The findings of this survey are truly shocking. When we have chosen careers in surgery to save lives, it is incredibly upsetting to know that so many of our colleagues' lives have been so deeply affected, and in some cases destroyed, by this abhorrent behaviour. 
"Let me be clear – there is no place in our operating theatres, or anywhere in the NHS, for sexual misconduct. NHS trusts need to take a long, hard look at whether their policies and procedures for sexual misconduct are fit for purpose, as do regulating bodies. And then where able, and supported to, surgeons may feel more comfortable calling out behaviour and reporting it. 
"The Royal College of Surgeons of England is taking this issue incredibly seriously. We will not tolerate such behaviour in our ranks. I will personally be asking our Council members and leading surgeons to take that message back to their organisations." 
Case study: "harassment often happened in theatre"
Liz O'Riordan, who was not involved in the research,  was a Consultant Oncoplastic Breast Surgeon. She experienced sexual harassment in two thirds of her surgical jobs, in a career spanning more than 20 years. Liz said: "It was usually in theatre, when you're operating next to your boss, your superiors, and your peers. You're wearing thin cotton scrubs and you have full body contact. It was knuckle brushes on your breasts, touching your bum, comments about your sex life, lewd suggestions to make you blush. And when it happens, no one else in the theatre responds."
Liz didn't feel comfortable speaking about her experiences of sexual harassment until after retiring in 2019. She continued: "It's a huge problem within the profession. What if it's your educational or clinical supervisor who's harassing you? Who are you meant to go to if the people who are meant to protect you are actually doing it? There was one occasion when I did say something, and I had a very uncomfortable meeting with a boss and someone from HR. I had to work with that man for the next few months and I backtracked. There is a fear of speaking out when your job depends on the training and references from the person harassing you."
The paper is entitled "Sexual harrassment, sexual assault and rape by colleagues in the surgical workforce, and how women and men are living different realities: observational study using NHS population-derived weights" and is published in the British Journal of Surgery.
Notes to editors:
Anyone affected by these issues can find support here - https://www.wpsms.org.uk/support.html
NHS staff who've experienced or are experiencing sexual misconduct and abuse at work can get a range of help. This could be from your organisation or trade union, the police, the 24/7 rape and sexual abuse support line on 0808 500 2222 or a SARC  www.nhs.uk/sarcs
Victim and witness services can also be found here - https://www.gov.uk/guidance/victim-and-witness-services
Featured Academics
---
Media Contacts
---
External Communications and PR team
Phone: +44 (0)1483 684380 / 688914 / 684378
Email: mediarelations@surrey.ac.uk
Out of hours: +44 (0)7773 479911