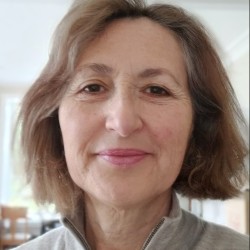 Professor Carrie Newlands
---
School of Biosciences and Medicine
FDSRCS FRCS(Ed) FRCS(OMFS) RCPathME
About
Biography
Carrie was appointed as a Consultant Oral and Maxillofacial Surgeon (OMFS) in Guildford in 2003. She specialises in skin cancer management and is a co- author of UK Head and Neck, and British Association of Dermatology Guidelines on Basal Cell and Cutaneous Squamous Cell Carcinomas (cSCC). 
Carrie is the former Chair of the OMFS FRCS examination Board, and co-led the eFace project, the eLearning for Health site for OMFS.
She works with the Royal College of Surgeons of England Invited review mechanism, which provides expert objective independant advice to healthcare organisations, in order to uphold standards of service delivery and the safe care of patients.
Her research interests include marginal control in skin cancers, and she is a member of the National Cancer Research Institute Skin Cancer group, and the SCC-After team who have been awarded an NIHR grant of £2.8M to carry out an RCT into the role of radiotherapy in high risk cSCC.
Carrie is currently co-leading The Working Party on Sexual Misconduct in Surgery (WPSMS), a group from the Women in Surgery Forum at the Royal College of Surgeons of England, to investigate sexual misconduct in the surgical workforce. WPSMS is committed to bringing about cultural change in surgery.