---
news
Top jobs with an English literature or creative writing masters degree
Find out what you could do with a masters degree in English literature or creative writing and discover some of the jobs our graduates have secured.
Credit: Paul Stead / University of Surrey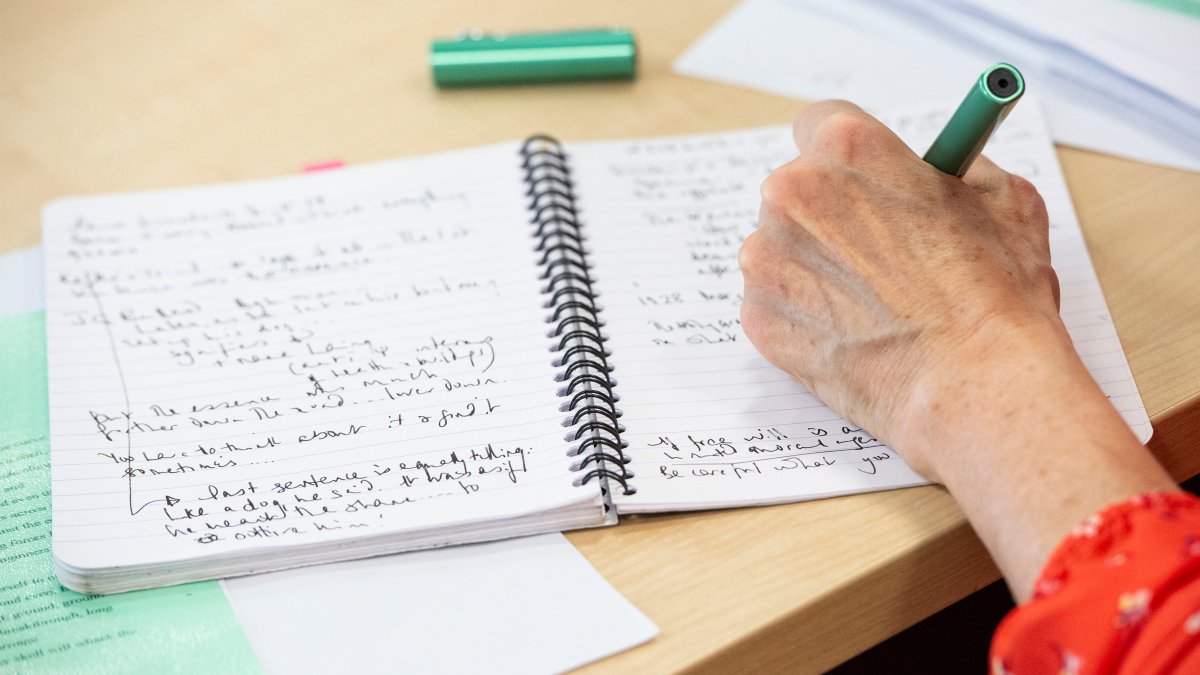 "The skills you develop on our English literature and creative writing masters course are a gateway to a wide range of careers in the creative industries, marketing, PR and professional writing."

Professor Bran Nicol, Head of the School of Literature and Languages
Graduate roles
Some of our graduates have gone on to start their careers in the following roles:
English literature
Content Writer
Editor
Publisher
Journalist
Teacher
Technical Writer.
Creative writing
Content Writer
Editor
Professional Writer
Publisher
Journalist
Technical Writer.
"Over the course of my postgraduate experience at Surrey, my modules have helped me to feel more prepared for my future career. The academic staff have been excellent, helping me to hone my research, writing and networking skills."

Garth Wenman-James, MA English Literature
Related professions
The skills you gain are also highly relevant in other fields, including:
English Language training
Marketing
PR
Public sector
Social work.
Many of our graduates go on to complete a PhD, investigating an area of personal interest.
Discover more about our postgraduate English literature and creative writing courses and what it's like being a student at Surrey.