---
news
Top jobs with a postgraduate health sciences degree
Find out what you could do with a postgraduate degree in health sciences and discover some of the jobs our graduates have secured.
Credit: Paul Stead / University of Surrey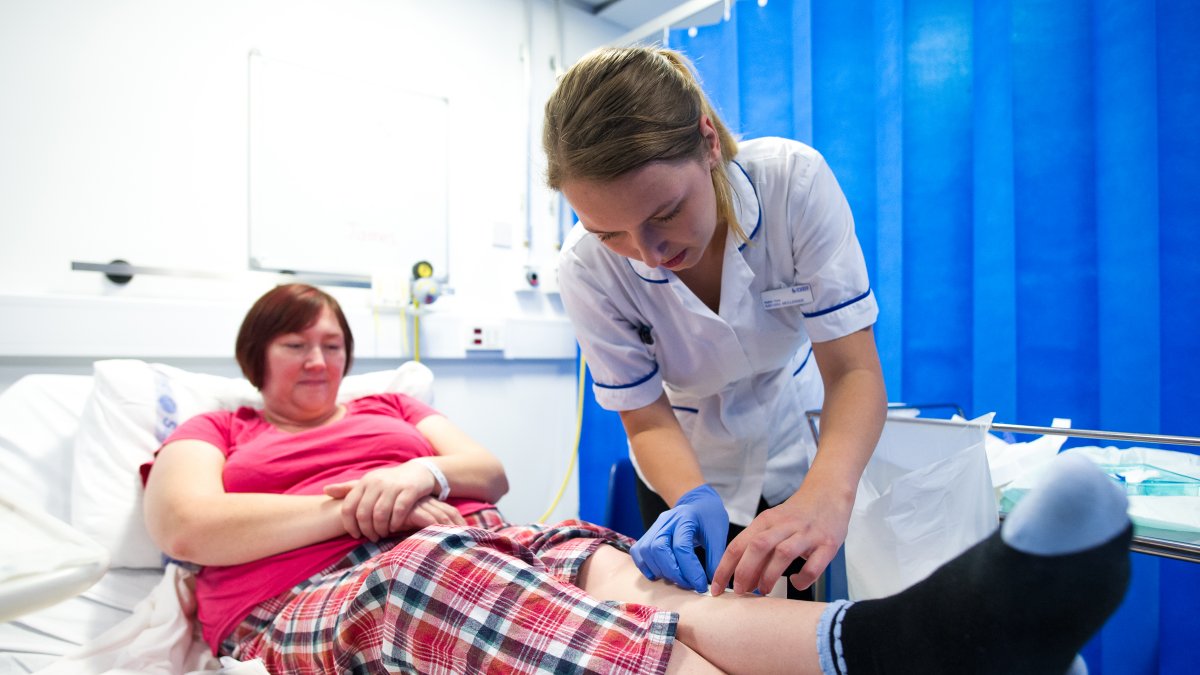 "Our aspirational education and research allows us to deliver the most effective and caring healthcare professionals from a school that places innovation, research and passion at the heart of everything we do."

Professor Melaine Coward, Head of the School of Health Sciences
Graduate roles
Our graduates who've completed a first registration degree, go on to work as nurses in National Health Service (NHS) Trusts and private healthcare. Many work in community settings, general practice surgeries, home healthcare, hospices, industry, mental health agencies, nursing homes, outpatient day surgeries, schools, and the military.
Our existing practitioners use their additional qualifications to move into different or more senior roles within their organisations, including:
Advanced practice clinical roles with a range of specialisms such as primary and community care, and public health practice
Clinical academic careers
Leadership roles.
Many of our graduates go on to complete a PhD, investigating an area of personal interest.
"As a physician associate, I'll be conducting examinations, medical histories and formulating diagnoses. The breadth of the profession allows me to work in any area of medicine and this flexibility really appeals to me."

Claire Bowman, PGDip Physician Associate Studies
"When I graduate, I plan to get a job in Guildford or the surrounding area. I think practice nursing is where I'm headed, but with every placement, I learn a little bit more about myself and about what it's like to nurse different types of patients."

Jennifer Woolf, PGDip Nursing Studies (Registered Nurse Adult Nursing)
Discover more about our postgraduate health sciences degrees and what it's like being a student at Surrey.