---
feature
University of Surrey invites local musicians to campus for community orchestra day
The University of Surrey Orchestra is delighted to welcome back local talented musicians to the Stag Hill campus on Sunday 12 June, for the latest uplifting community Orchestra Day. This will take place from 11am – 6pm in University Hall and it is free of charge to both players and audience.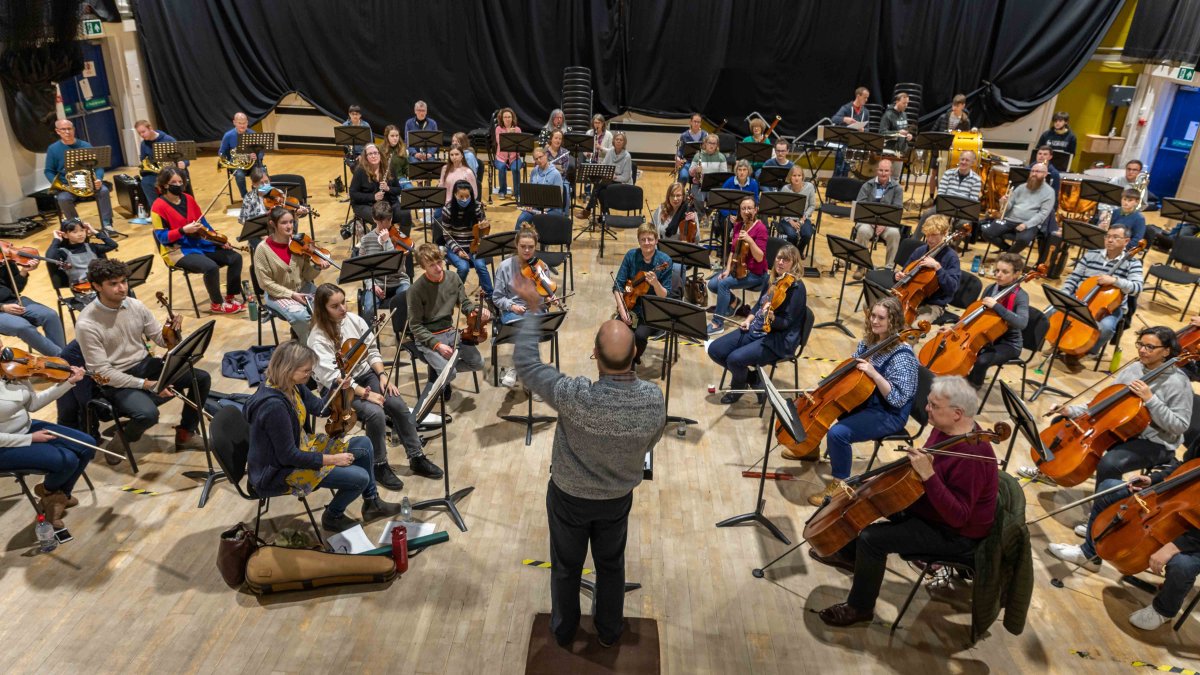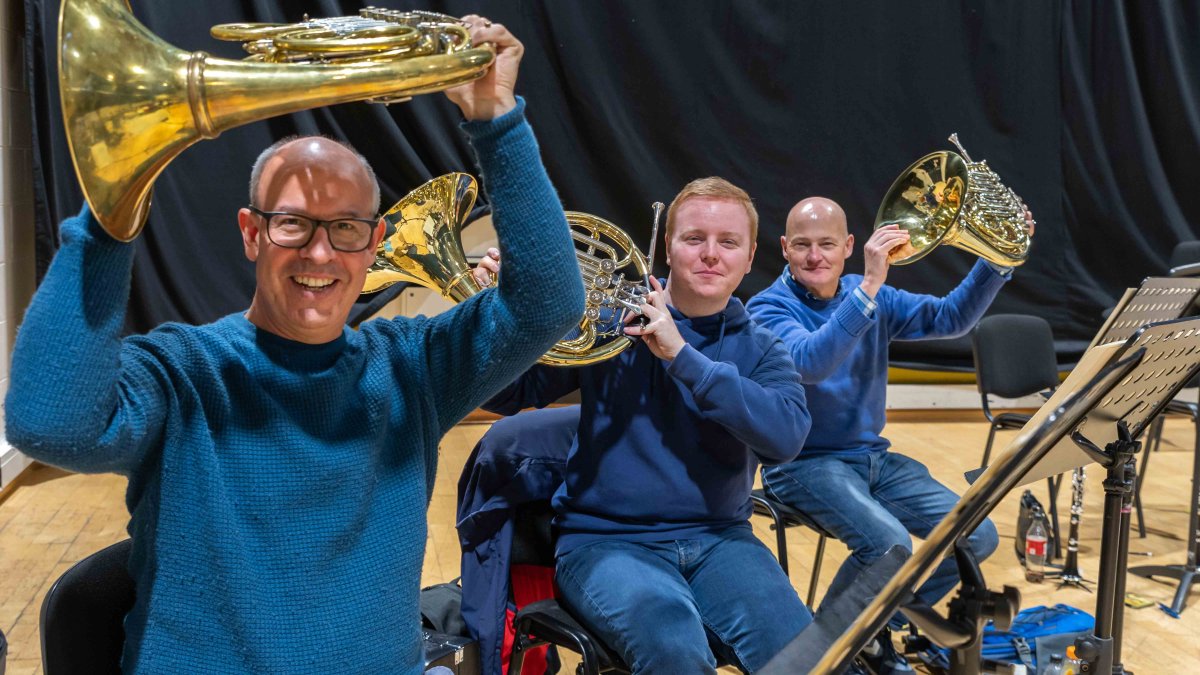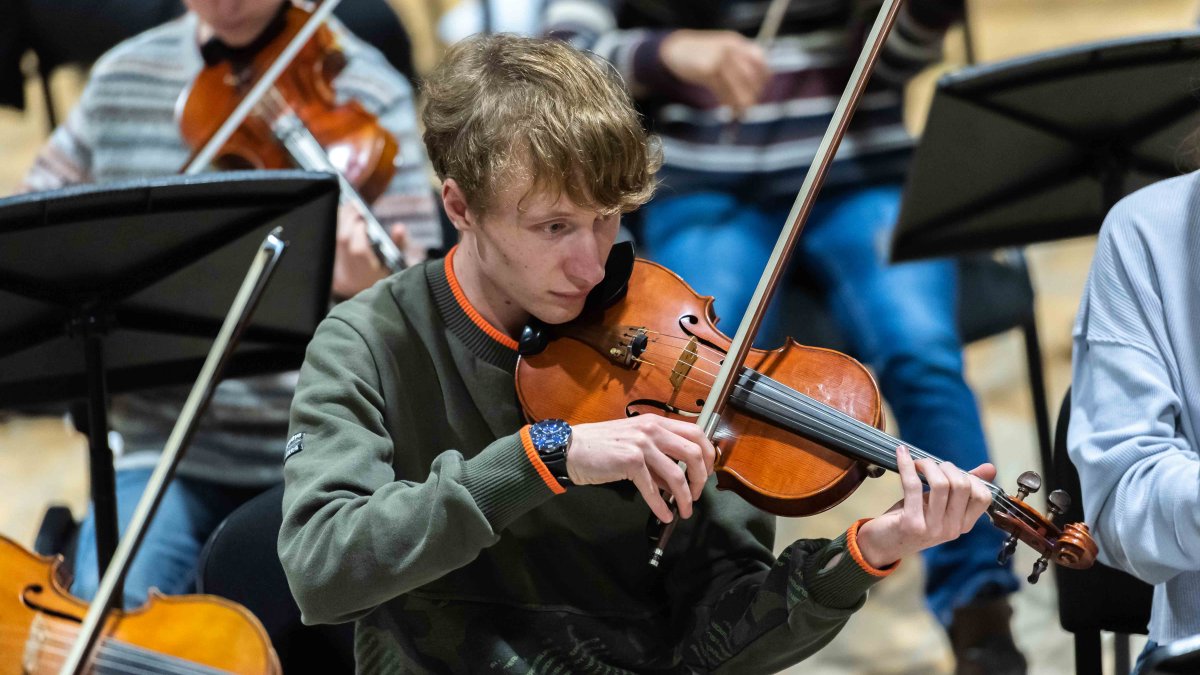 Players will rehearse and perform a rendition of Sibelius' Symphony Number 2 from scratch. For the first time in two years, the final performance at 5.30pm will be open to friends, family and other members of the public to attend. Previous days have included works by Bernstein, Prokofiev and Danny Elfman.
The latest Orchestra Day, organised by the Department of Music and Media, will provide local musicians with the opportunity to play alongside Surrey's Music students, alumni and staff. They will be able to practise and polish their musical skills under the baton of the Orchestra's esteemed conductor, Russell Keable. Russell is highly celebrated for his exciting and versatile performances with the London Mozart Players, BBC Concert Orchestra, Royal Oman Symphony Orchestra and Royal Philharmonic Orchestra.
Russell said: "Our first summer orchestra day will be a fantastic upbeat way to round off the academic year for students, staff and the community we've created, but also another chance after so long for the general public to enjoy the culmination of a day's rehearsals. The buzz of the day is incredible."   
It is recommended that any musicians wishing to participate have ABRSM Grade 7 or equivalent for this piece. Anyone who would like to play in the Orchestra should email orchestra@surrey.ac.uk by Friday 3 June, confirming their instrument and grading to book their place. A light lunch and refreshments will be provided throughout the day.
If you'd like to join the audience for the final performance, please email orchestra@surrey.ac.uk. There will also be a live stream via the University's Instagram account @UniofSurrey.