---
press release
University of Surrey secures top-15 spot in Complete University Guide 2024
The University of Surrey has continued its upward trajectory in the Complete University Guide's university league table, rising five places to 13th – its highest position in this table since 2017 by dint of strong performance in the Student Satisfaction, Graduate Prospects and Student-Staff Ratio (SSR) measures.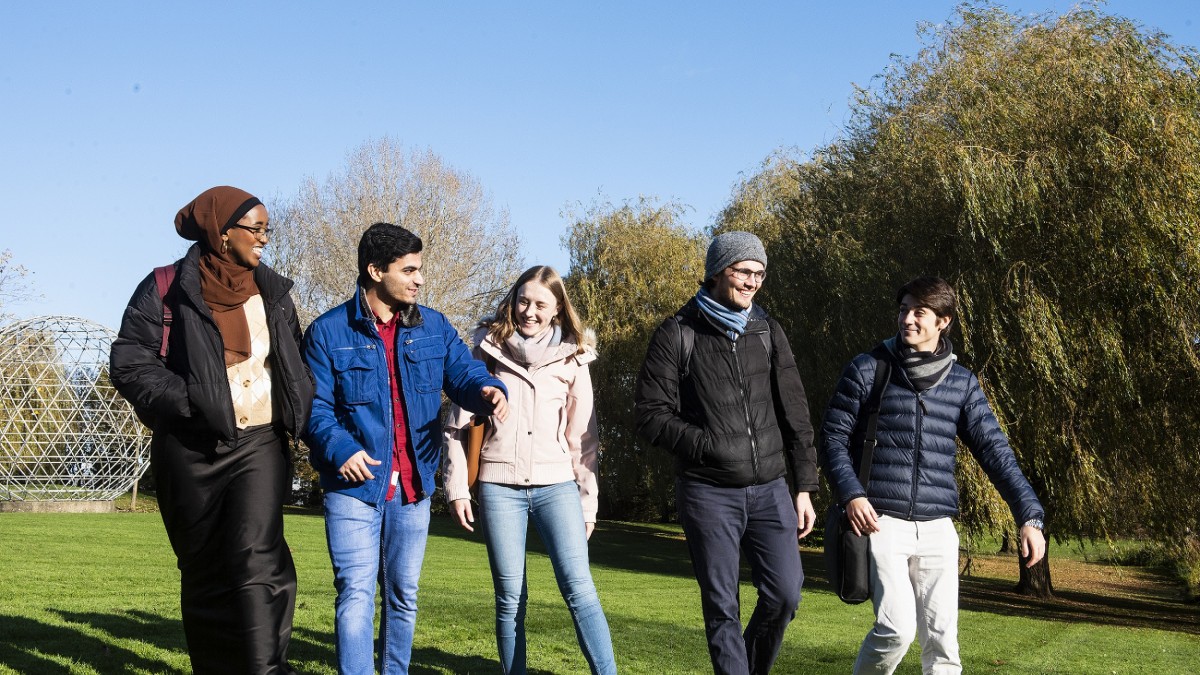 The overall table, published annually, aims to support prospective students in making informed decisions about their future.  
It assesses 130 institutions across ten measures: Entry Standards, Student Satisfaction, Research Quality, Research Intensity, Graduate Prospects, Student-Staff Ratio, Spending on Academic Services, Spending on Student Facilities, and Continuation. 
Using data from HESA 21/22, REF 2021, NSS 2022 and Graduate Outcomes for the 2019/20 cohort: 
Student Satisfaction has risen seven places to be ranked 11th 
Both Graduate Prospects indicators have improved to be ranked 12th and 8th 
The University has moved up 27 places to 32nd in Student-Staff Ratio 
Seven subjects ranked in the top 10 in the UK 
The subject tables are based on six measures (Entry Standards, Student Satisfaction, Research Quality, Continuation, Graduate Prospects – outcomes and Graduate Prospects – on track) and include 151 universities, university colleges and specialist higher education institutions.  
Courses in 'Information Technology and Systems', 'Paramedic Science' and 'Tourism, Transport, Travel and Heritage Studies' are ranked 1st in the United Kingdom. Overall, nine subjects out of the 33 assessed have improved their position and seven subjects are ranked in the top 10, based on this year's methodology. 
'Marked rises in most indicators' 
The University of Surrey was ranked 18th in the overall table in 2023 and climbed five places to be 13th in 2024 Complete University Guide. 
Reflecting on this year's success, Professor Max Lu, President and Vice-Chancellor, said: "We are delighted to see the University's successes have been recognised in the 2024 Complete University Guide with marked rises in most indicators and overall position.    
"I'm proud of our staff, students and partners for working together to provide an excellent student experience and for delivering impactful research to make a tangible difference to transforming lives and changing society, both locally and internationally." 
Professor Amanda Chetwynd, Chair of the Complete University Guide Advisory Board, said:  "Our league table is based on independent measures that we know are important to students including how satisfied students are with the teaching in the university and how likely students are to gain a good job on graduating. 
"The tight rankings in the top 20 show just how high the standards are among UK universities. 
 "The subject league tables have seen lots of movement in the rankings this year and are a really valuable source of information for prospective students who know what they want to study but need some help deciding where." 
Media Contacts
---
External Communications and PR team
Phone: +44 (0)1483 684380 / 688914 / 684378
Email: mediarelations@surrey.ac.uk
Out of hours: +44 (0)7773 479911