---
news
Published:
22 February 2022
A week in the life of a translation and interpreting postgraduate student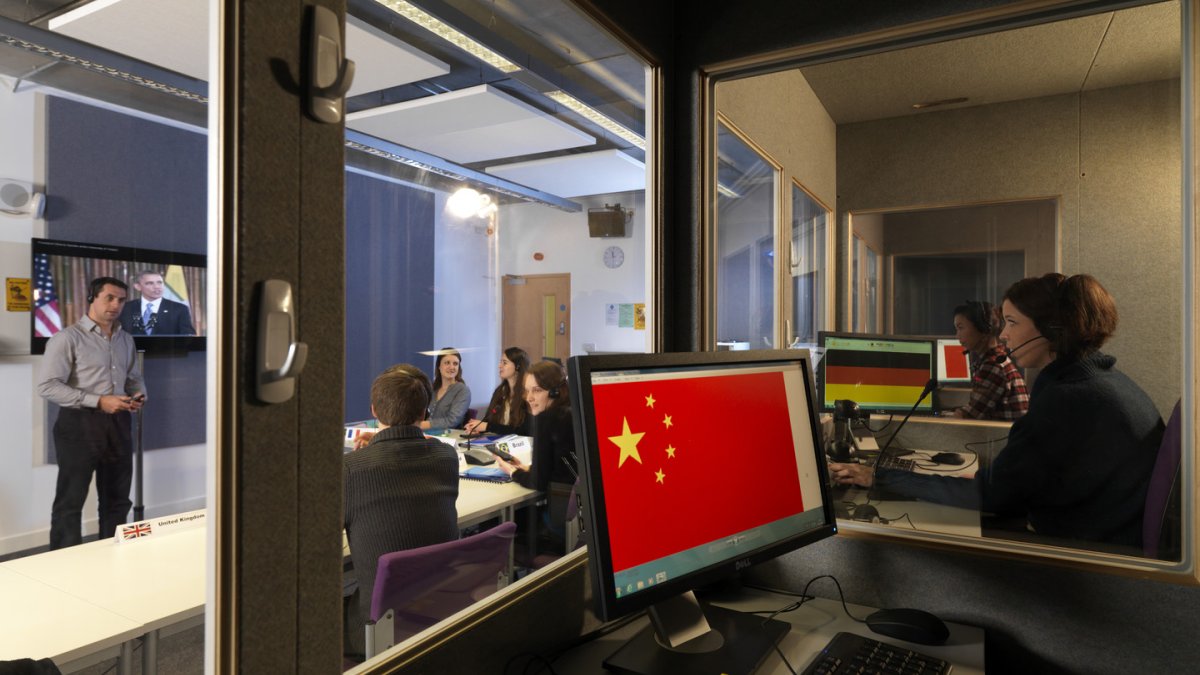 How you'll learn
Your teaching will be delivered through a combination of:
Hands-on translation and interpreting classes (including role plays and simulations of real-life tasks and scenarios)
Lectures
Tutorials
Seminars
Group work (e.g. discussion groups).  
Outside of these, you'll be expected to carry out independent study, including coursework, essays, hands-on practice and reading.
We've also introduced hybrid learning, a mix of online and face-to-face sessions, in light of the Covid-19 pandemic.
A week in the life
Martina Castelli shares what a typical week is like as a translation and interpreting postgraduate student. 
The aspects I enjoy most on my course are the very practical seminars we have each week in our translation and interpreting classes, the small classes really allow me to get the most out of the teaching. In addition, the talent we have here at Surrey with the staff is incredible, our lecturers are very experienced in the field and are deeply involved in research, which really shows their passion and commitment for their profession.
Martina Castelli, Translation and Interpreting MA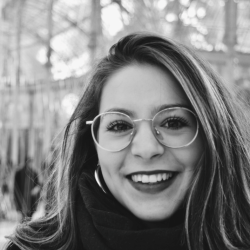 "I have 13 contact hours each week. However, my hours vary as some weeks I also attend audited language lessons and seminars for the English Language Support Programme (ELPS).
"Throughout the week, I'm also working on assignments and preparing for upcoming classes, doing additional reading and practising with groups or individually.
"I believe a good work-life balance is essential, that's why making time for hobbies and free time is important. This can really help with mental and physical health as well as feeling motivated when it's time to grind for exam season and approaching assignment deadlines. Surrey offers many extra-curricular activities to get involved in, like societies of which there is a wide range to choose from." 
Monday
10am - 11am: Dissertation Writing ELPS – lecture
5pm - 7pm: German Global Graduate Award – lecture.
Tuesday
4pm - 6pm: Public Service Interpreting – lecture.
Wednesday
9am - 11am: French Interpreting – seminar
2pm - 4pm: Translation Studies – seminar.
Thursday
9am - 11am: Italian Translation – seminar
12 noon - 3pm: Italian Interpreting – seminar
4pm - 6pm: Interpreting and Technologies – lecture.
Friday
2pm - 4pm: Professional Translation Practice – lecture.
Find out more about our postgraduate courses, including our Translation and Interpreting MA.
Disclaimer
The timetable and modules listed are indicative, reflecting the information available at the time of publication and may be subject to teaching availability, student demand and/or class size caps.
Given the changing nature of the Covid-19 pandemic, our hybrid learning model is under continuous review. See the latest information on all changes.