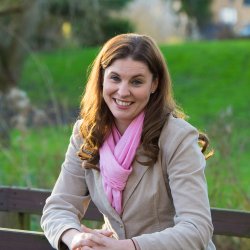 Corina Downing
---
Teaching Fellow of Intergrated Care (Paramedic Science)
About
Biography
I joined the Ambulance service in 2000 and I have been a state registered Paramedic since 2005. I have worked in various clinical leadership roles within the ambulance service since, both operationally, within the Emergency Operations Centre (EOC), and the audit and training department. Presently I maintain an annualised operational contract with SECAMB, regularly carrying out paramedic shifts and since 2017 I have worked as a Teaching Fellow for Integrated Care at the University of Surrey. 
I have a strong track record of supporting professional practice development, working regionally and nationally on a number of quality and safety initiatives. I have taken steps to enhance my knowledge and strategic perspective by becoming a Clinical Quality Commission (CQC) inspector. I was part of the CQC team re-inspecting London Ambulance Service. This brought together clinicians with varied skills sets from across the country, working together to inspect the Service. I have also been privileged to have been afforded the opportunity to inspect primary care services, learning from both their areas of strength and development. 
In 2016 I commenced a specialist practice course at St Georges University in Clinical Communications. I have completed SECAMB leadership development courses and the Mary Seacole NHS Leadership Course. This was a fantastic experience, providing an opportunity to engage with and learn from a wide range of NHS professionals whilst improving my leadership skills. I am keen to develop my training skills further and I am currently working towards gaining a post graduate Certificate in Education.