Faculty of Health and Medical Sciences
We are comprised of four schools, all working together under a 'One Health' vision, to provide interdisciplinary research and teaching in human and animal health.
Our staff members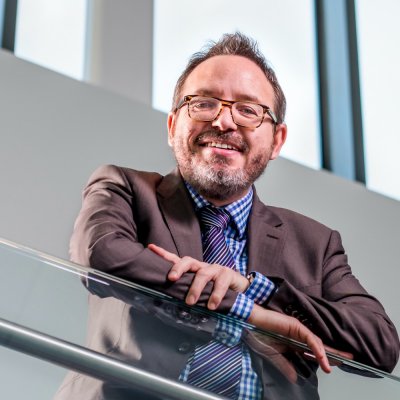 Professor Paul Townsend
Pro-Vice-Chancellor and Executive Dean of the Faculty of Health and Medical Sciences
Professor Paul Townsend is Pro-Vice-Chancellor and Executive Dean for the Faculty of Health and Medical Sciences. An internationally renowned scientist in the field of cell stress and survival mechanisms, Paul has a passion for teaching and mentoring both undergraduate and postgraduate students. He brings with him a wealth of industry and enterprise experience, having co-fo...
Studentship opportunities
Reducing digital disadvantage in older people during the COVID-19 pandemic: the role of families/carers at increasing technology acceptance and use.
Funding information:
Full UK tuition fee waiver Stipend – circa £15,609 p.a. Personal Computer (provided by the host department)
"Not all viruses come alone" - the impact of orbivirus co-infections on bluetongue virus reassortment and diversity
Funding information:
This is a 3.5 year fully funded studentship open to UK nationals. Funding includes a minimum annual stipend of £15,609 plus a cost of living top-up allowance of £2,200 per annum. Home rated university tuition fees will be paid. EU and international applicants are welcome to apply and all students are eligible for the full award (stipend and home rated university tuition fees). From 1st August 2021, EU and International students will be liable for tuition fees at the international rate and must be able to fund the difference between "Home" and "Overseas" tuition fees themselves. For Home student eligibility guidelines, please refer to the UKRI Full Eligibility Criteria (Annex One).
Adaptation and Pilot Testing of the Registered Nursing Forecasting (RN4CAST) Nurse Survey for Use in the Ambulatory Chemotherapy Setting.
Funding information:
Full tuition fee covered (UK, EU and International) Stipend at £15,609 p.a. (2021/22) Research Training Support Grant of £1,000 p.a.